Patek Philippe Watches Comes Out with Calatrava Moon-Phase Watch Ref. 7121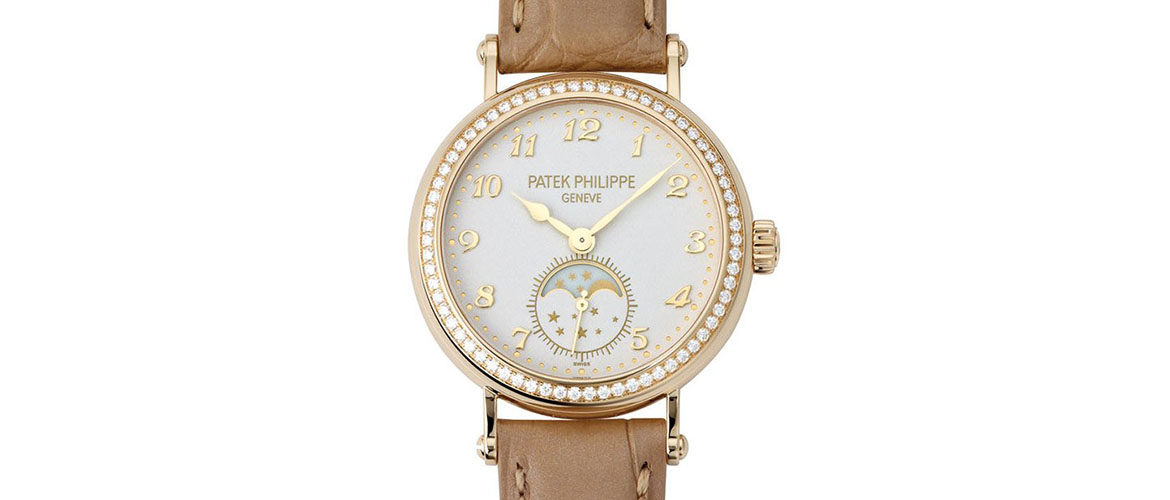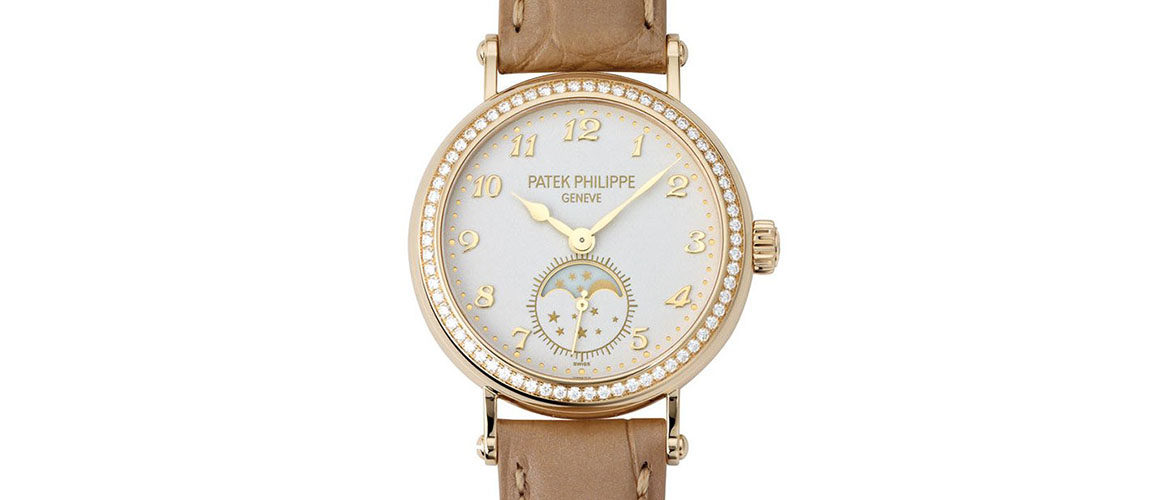 Patek Philippe watches are for unique, stylish women
Stylish women who love to wear unique horological creations on their wrists would love this model from Patek Philippe watches. It definitely seduced many women who checked it out at the recently concluded Baselworld 2013.
Patek Philippe watches have already won the appreciation of their women clientele through the various moon-phase watches they launched in the past. The 2013 version has 66 diamonds adorning the bezel and the eye catchy milky way on its dial.
Of late, many fashion conscious women are opting for well-crafted mechanical watches. If these watches come with an added complication, it would be extremely appreciated. In addition to these, Patek Philippe watches knows that diamonds are the best friend of women and incorporated a bunch of them in to the latest Calatrava model. This officer style watch case made of yellow gold needs the owner's attention to wind it on a daily basis.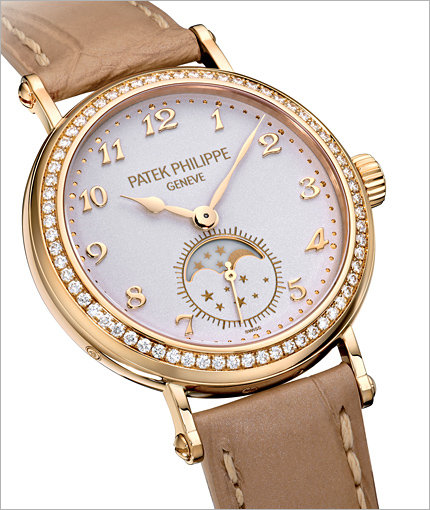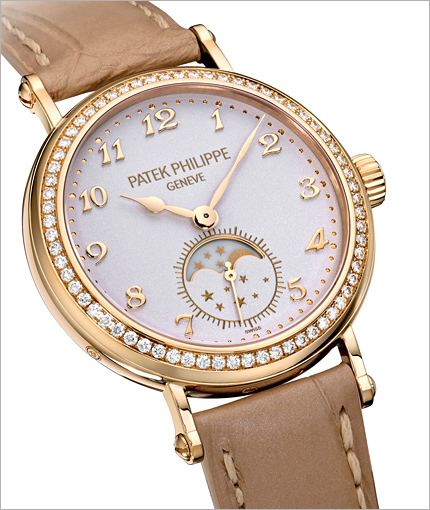 Patek Philippe watches bring back some nostalgic moments
The watch case is 33 mm in width and is suitable for the aesthetics of the current times. The handmade case of the Patek Philippe watch is a definite accessory that can be passed through a few generations down the line. In fact, if you look back at the original designs of the very first wrist watches those were created for officers a hundred years back, they look a lot like these Patek Philippe watches. It definitely proves the timelessness of great designs.
The color shades used on the watch dial is perfectly suited for the tastes of the women customers of Patek Philippe watches. The numerals denoting hours and the hour and minute hands are made of gold. 0.54 karat worth of the best quality Wesselton diamonds is surrounding the dial on the bezel. At 6 O' clock position, right above the subsidiary seconds, you can enjoy the varying moods of the moon.
Patek Philippe watches stay accurate for more than a century
Patek Philippe watches used the caliber 215 PS LU watch movement to accurately run this watch. It has a power reserve of 44 hours and can resist water pressure up to a depth of 30 meters. The Calatrava Reference 7121 is highly accurate and can denote time within a -3 to +2 seconds accuracy. The only thing the owner has to do is wind it on a regular basis. The moon-phase mechanism is highly accurate and will need correction by the owner's grandkids only. Yes, it is accurate up to an incredible 122 years! This creation from Patek Philippe watches is fitted with alligator leather straps to perfectly gel with the 18 karat gold case.