The Patek Philippe Gondolo 7042/100R-001 Ladies' Watch – The Celebration of Luxury in Diamonds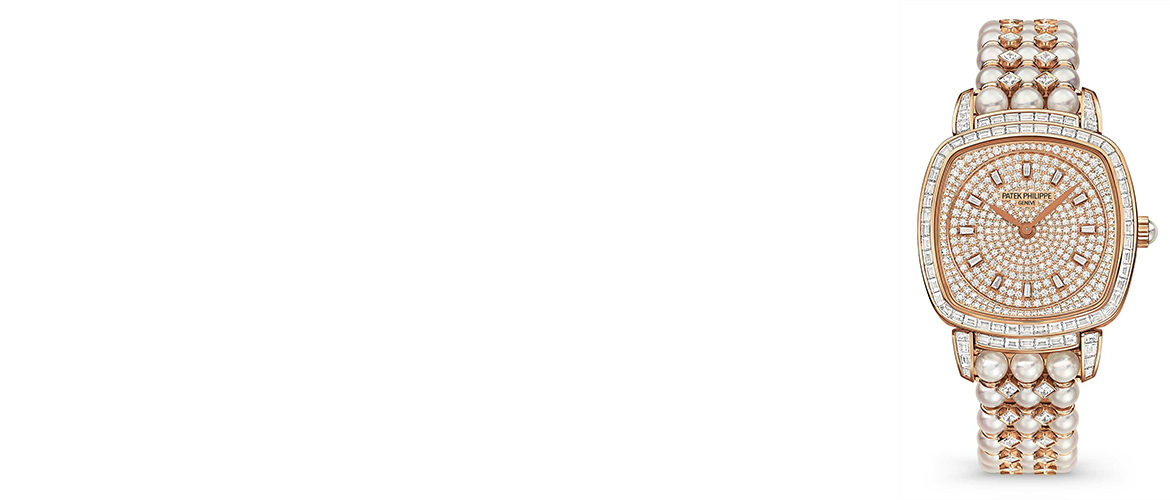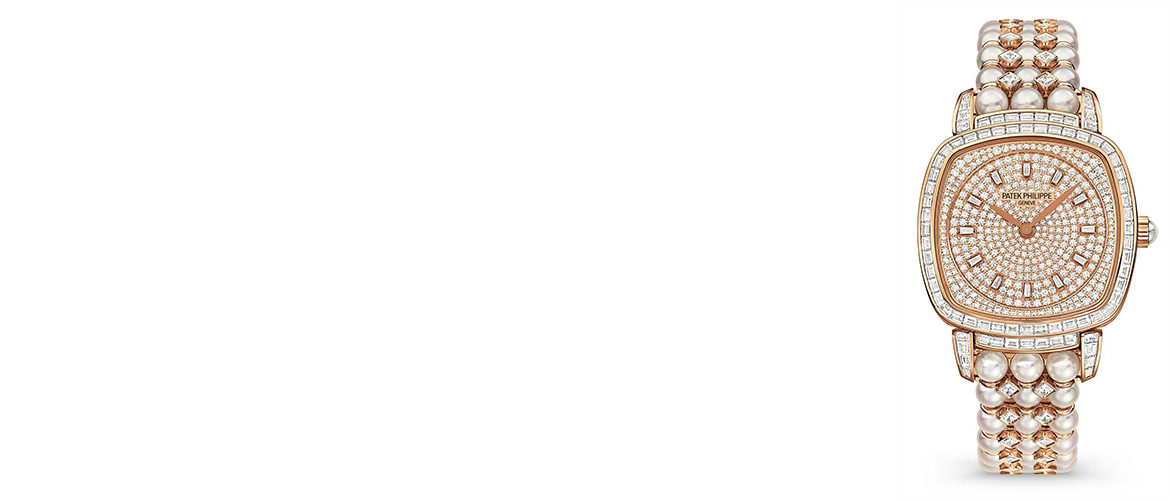 Patek Philippe has recommended itself as a luxury watch brand that has much to offer to its fans and collectors. At Baselworld 2014, there were many interesting and memorable Patel Philippe luxury watches that may satisfy the most sophisticated taste of high-end watches appreciators. Since Patel Philippe is a renounced producer of luxury watches for both men and women, the female part of this brand's watches appreciators were also highly pleased with the novelties Patel Philippe designers and watchmakers have prepared for them. Thus, for example, a notable novelty of the Patek Philippe product line is the Patek Philippe Gondolo 7042/100R-001 Ladies' Watch – a true celebration of luxury and femininity in the luminous abundance of diamonds.
This sample of diamond watches for women is equipped with manually wound movement for simplicity of use in the best traditions of Patek Philippe watchmaking. It also has the caliber 215, and its bezel and lugs are encrusted with 78 baguette diamonds, totally accounting for approximately 2.33 carats. Moreover, the dial's sides are also set with a great number of diamonds (108 diamonds for the overall weight of 0.33 carats). Even the crown of the Patek Philippe Gondolo 7042/100R-001 Ladies' Watch is decorated with a precious detail – it contains an Akoya pearl cabochon.
It is impossible to leave the dial of the Patek Philippe Gondolo 7042/100R-001 Ladies' Watch out of discussion, since it has many unique specialties. First, it is paved with 251 diamonds each weighing about 0.73 carats, and these diamonds create a particular geometric pattern on the dial around the trapeze-shaped hour markers also made of diamonds with a weight of about 0.14 carats. The dial's plate is made of 18k gold, adding to the overall luxury of the item. The watch's bracelet is also a work of art, paved with Akoya pearls and rose gold links for decoration. Moreover, the bracelet contains sets of princess-cut diamonds finishing its posh, outstanding appearance.
After seeing the Patek Philippe Gondolo 7042/100R-001 Ladies' Watch at Baselworld 2014, there may be hardly any doubt that it will take its fair place at the top of Patek Philippe luxury watches, and it will become one of the most desired diamond watches for women this year. In addition, this model is a wonderful representative of the Gondolo collection launched by Patek Philippe in 1993 as a product line of high-end luxury watches for men and women. Looking at the abundance of gems and strict geometrical forms, you will definitely recollect that this collection emerged as an inspiration from the art deco movement of the early 20th century. The configuration of the Gondolo luxury watches by Patek Philippe is usually cushion-shaped or rectangular, keeping with the best traditions in form and function.