Patek Philippe Nautilus Calendar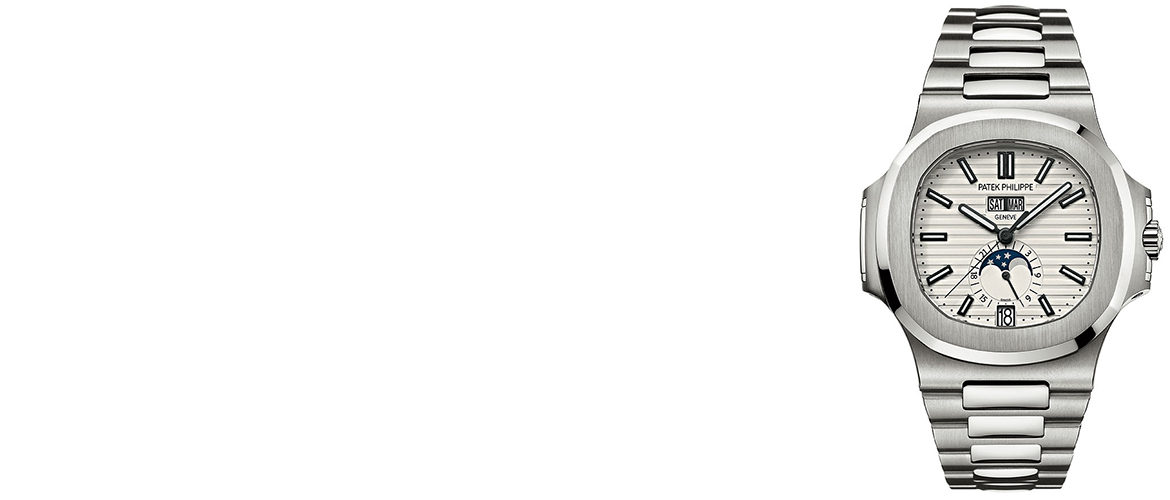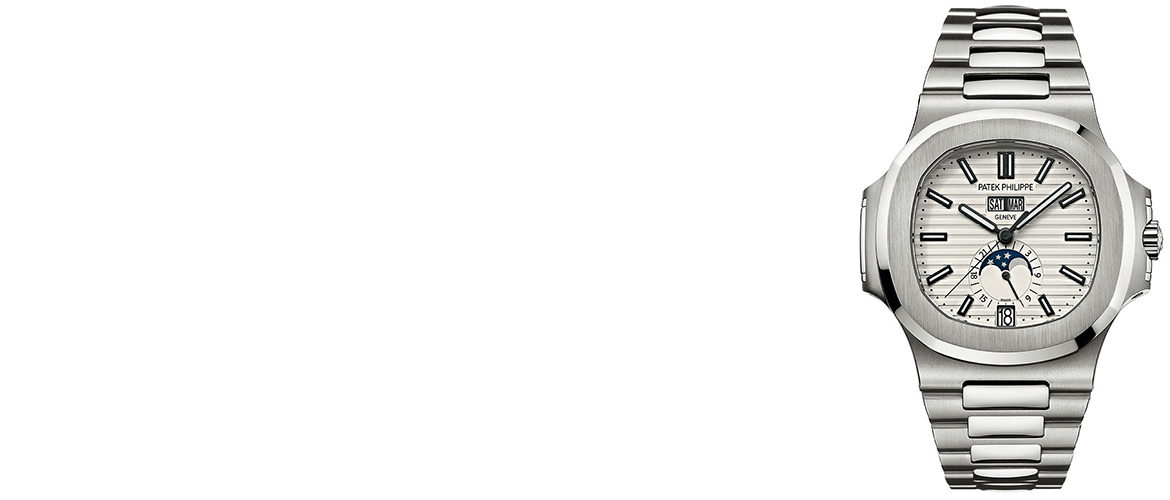 Patek Philippe Ref. 5726 Nautilus Annual Calendar
The new Patek Philippe Ref. 5726 Nautilus Annual Calendar is a beautiful, amazing watch with a great case design. There is a truly high level of craft and effort that go into these luxury pieces, and this watch is no exception; although the over 40 thousand dollars price tag places it outside the realm of affordability for most people.
Prior to the Nautilus collection, most people would find it ridiculous to pay so much money for a steel watch; and to be honest I still find it absurd. But the Patek Philippe's Nautilus watch collection is a classic diver-style sports line that has grown in size over the last few years, and the name brand itself gives the watch an investment quality and appeal. This time, Patek Philippe introduces the new Ref. 5726 Nautilus Annual Calendar watch, with a stainless steel bracelet.
Back when the first Nautilus Annual Calendar watch was introduced, it was available with either a silvery white or a black dial and a beautiful leather strap. The 5726 Nautilus Annual Calendar watch has a few enhanced features that go beyond just some additional stainless steel to place around your wrist.
The watch has a 40.5 mm diameter steel case, and is offered again with a silvery white or a black Nautilus dial, featuring Patek Philippe's signature horizontal embossed pattern. The dial itself is very symmetrical in the sense that if you draw a straight line from the 12 o'clock position to the 6 o'clock position, both resulting sides are very similar, this makes it easy on the eyes as well as appealing and elegant, and just maybe a bit boring. The days of the week and month windows are located below the 12 o'clock position. The 24 hour and moon-phase sub-dial overlaps with the date window at the 6 o'clock position and the indexes as well as the hours and minutes hands have a luminescent coating. The watch features Patek's manufacture Caliber 324 S QA LU 24H, a self-winding movement that powers the watch and the calendar.
The clean and strong lines paired with the chiseled bezel and the stainless steel bracelet produce a sporty watch that is still stylish enough to wear on an everyday basis.
Credits: Image source: blog.perpetuelle.com.
[info]Call Right Now! 1-877-842-5760[/info]
Look at our "How to Buy a Watch" section to help you make the right buying decision.