Patek Philippe Nautilus Chronograph 5980/1A White Dial Watch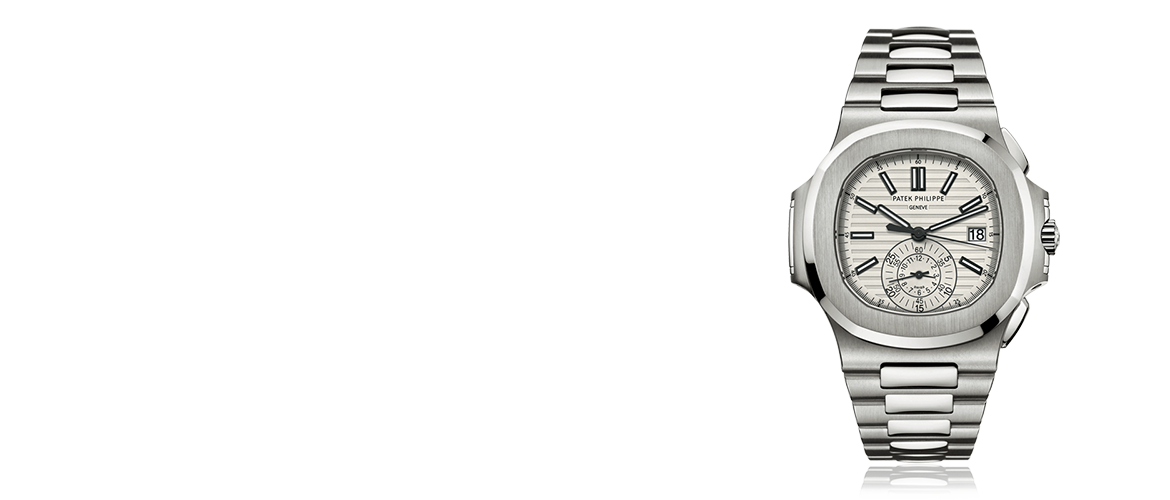 Patek Philippe is a Swiss luxury watch company. Patek Philippe is known as a horology master, a skill that is reflected in each watch produced under the brand. The latest achievement from the company is the Nautilus Chronograph 5980/1A White Dial wristwatch for men.
The Nautilus line of wristwatches are known for their sporty edge. The new White Dial wristwatch adds a modern, refreshing color scheme to the sporty style. If you didn't know already, white dials are difficult to produce. There is a good reason why you see blackout style watches and not white out. White creates difficulty when reading the time. A sport watch requires easy readability in all lighting. Patek Philippe has found a way around this by integrating luminescent hands, hour markers, and outlining aspects of the watch in a rich brown color. The face of the White Dial wristwatch is elegant and unique. It has a lightly texturized line pattern. The dial hands and hour markers are white outlined in deep brown creating a handsome contrast. The small minute markers are also a deep brown, as well as the chronograph dial at the 6 o'clock position. The watch is powered by Patek Philippe's caliber CH 28-520 C automatic chronograph movement. The back of the watch features a transparent window which allows the wearer to view the power, and intriguing, movement. The movement features a gold rotor and many bridges creating a 3D look.
Customers can choose between a strap or a bracelet. The Nautilus Chronograph 5980/1A White Dial wristwatch is a dressy men's wristwatch with sport functions that is sure to stand out from the crowd. If you are seeking a new addition to your collection that is unique, refreshing, and elegant, don't hesitate to check out Patek Philippe's Nautilus Chronograph 5980/1A White Dial wristwatch. With pricing starting at $51,000 this is a high-end luxury piece.