Perrelet Musical Concept Maestro Edition Watch – The Perfect Bachelor Accessory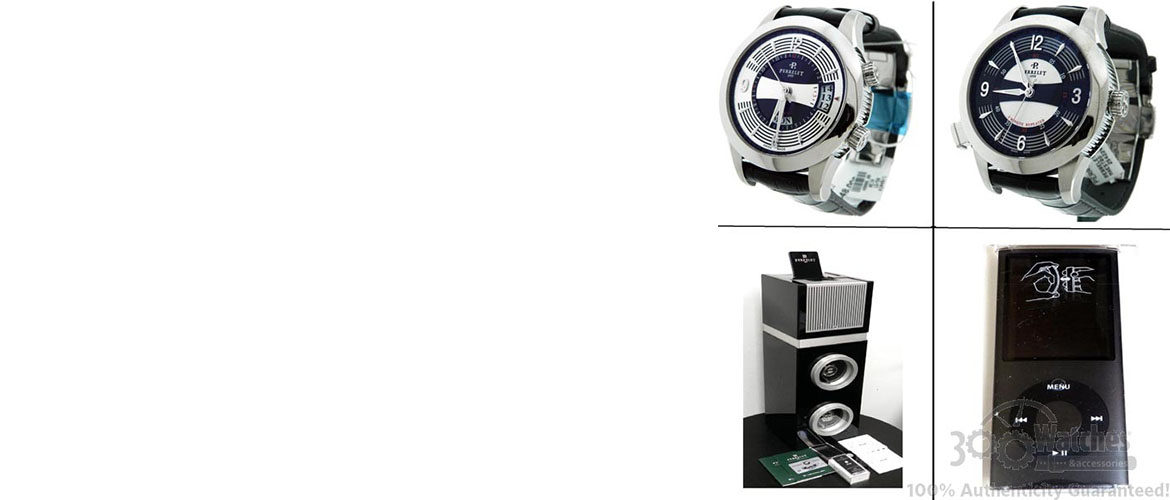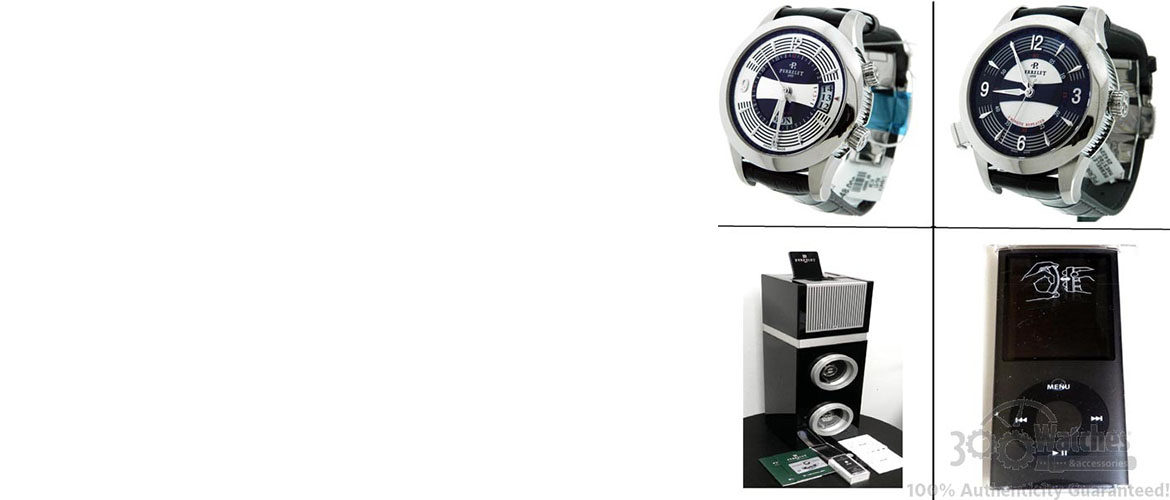 This watch adapts itself to any environment
Grab a hold of your seat and prepare to be blasted into high gear with this new Perrelet Musical Concept, a collection of watches and accessories that perfectly marries the concept of high quality sound with the ultimate in timekeeping ability. This thing is like the Transformer of watches, completely adaptable to any mood or situation, combined with entertainment capabilities.
From a company synonymous with precision instruments and mechanical durability, comes the next generation of timepiece luxury. With only 50 created, it's a rare, unique compilation meant to tickle your taste buds and electrify your senses. This Musical Concept watch collection brings together a Perrelet A1048/1 Alarm Watch, a Perrelet A1038/1 Minute Repeater Watch, a 8GB Apple iPod Nano, and a Kubik Watch Tuner & Media Center. This is the Swiss Army knife of bachelor pad functionality.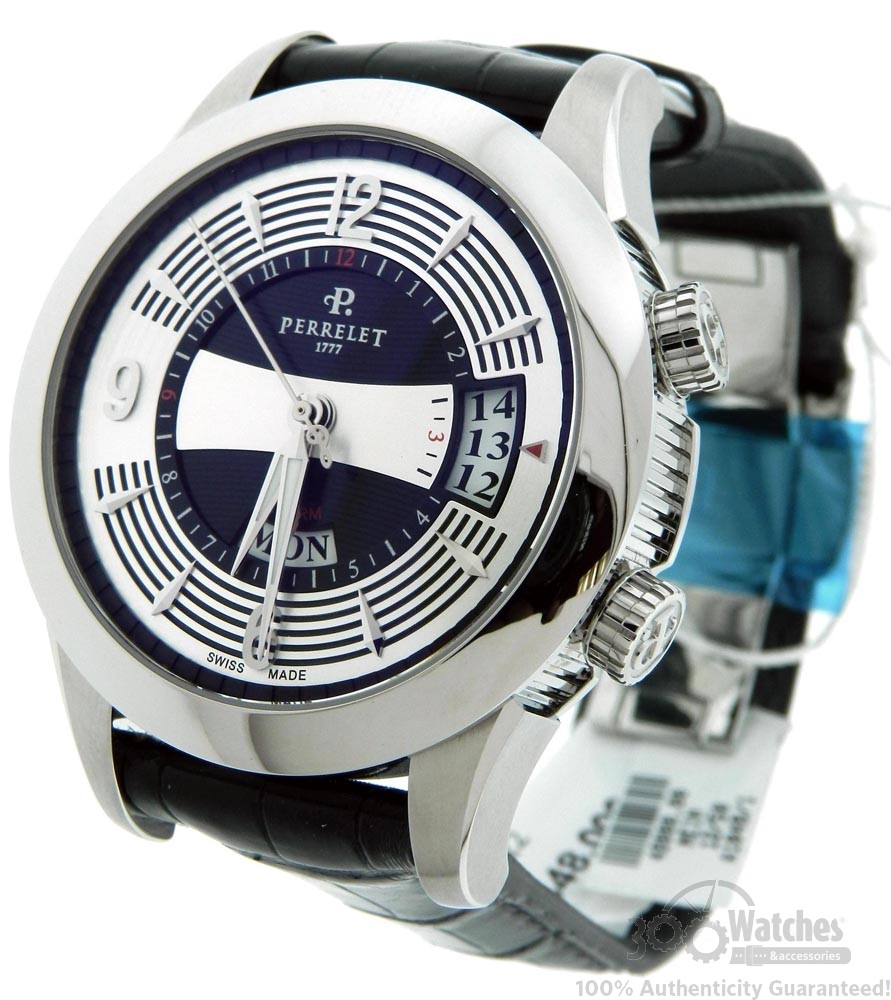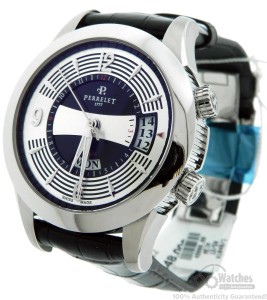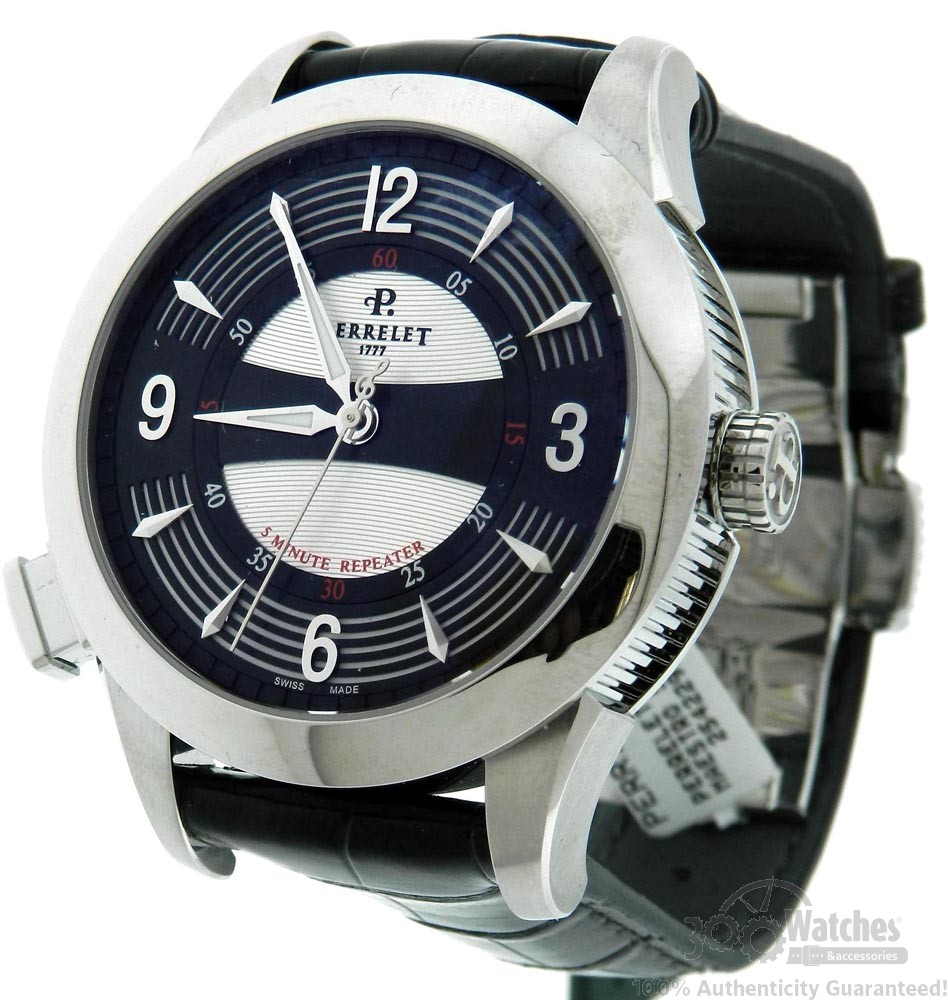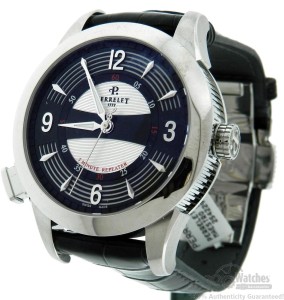 Host your own private party with this watch
Imagine rushing down 5th Avenue, hearing the chimes from the 5 Minute Repeater on your Perrelet watch, informing you that you're only a moment away from leaving her waiting. The lights from the big city shine off the case, crown, button, and lugs, all made from solid stainless steel.  You can sense the automatic movement that lies beneath the skeleton window on back, and you know your feet need to pick up the pace. You worked hard to get her attention, and you know you could easily lose it.
You reach the restaurant, burst through the door, and look down one last time at the dial with black outline and silver toned center. Luminescent and silver toned hour, minute, and second hands let you know that you've just barely made it. She's there. You see her. She's beautiful.
Back at your place, you kick open the door in a heated frenzy. You're not sure what she's done to you, but you need to keep control of the situation, after all, you're a bachelor. You sit her down on the couch, head over to your Kubik Media Center, which came with your brand new Perrelet Musical Concept Maestro Edition Watch set. It features an iPod Dock & Speaker System with two watch turners.
You pull the Apple iPod Nano from your pocket, check to make sure your "Let's get it on" play list is prepped and ready, then shove it down into dock. With 8GB worth of memory, part of the 4th generation of iPod Nano, you know there's at least 2,000 songs lined up, and it's gonna be a long night.
She waits for you on the couch, sipping the glass of red wine you poured by request, kicking off her shoes, and getting more comfortable.  You shed your black evening attire and pull on crisp, white, casual wear. You reach for your last accessory, your last elegant piece of stud gear, your Perrelet A1048/1 Alarm Watch, this one with a silver toned outline and black center, all in stainless steel, with a black crocodile strap. It's almost identical to your first watch, but this one has a fresher, cleaner feel where the other was more night-out charm.
No more waiting. She's there. You're there. The bachelor pad has been amped up by your Perrelet Musical Concept Maestro Edition collection, and it's gonna be one hell of a night.
Later, as she makes her way into your room, and you know you'll be retiring for the night, you strap both of your Perrelet watches into the two watch turners on your Kubik Media Center, ensuring tomorrow night will be just as efficient.