Phillips Sets a New Record for the Most Valuable Luxury Watch Ever Sold in Asia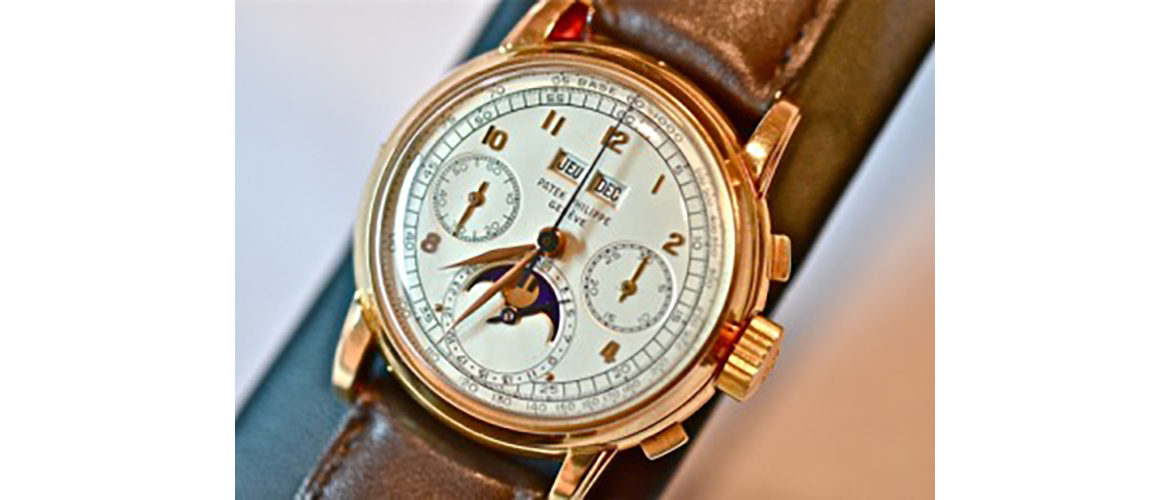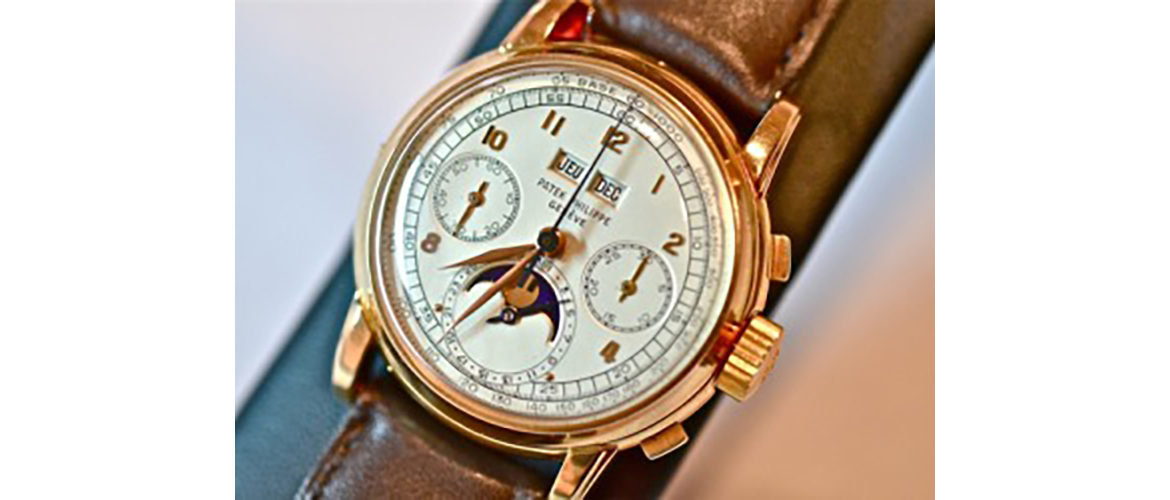 Some of the rarest and most unique examples of fine watchmaking were sold at Phillips's 2nd luxury watch auction held in Association with Bacs & Russo in Hong Kong on May 31, 2016. Phillips achieved a total of $19.4 million (HK$150 million), the highest result for any luxury watch auction held this season in Asia. Moreover, it managed to set new world records for two important Patek Philippe vintage timepieces, thus justifying its status as the undisputed leader in the market for the most collectible designer watches across all Phillips watch auction locations.
The highest price was paid for a very fine and presumably one-of-a-kind Patek Philippe pink gold watch with chronograph, moon phases, and perpetual calendar, manufactured in 1968. This truly unique timepiece (Reference 2499) was sold for a record $2.53 million (HK$19.72 million), which makes it the most valuable luxury watch ever sold in Asia. It's interesting that the auction debut of this rare sample of Haute Horlogerie was 13 years ago in Geneva – it was sold for almost one million Swiss francs.
The second record was set by another Patek Philippe pink gold watch with world time zones and two crowns, manufactured in 1954. This luxury watch (Reference 2523/1) was sold for $2.5 million (HK$19.49 million), the highest price ever for Patek Philippe world time zone watches. It is also worth noting that in the 1950s, this model was not a commercial success, hence its limited edition. The fact is that in the middle of the last century, the public was not enthusiastic about the model's large case measuring 36mm and two unusual crowns. However, these features have ensured the success of this Patek Philippe among modern collectors of rare high-end watches.
Among other auction highlights were the following masterpieces of fine watchmaking:
Rose gold Rolex watch (Reference 8382) manufactured in 1951. This extraordinary luxury watch with a blue enamel dial, enclosed in the oversized for its time case measuring 37mm, was sold for $240,000 (HK$1.9 million) – a world record price for this Rolex model.
Patek Philippe perpetual calendar watch with split seconds chronograph (Reference 5004) made for Eric Clapton circa 2009. This platinum blue-dialed wrist watch went under the hammer for $810,000 (HK$6.28 million).
Platinum Patek Philippe tourbillon watch (Reference 5207) first introduced at Baselworld in 2008. This very fine and extremely rare minute repeater wristwatch with perpetual calendar, day and night, moon phase, and leap year indicators was sold for $514,800 (HK$4 million).
Patek Philippe brass and cloisonné enamel solar clock created in 1962. This unique masterpiece designed by Michel Deville went under the hammer for $240,000 (HK$1.9 million).
As you can see, both vintage luxury watches and contemporary timepieces saw extraordinary results at Phillips Hong Kong auction this spring. In general, Phillips sold eight high-end watches above $1 million and four watches above $2 million – an unprecedented achievement in the luxury watch auction season!