Piaget 20404 18k White Gold Diamond Emerald Sapphire Quartz Watch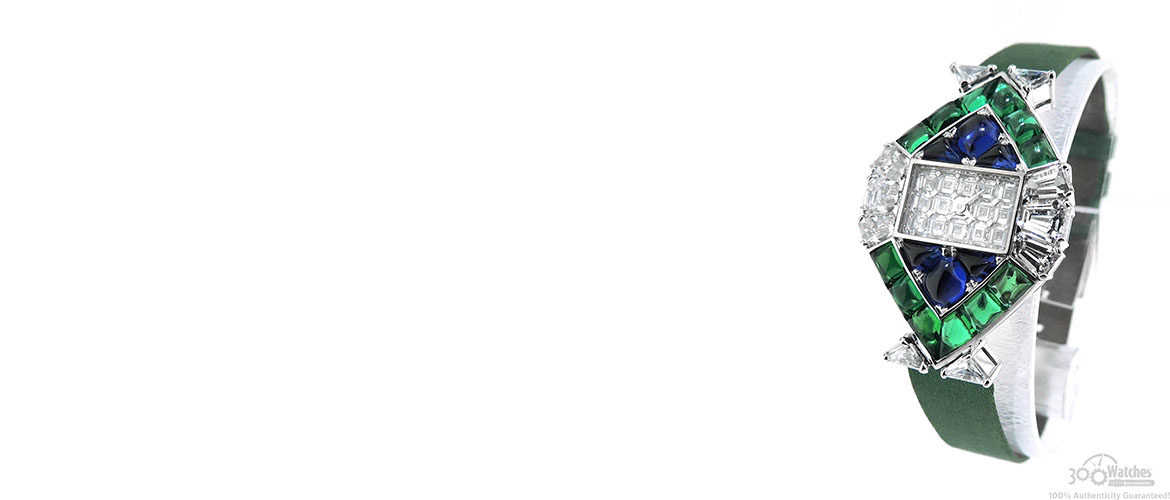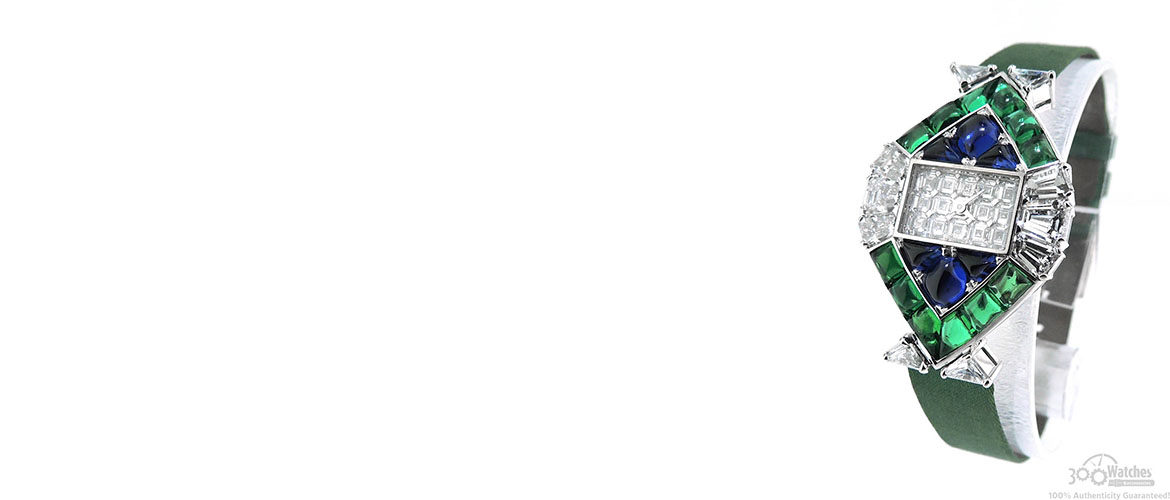 Piaget makes stunning wristwatches for men and women alike. I am partial to the Altiplano collection for its simplistic and contemporary look. When I first saw the 20404 women's wristwatch, I knew it was a perfect gift for my mother. She is fond of art deco jewelry and vintage pieces. The 20404 is very reminiscent of the art deco period of horology. It is an outstanding timepiece that from afar looks like a fine jewelry bracelet. The ability to tell the time could be considered an additional perk.
The 20404 is even more beautiful in person. Light literally dances across the surface of the gems and diamonds. The emeralds give it an ethereal glimmer. You can tell that a lot of love and skill was put into the making of this timepiece. The gems and diamonds are all precisely and finely cut in various shapes to fit in the diamond shaped dial. The hour and minute hands are quite small, but still easy to read. The green wristbands compliment the coloring. My mother was overjoyed with this watch. She didn't even notice the diamond engraved buckle clasp until she tried it on. It is truly a unique piece that is extremely feminine. She told me that she keeps getting compliments on it every time she wears it. It is a rare piece that is worth investing in if you enjoy precious gems and diamonds.