Piaget Emperador Coussin XL Ultra-Thin Minute Repeater Watch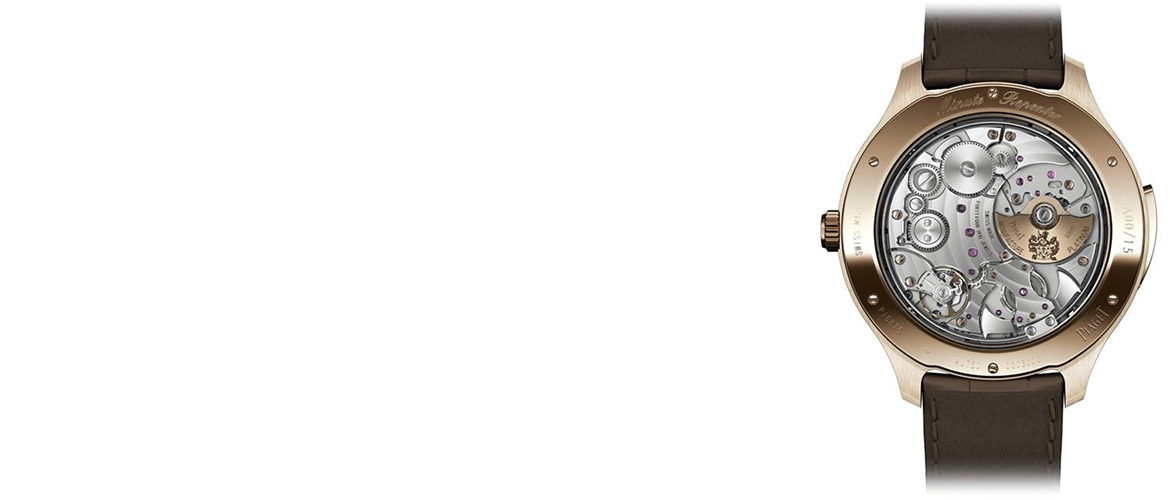 As one of the biggest names and Haute Horlogerie, Piaget is no stranger to "firsts" when it comes to watches. Even today, the brand stays on the cutting edge of timekeeping technology, pioneering and perfecting their techniques. Often, that leads them to develop new timepieces that are unparalleled in their craftsmanship. Now they give us another new development, the thinnest minute repeater ever. The brand has already created some of the thinnest and most complicated movements out there, such as the world's thinnest tourbillon.
 This new watch, the Emperador Coussin XL Ultra-Thin Minute Repeater, is actually quite large, 48 millimeters (all that machinery had to go somewhere!). The case is rose gold, and less than nine and a half millimeters thick. Sure, there are thinner watches, but none of them have movements with minute repeaters in them. The case is also lighter and more hollow than usual, to help the acoustics of the chime mechanism. In fact, you might say that the sound quality of the chime is an even more important and impressive feature of this watch than its thinness. The crown is located at three o'clock, while on the opposite side, at nine o'clock, is a wide, sloping button that activates the minute repeater. The brown leather strap goes well with the nearly brown shade of the case.
 All of that helps contrast with silver color of the dial. Actually, there isn't a dial; just a gorgeous movement exposed to the wearer, plus some rose gold hour markers, because Piaget knows it's not always necessary to sacrifice legibility for the sake of beauty. At roughly four o'clock is a round plate with an inscription in French that lets you know that not only was it made by one of the greatest horology firms out there, it was also made at Piaget's very best manufacture.
 The movement is a caliber 1290P. It's incredibly thin, only 4.8 millimeters, and it's an automatic. The sound-making part of the movement can't be seen through the open dial, but there's another glass on the back of the watch that reveals these mechanisms. The chime sounds at a hearty (for a watch) 65 decibels, which is roughly the volume of a conversation, or of laughter. The movement is water resistant to nearly 100 feet. Every bit of it was created in-house, which is remarkable in this day and age, although not exactly unexpected of a brand like Piaget.