Power and Functionality Beyond Common Sense: Luxury Watches for Divers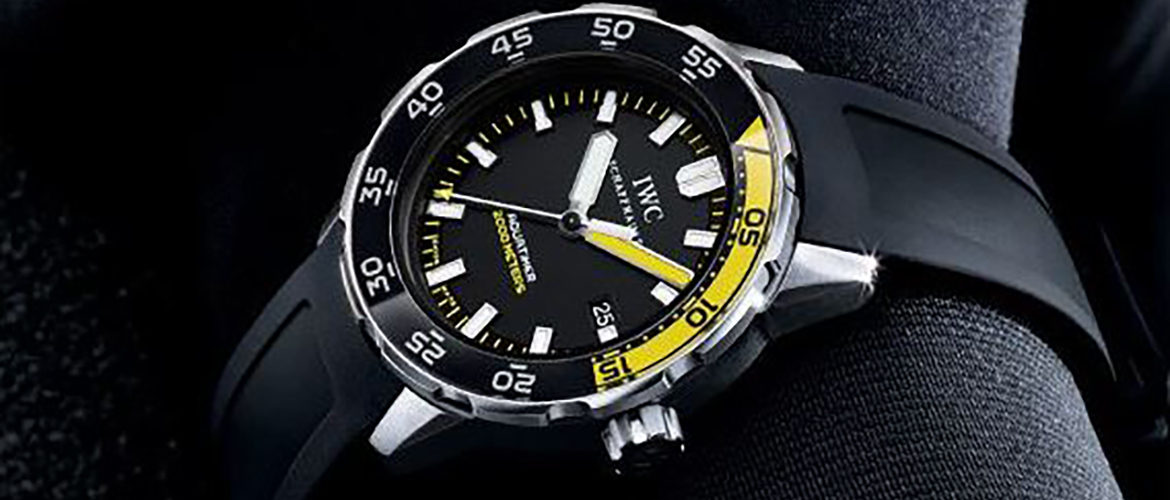 Tracking time and keeping it under control are prerogatives of not only people staying on the ground, but also those wishing to conquer the water depths. So how can you stay tuned to time tracking in case you do not like electronic, water-proof watches? For a long time, luxury watches powered by mechanical movement have been not compatible with water. Nowadays, the water barriers were overcome by some luxury watch brands that produce specific limited collections of high-end watches for divers. There are many luxury watches for divers worldwide, but only few of them represent the masterpieces of watchmaking art.
It is hard to produce watches for divers because they require engineering technology and pressure resistance that can protect the wristwatch at significant depths to which divers can get. One of the watches that fulfill such a function successfully is SINN U1 made of tegimented steel. This sample of luxury watches is produced with the use of material with which hulls of submarines are covered. This model is equipped with a unidirectional bezel, and can endure depths of up to 1,000 meters. Moreover, all luxury watches of this product line have a flip lock safety clasp and a double push button deployant clasp.
Another respectable sample of luxury watches for divers is the IWC Aquatimer Automatic 2000. This product line of prestige watches for divers has rotating unidirectional inner bezels in contrast to conventional external bezels used in other watches with lower levels of water resistance. This watch has a unique self-sealing mechanism protecting the bezel with the help of a lower crown. Titanium is the material of the case, thus making this watch's maximum water resistance at 2,000 meters, by far exceeding the boldest expectations of luxury watches fans and divers with the best physical characteristics. Another advantage of this watch is that it is relatively light notwithstanding its considerable thickness of 14.8 mm. All features named above coupled with luminosity of hands, dial, and bezel, make a unique sports watch standing all possible expectations.
Finally, the discussion of luxury watches for divers is completely unimaginable without the discussion of Blancpain 50 Fantoms Automatique. The best about this luxury watch is that it is indeed a luxury watch using precious metals and exquisite design together with breath-taking functionality. The Blancpain 50 Fantoms series has already become an iconic, archetypal watch since its first introduction to the public in 1953. The model was a unique representative of prestige watches made of steel and red gold (for fans of unifying functionality and luxury in a single item). The watch's water resistance reaches 300 meters, which makes it a great and committed partner of any diver. Moreover, its elegant luminescence, crown guards, and a pin buckle make a perfect combination of beauty, style, and luxury.