Rafael Nadal Richard Mille Tourbillon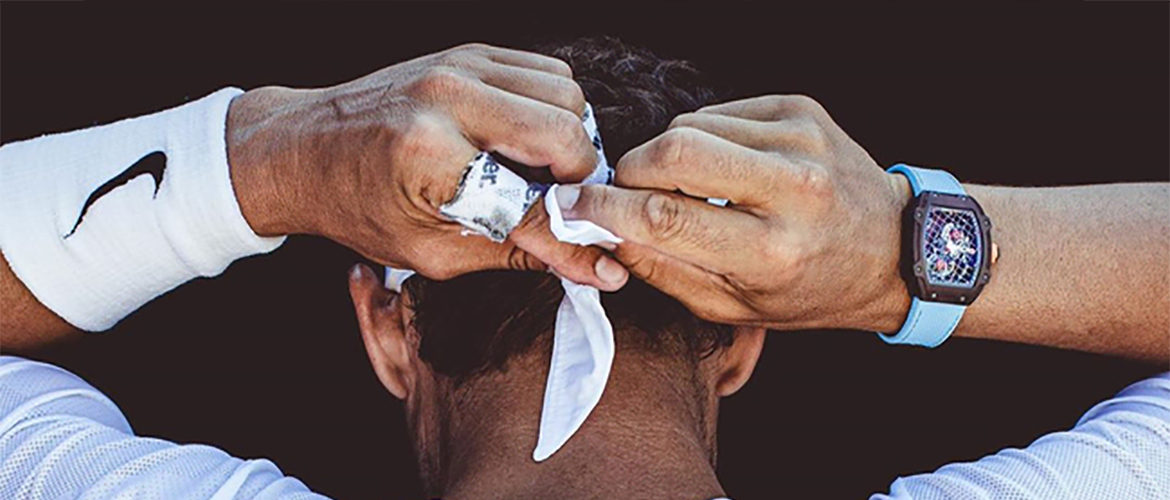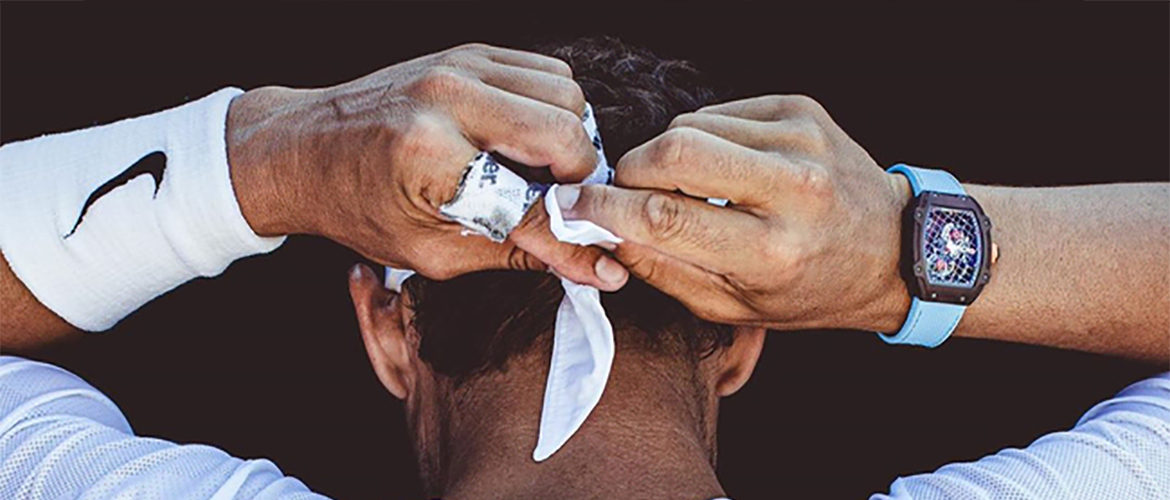 Rafael Nadal Loses His Richard Mille RM027 Tourbillon After French Open Win
In their quest to take watchmaking to new levels, super high-end watchmaker Richard Mille, in conjunction with tennis superstar Rafael Nadal, have created the all new RM 027 Tourbillon. A watch that is so light, 20 grams with the strap on, that Rafael Nadal can wear it when he plays on court.
If you know a bit about tennis you'll realize that the weight of a watch is very important and can completely change the game of the player. So, if this partnership was ever going to succeed it was imperative that the watchmakers produce a piece that would satisfy the very strict requirements of Rafael Nadal.
We should realize that making a watch lighter, especially one as complicated as the RM 027 Tourbillon, is not only using lighter weight materials. It needs also to be accurate and reliable and be able to withstand the shocks and impacts of everyday use. In this case, the piece is strapped to one of the strongest, most active wrists in the world.
However, Richard Mille was sure it could be done. After all, he had already achieved similar success with the RM 006 (42 g without strap) and the RM 009 (29 g without strap) so this next step was simply the logical progression in the process.
Richard Mille has been experimenting with the concept of weight reduction in haute horology since the very beginning of the brand, although this adventurous spirit was not always embraced by the wider watch community. Mr. Mille himself acknowledges this, saying:
"When I first produced tourbillons with titanium and ALUSIC cases and carbon baseplates, I was fighting against perceived value. A titanium watch could not be a luxurious timepiece as it did not weigh."
But now, what happened to this luxurious watch ?
Rafael Nadal, the world's No. 1 tennis player, reported the loss of his Richard Mille RM027 ultra-light tourbillon after his win over Novak Djokovic at the French Open. This is the second half-million dollar limited edition tourbillon that Nadal has had stolen – the first was taken from a locker room at the Rogers Cup in Toronto few years ago.
Police reports say that it was taken from his hotel room, they go on to say his room was not broken into. He woke up on Tuesday and couldn't find it, the luxurious watch was missing. The Richard Mille RM027 is a limited edition of 50 pieces, and if you count the two Nadal has lost, the one we saw thrown into a pool of water, the one we saw on the wrist of Jay-Z at the US Open, and the one we got to play with ourselves that went up for auction, that's 10 percent of the total production of the watch accounted for. Or $2,625,000 worth of watches. In other words, it's about 1.5 of these, though we don't think Rafael Nadal will be getting one of these on loan any time soon based on his track record.
Credits: Image source: www.hodinkee.com
[info]Call Right Now! 1-877-842-5760[/info]
Look at our "News" section to help you make the right buying decision.