Raymond Weil Maestro Automatic Moon Phase Watch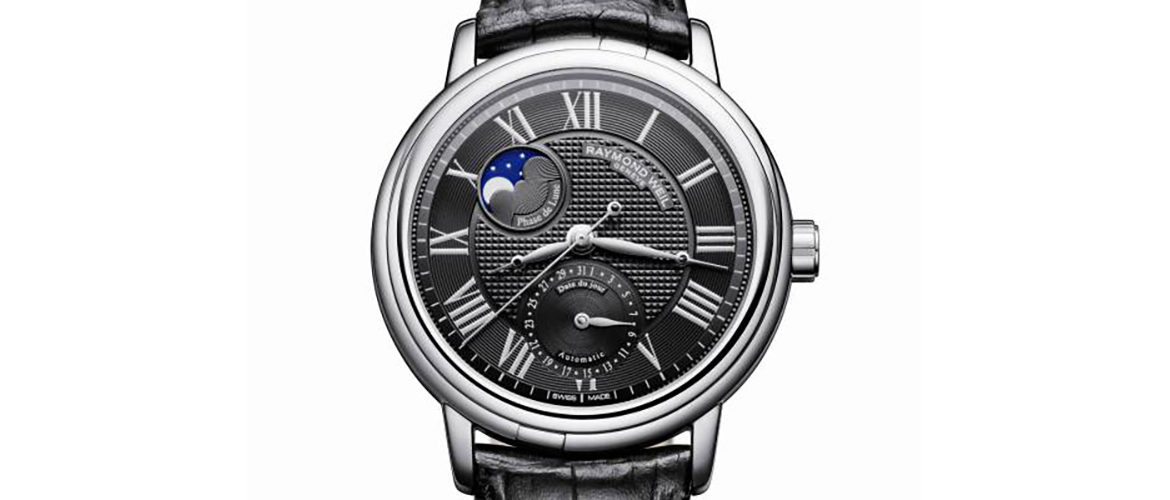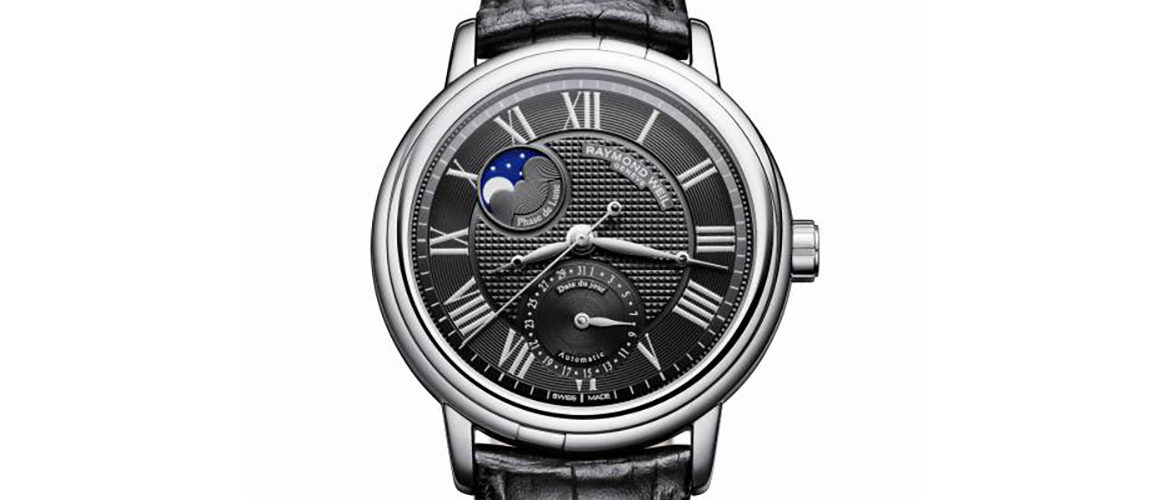 How would you rate the term complexity? Most people do not like to engage in any complex activity. If you are provided with a gadget that is quite complex to handle, you would never be pleased with the experience. In such situations, complexity can be a bad thing. But, when it comes to luxury watchmaking, complexity is a highly sought after feature. If you look at the most sought after watches in the market, you would certainly see a bunch of complications that can be anything like unique ways to depict reserve power, calendars, moon phases etc.
A known problem of these complicated watches is the very high prices associated with them. Again, they need expensive maintenance conducted at regular intervals as well. Thus, these Swiss watches are beyond the reach of an average Joe.
Raymond Weil has been trying to make changes to this existing situation. They have created many complicated mechanical watches at very reasonable prices. Here, we are looking at the Raymond Weil Maestro Automatic Moon Phase watch, which is a great example of the watchmaker's effort to go on its stated mission. This watch has various complications related to day, date and month.
The watchmaker uses music related terms to denote its collections. They launched the Maestro line in the year 2010 to celebrate its 35th birthday. The watches in the line are known for their classic looks, guilloche dials as well as the multiple complications.
Raymond Weil Maestro Automatic Moon Phase with reference number 2849-STC-00659 is 39.5 mm in diameter and 11 mm in thickness. This polished stainless steel watch is a small watch in comparison to the other luxury watches that hit the market now. At 70 grams, the watch is quite light in weight too. The alligator patterned brown leather strap is 20 mm wide at its widest spot and is 16 mm wide at its thinnest end.
The dial is the center of attraction of the watch. You can see the beauty of the dial through the antireflective material coated sapphire crystal. The silver colored dial has a guilloche pattern in its middle area, day sub dial between 4 and 5 O' clock positions and a month sub dial between 4 and 5 O' clock positions. A blue steel hand indicator adds to the perfection of these sub dials.
In addition to this model, RW has a ref. 2839-STC-00659 version that has a black dial featuring a moon phase complication. The watchmaker has another silver dial version of the model available too. In both these versions, the month and day sub dials give way for the moon phase that is located at 10 O' clock position. Both of them do have a date sub dial at 6 O' clock position.
An RW 4600 automatic caliber created by modifying an ETA 2824 movement is powering the operations of the watch. The watch is available for $ 2,950 and would suit any formal occasions to be worn with your best dress shirt.