Type 3 Liquid Filled Two Dimensional Watch from Ressence Watches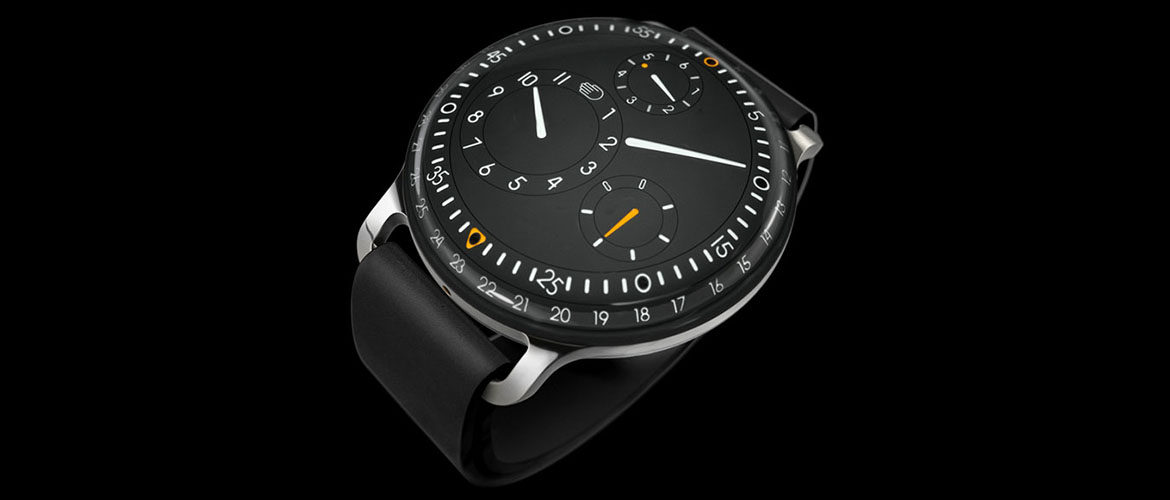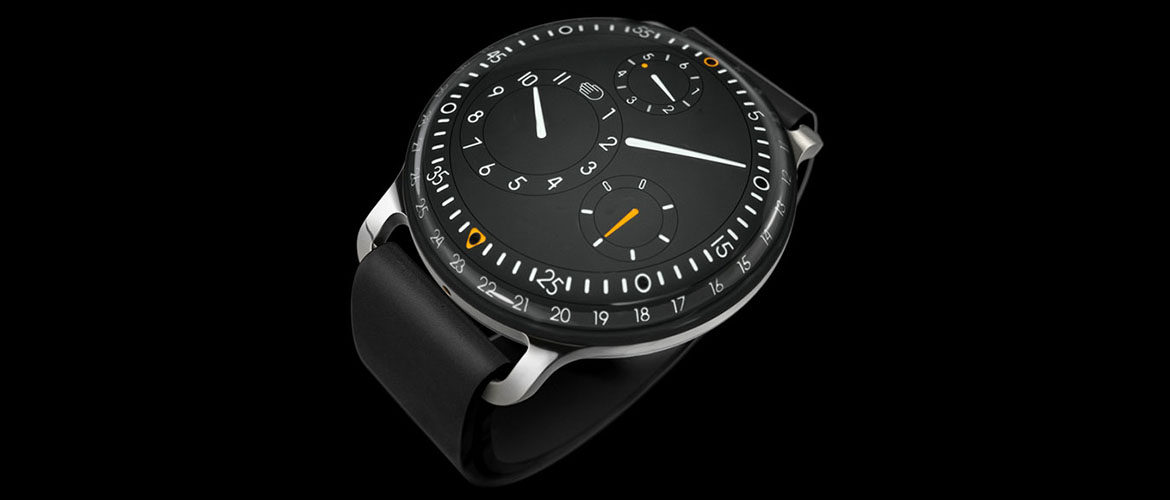 Ressence watches took watchmaking to a whole new level
Ressence Watches came up with an innovative design to capture your attention. The new Type 3 model from the watchmaker is two dimensional in looks. Unlike the other watches that you have seen and worn around in your life, this one displays the time on the sapphire crystal itself. In fact, you would find it impossible to differentiate between the dial and the sapphire crystal. You will actually think that Ressence Watches came up with a technology that enables them to display the time on the sapphire crystal itself.
How exactly does Ressence Watches achieve this new visual effect? The Type 3 is a liquid filled watch and the choice of the liquid is enabling the watchmaker to accomplish the amazing result. The chosen liquid refracts light exactly like air. Thus, your brain would think that you are actually seeing the time on the crystal itself. The discs and their indicators are actually immersed in the liquid and engaged in their duties. Thus, you will not be able to differentiate the distance between the dial and the crystal. Thus, Ressence Watches is able to display time on the sapphire crystal rather than on the dial. Furthermore, the usage of white indicators perfectly gel with the black dial and create a nice ambiance. Thus, Ressence Watches is able to let you touch time on your watch dial!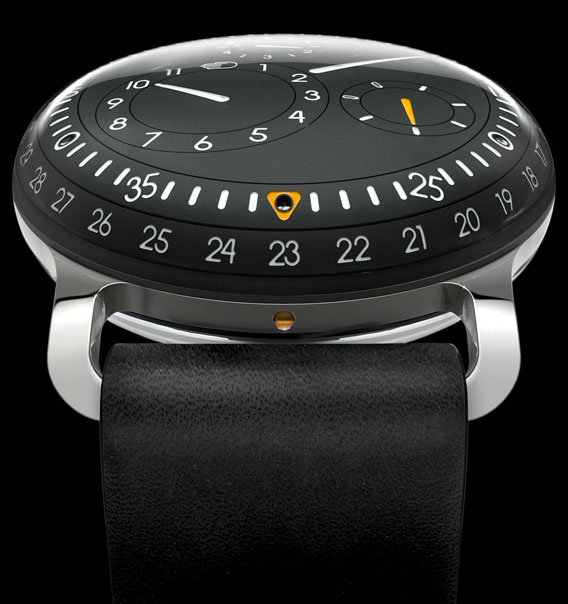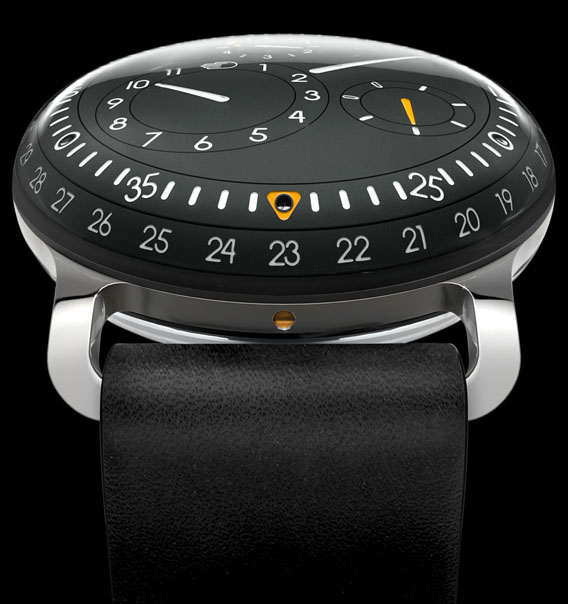 Are we witnessing a new stepping stone in the watchmaking industry with Ressence watches?
Is there a risk of the watch losing its two dimensional feel with any notable change in atmospheric temperature? Ressence Watches did think about this possibility and find a solution to avoid this risk. They have incorporated a thermal valve to make corresponding changes on the volume of the liquid and avoid such a situation.
The type 3 dial has discs that display hours, minutes, seconds and days of the week. Towards the perimeter at 6 O' clock position, you can read the date of the month. Ressence Watches created these discs and the dial in such a way that they keep on revolving at all times. Thus, the personality of the Type 3 Liquid Filled Two Dimensional Watch is always changing with time!
Ressence watches ditched the traditional watch crown while making this cool timepiece
Ressence Watches used titanium for building the watch case and treated it with diamond like carbon (DLC). In their quest for creating a pure and minimalist watch, they have avoided even the crown that is a must in most luxury watches. The case back of the watch does the functions that are normally associated with crown. The Type 3 is 44 mm in diameter and 15 mm in thickness. The asking price for the watch is € 23,000.