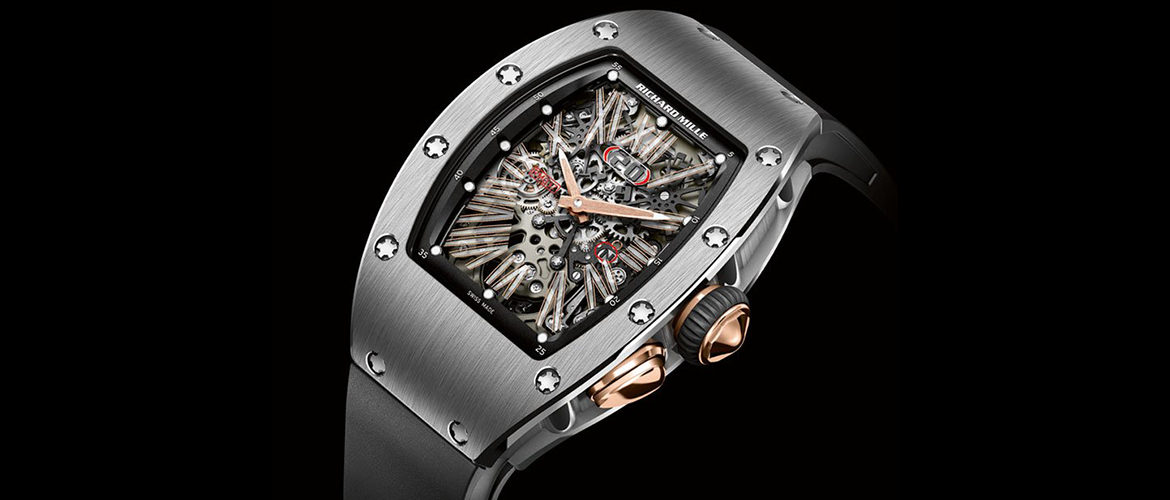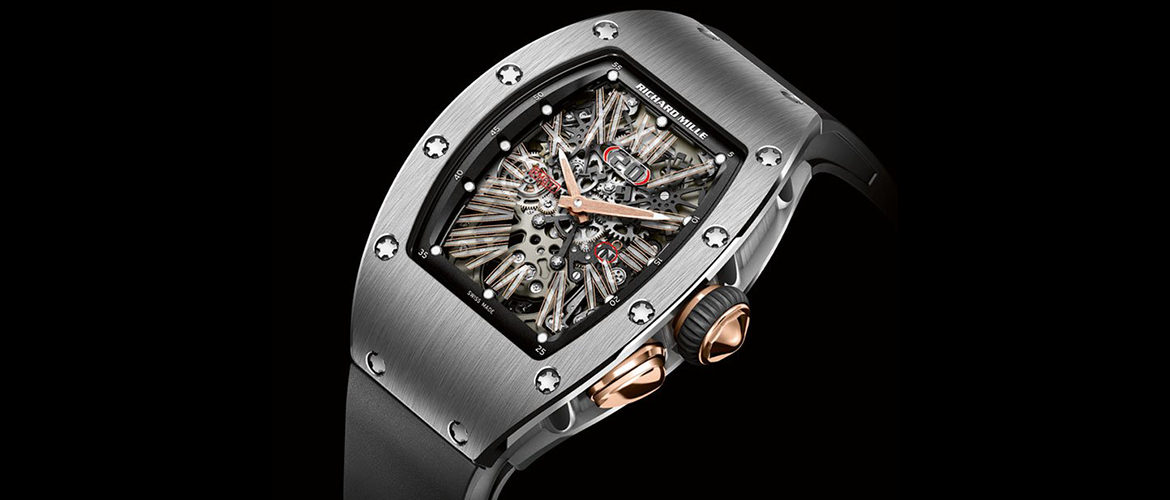 Richard Mille is a luxury Swiss watchmaking company specializing in creating haute horology time pieces. It is a newcomer in the horology industry having been started in 2001. In honor of 11 years in business, Richard Mille has produced a stunning haute horology wristwatch called RM 037.
The RM 037 men's wristwatch has an immensely stylish and futuristic look. At first glance you'll be drawn to the uniquely shaped grade 5 titanium case and skeletonized dial. The case is a barrel shaped style that is considered a signature component of Richard Mille watches. 12 screws are seen keeping the casing together on the front. They add to the futuristic look of the piece as well. It also features a special crown seen in other Richard Mille wristwatches. The crown doesn't need to be pulled out to adjust functions. Instead wearers simply push the function pusher which protects the crown from damage. The hours are represented as oversized roman numerals in a unique fashion. They appear faint and as if they are etched in the sapphire crystal case cover. The hours have a 3D look to them. Thee dial hands are yet another unqiue aspect of this piece. They are made of gold and wood; a strangely compatible material combination. The RM 037 wristwatch is powered by Richard Mille's in-house automatic calibre CRMA1. The watch has a robust power reserve of 50 hours.
Richard Mille creates unique, eye catching haute horology pieces that possess cutting edge style and superb craftsmanship. The RM 037 wristwatch is a fine timepiece. It is a statement piece that draws attention wherever it goes. The Richard Mille RM 037 wristwatch starts in the high-luxury range of pricing and is offered in red-gold, titanium, and white-gold.