Richard Mille Watches Puts the RM038 Yohan Blake Prototype Up for Auction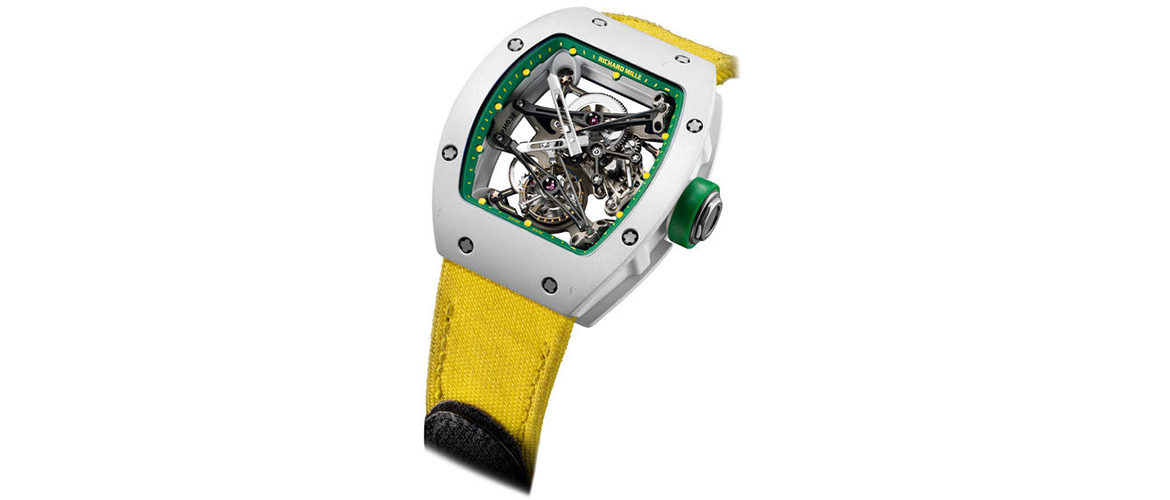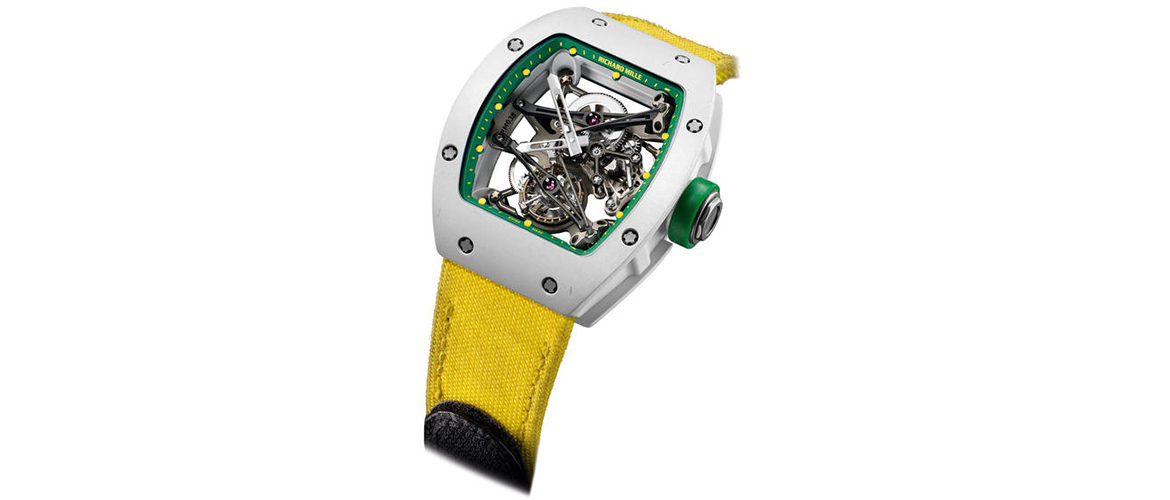 Richard Mille watches share their uniqueness at Only Watch charity auction
Luxury watch makers are aware of the activities that are constantly happening around the globe. Many among them like Richard Mille Watches are again participating in the Only Watch 2013 charity auction. This is an opportunity for these business men and women to actively contribute to the wellbeing of the underprivileged people who share the world with them. They send a unique watch each to this event to be auctioned off for helping the fund raising of the charity.
This year, Richard Mille Watches is donating a very special watch for this event. It was originally worn by the Jamaican sprinter Yohan Blake during his medal winning races at the last Olympic Games conducted in London. He competed with the likes of Usain Bolt and won three medals. In fact, Yohan Blake wore this creation from Richard Mille Watches during his races. At the time of the Olympic races, the said watch did garner some interest due to its colorful design and the person who wore it. It is definitely going to fetch a good sum for the charity at the auction.
Richard Mille watches & Yohan Blake made history with this timepiece
Richard Mille Watches came up with the design based on the preferences of Yohan Blake. The color scheme consisting predominantly of green, yellow and white is based on the flag of Jamaica, that the sprinter is a native of. The Velcro strap is yellow in color too. The watch has its roots on the RM038.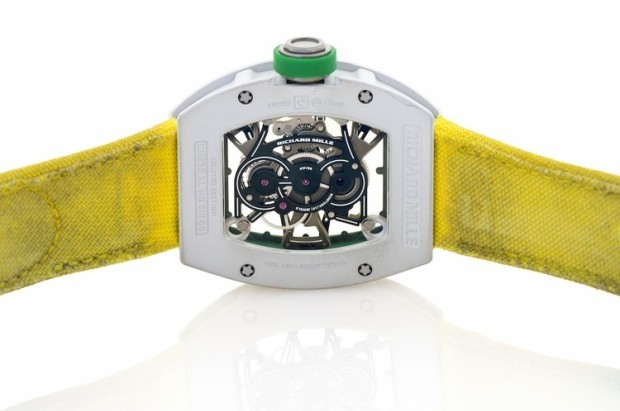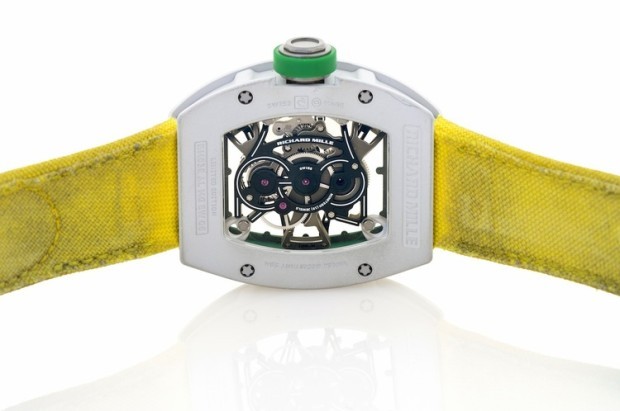 Why did Richard Mille Watches opt to give this watch to the charity auction? Typically, most other participants opt to create a brand new watch for the event. Here, Richard Mille Watches is offering a watch with an Olympic history associated to it. Thus, the watch is definitely going to fetch a high price at the auction.
Richard Mille Watches introduced the RM59-01 watch at the Salon International de la Haute Horlogerie (SIHH) in January 2013. In addition to the color scheme of Jamaica, the watchmaker incorporated the running style of the Olympic medal winning sprinter. When you look at the beast bridges, you would definitely think about the way the sprinter spreads his arms during the run.
Last year, tennis stole the show at the Only Watch auction, this year, sprinters will hopefully have something to look forward to
When Yohan Blake worn the watch during the Olympic race, Richard Mille Watches got the recognition for creating the very first tourbillon that was worn in the historic games.
When the Only Watch charity auction was conducted the previous time, Richard Mille Watches gave away a beauty originally worn by Rafael Nadal, the legendary tennis player. The latest watch offered by the luxury watch maker is a worthy follower of this predecessor.