Richard Mille Tourbillon G-Sensor RM 036 Jean Todt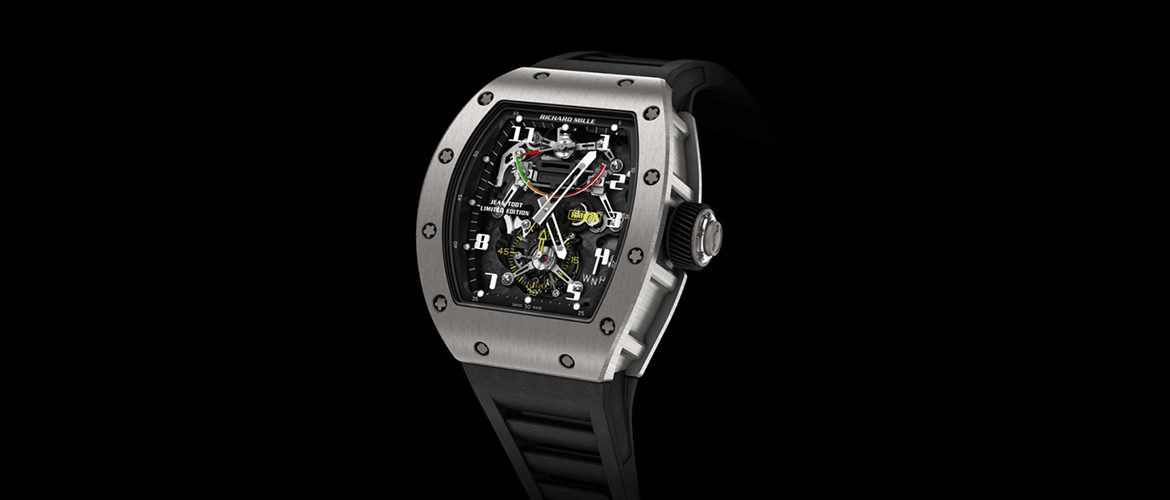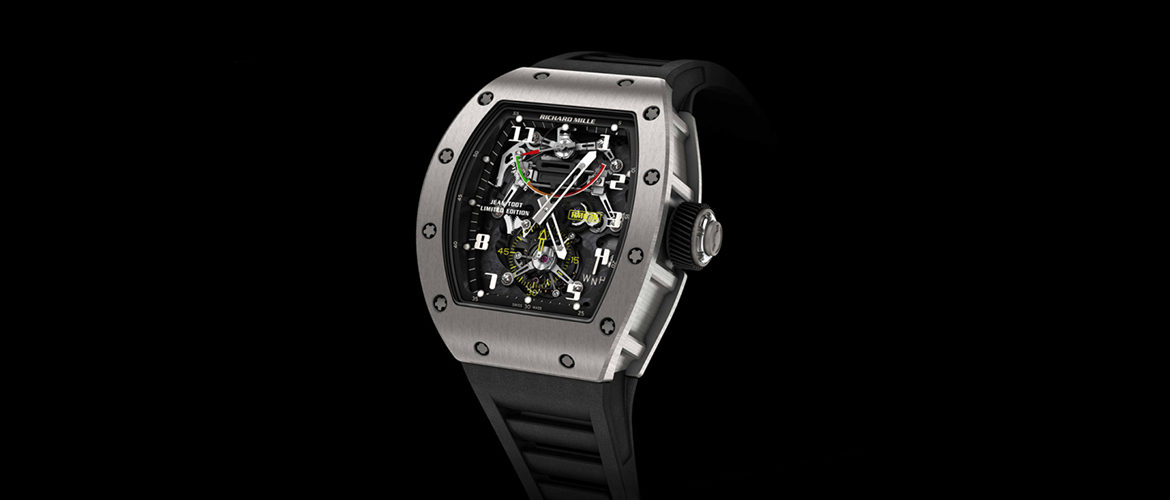 Richard Mille has been around for a little bit more than a decade. This Swiss company is most famous because of the Tourbillon RM 008 and the RM056. These models are claimed to be by many experts one of the most sophisticated, advanced, and complex watches in the world and are priced around 500,000 Euros and upwards.
Richard Mille has sponsored Formula 1 superstar, Felipe Massa, and currently working with Ferrari. Rafael Nadal, tennis superstar, is also sponsored by this brand and recently he reported his 300,000 euro timepiece stolen from his room.
The owner of the company, Richard Mille, has the world of cars as a source of inspiration. His collections share many similarities when we speak of high end cars and they both are efficient, innovative and precise.
The brand has yet another challenge to accomplish and that is called: road safety. Richard Mille is very interested to have a timepiece that can be helpful while on the road. In response to this critical need, the brand proposed FIA, the global organization for road safety and their intimate colleague, Jean Todt, by elaborating a timepiece qualified to offer road safety solutions.
The company and Jean Todt's team has worked together very hard to accomplish a mechanism that can interpret physical constraints while drivers decelerate the cars rapidly, and make them conscious of the perils the road brings to them altogether.
That's how the Tourbillon G-Sensor RM036 Jean Todt Limited Edition idea became a reality.
Richard Mille's designs can be distinguished a mile away. These watches have a design that can be recognized everywhere and their style is impeccable. Jean Todt specifically wished the RM 036 had a house caliber. This beauty has a tourbillion movement that is privileged with ARCAP and a rare type of titanium (grade-5). The timepiece's amazing base plate is made of pure carbon- nanofiber.
This watch has an amazing system called the G-Sensor made by Renaud Papi. This amazing complication translates movement to an indicator that the wearer is able to visualize the forces during rapid decelerations.
Another important feature is the scale placed at 12 o'clock. There are two needles in the scale that indicates if the deceleration is safe or not safe/green zone or red zone.