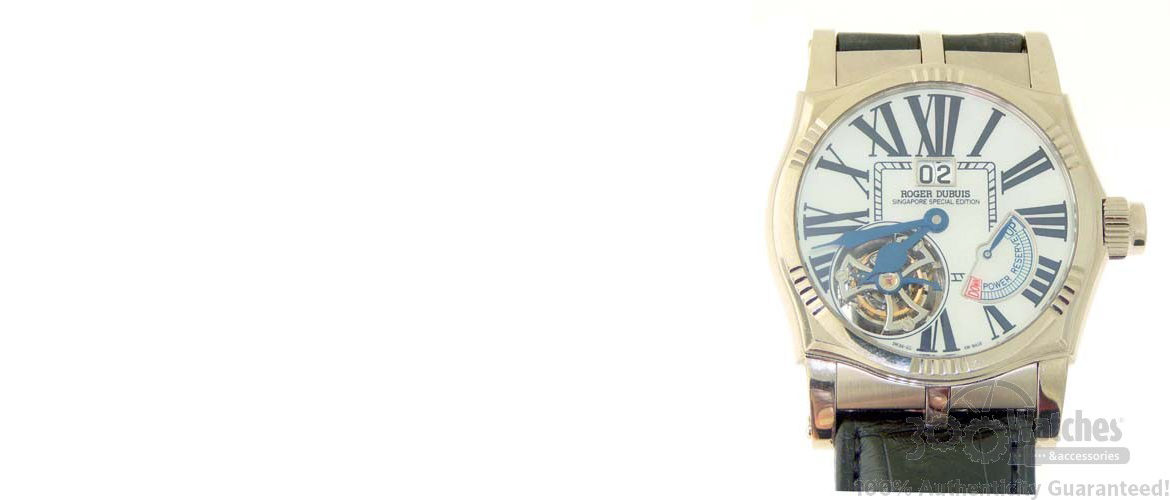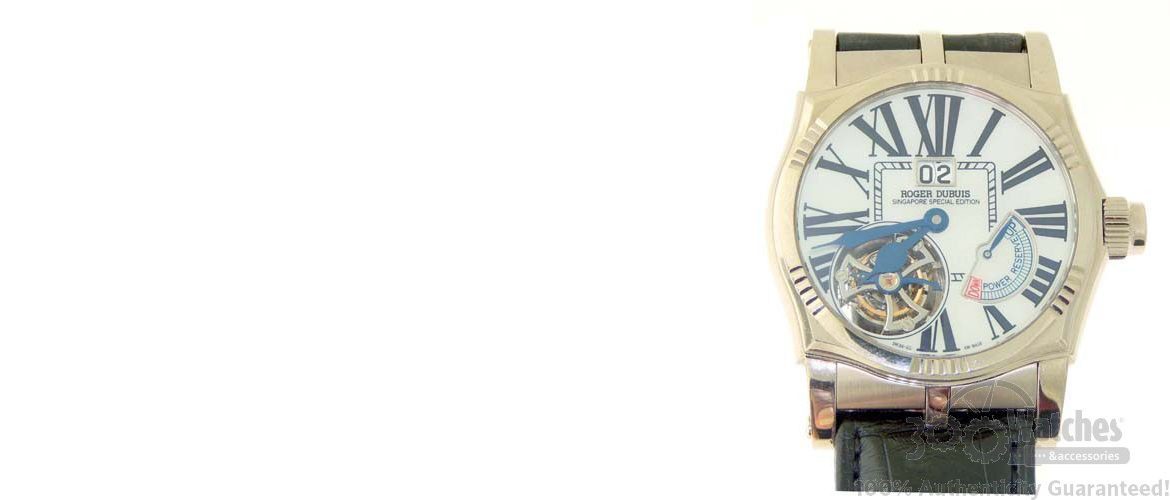 Roger Dubuis is a relatively new luxury watchmaking company. It was founded in
1995 by famous watchmaker Roger Dubuis and Carlos Dias, a brilliant designer.
The brand instantly set itself apart from competitors with immense creativity,
style, and craftsmanship. The brand specializes in haute horology yet manages to
find a balance between exquisite designs and wear ability.
Roger Dubuis is the only manufacturer whose entire production boasts the
Geneva Seal. The Geneva Seal is considered the ultimate recognition of quality.
The brand views its collections as characters. There are four current collections.
The first is called the "La Monegascue" which is considered to be the elegant
player. The "Excalibur" collection is the powerful warrior. The "Pulsion" collection
is more sporty and known as the modern venture. Lastly the "Velvet" collection is
the sophisticated diva.
Roger Dubuis wristwatches are highly sought out by collectors and individuals
alike. Historic models are extremely difficult to find let alone purchase. These
wristwatches are incredibly different from the crowd. They are statement pieces
designed to give the wearer status. They are trend setters, not followers. The
wristwatches are high end with prices starting around $15,000.