Rolex 116244 Oyster Perpetual DateJust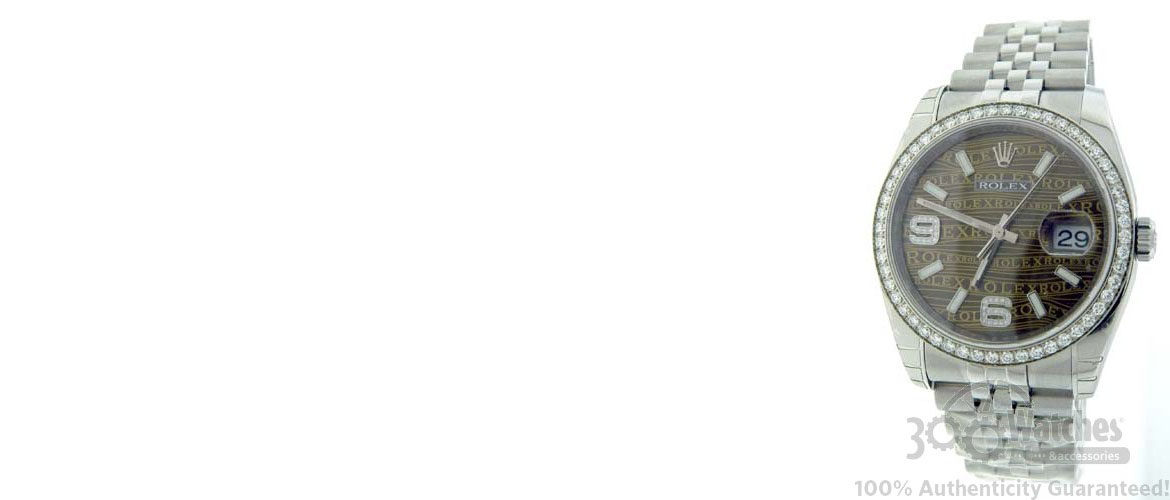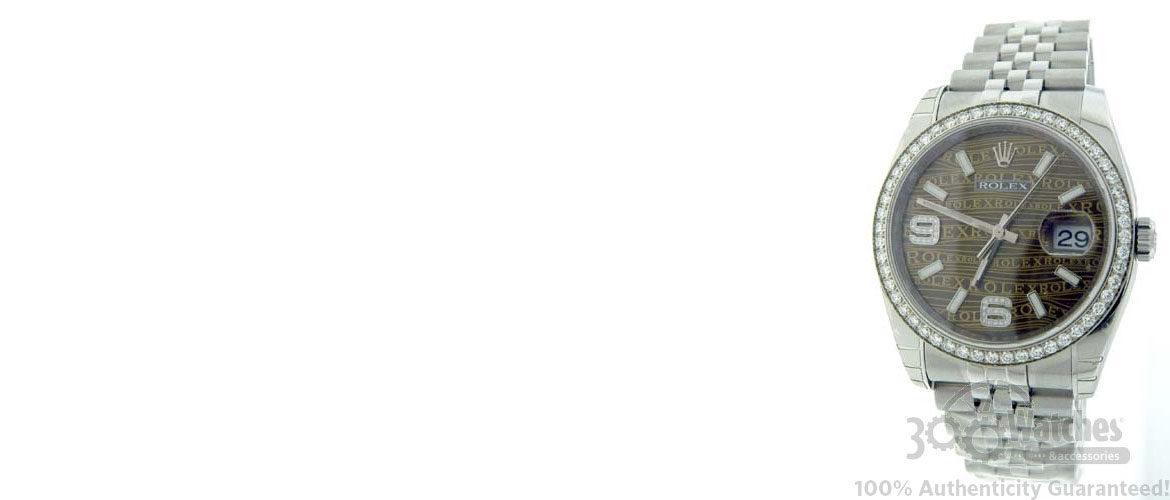 There is only one star that gives vital energies to our planet. Only one air that we can breath. Only one corporation that produces the biggest part of world computer operation systems. And only one company that has a highest rank among those who manufacture the luxury watch models.
 Rolex is the name of this company. Being the leader – or one of the leaders at least – the watch brand of Rolex is well known for a good list of various watch innovations and solutions. Such are the very first waterproof wrist watch model, and the first wrist watch with automatic change of date, and the first luxury watch model that is able to show two time zones in synchronous mode. It's now the second century of Rolex history of wrist watch manufacture success.
 Let's now take a look at the photos of this Rolex Oyster Perpetual DateJust. This luxury watch for men is quite a new model and the photos show us a real excellent condition of this timepiece. All the core elements like watch case, dial, bracelet or dial have no practical signs of being in use. All the functions of this wrist watch work well.
 Main material for watch details is stainless steel (case, crown, lugs, bracelet with clasp). The watch case has gotten a bronze toned Jubilee Wave dial with luminescent hour markers. Numeral markers of 6 and 9 o'clock positions are decorated with diamonds. Date window is placed near 3 o'clock position. Automatic movement gives power to steel toned hands – hour, minute and second ones.
 Another metal within this wrist watch is 18K white gold that is used in bezel. It's decorated with diamonds. As for general dimensions of the watch we can speak about Rolex Oyster Perpetual DateJust as a real men's model with its 36mm width, 44mm length and 11mm thickness if to count without protuberances.
 Good materials, great quality, nice work – these are real men values for real male wrist watch.