Rolex Submariner Reference 6205 From 1954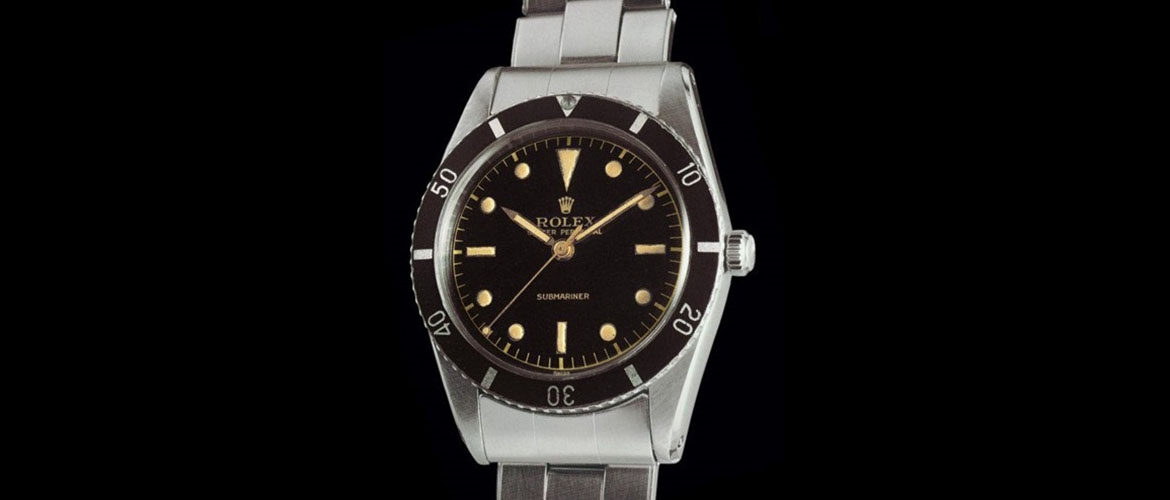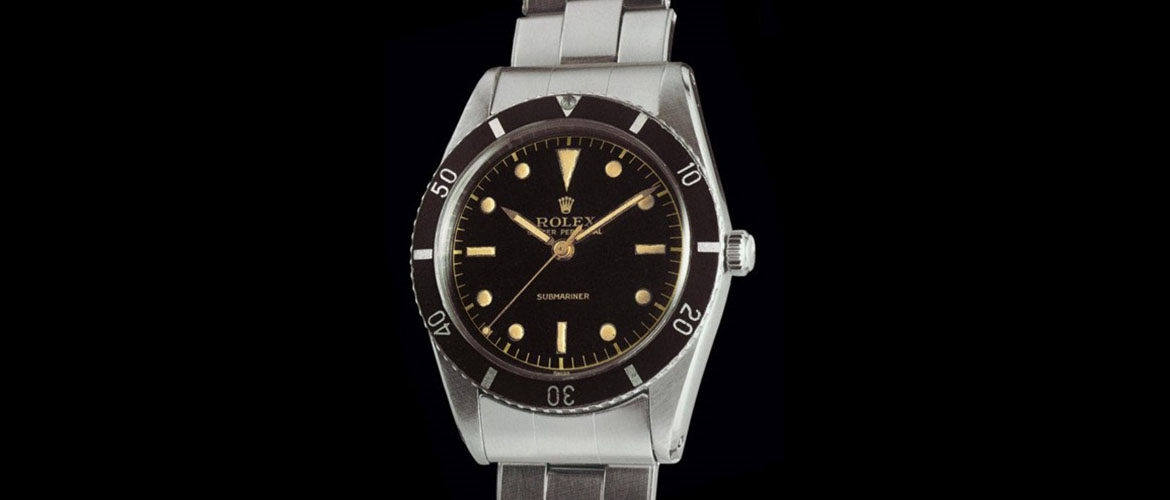 Rolex is a brand name that is very well-known among watch lovers from all around the globe. Originally founded in London, the century old watchmaker moved their base to Geneva Switzerland later. This high end luxury watch brand with annual revenue of around 3 billion dollars is one of the 100 most notable brand names on the planet. They produce roughly 2000 watches on every day of their current business operation.
Rolex has a lot of firsts associated with its name. Some of them are related to the first ever water resistant watches created by them. It was in the 1950s that Rolex came to know about the needs of deep sea divers to know time. As these people are known to work below water up to a depth of 2000 feet, the water pressure at those levels were extremely high. They needed to come up with high-quality watches that can resist water pressure at these tough to weather conditions.
It was in the year 1953 that Rolex started working on their very first line of diver's watches. They named the collection Oyster Perpetual and came up with a variety of watches under it. The very first Submariner watch was launched at the Swiss Watch Fair conducted in the year 1954. Initially, they came out with watches that can withstand water pressure up to 100 meters depth. Later they came up with much more improved technology and the resultant water resistance that was as high as 300 meters, which is the equivalent of 1000 feet. The latest versions of these Rolex watches can resist water pressure up to a depth of 2000 feet.
The earlier versions of watches from the Submariner collection in the 50s are very highly regarded among watch collectors. Rolex Submariner reference 6205 is one of the very first models of watches in the category. In fact, this reference is the very first or second ones that were used by deep sea divers in a successful manner. There are some Submariners that have the wording 'Submariner" imprinted on it, and then there are some that do not have the term displayed on the dial. Rolex Submariner Reference 6205 is the first set of watches with the term "Submariner" written on it.
This vintage Rolex does have a gorgeous looking dial as well as a hand set enhancing its appeal. The true to its roots un-hashed bezel is another exquisite feature of the watch. The watch does not come with a crown guard. As the trademark of vintage watches, the case is a really thick one. Of course, vintage watches have to be thick. Otherwise, what is the purpose of purchasing them? In fact, if you find a thin vintage luxury watch, the chances of its being an authentic one are next to nonexistent! Of course, if the owner polishes the watch at regular intervals, then the watch may end up losing some of its original thickness. Avid watch collectors are never going to love those overly polished watches that lack the original vintage features.