Romain Jerome Day & Night wristwatch: Collectible or Ridiculous?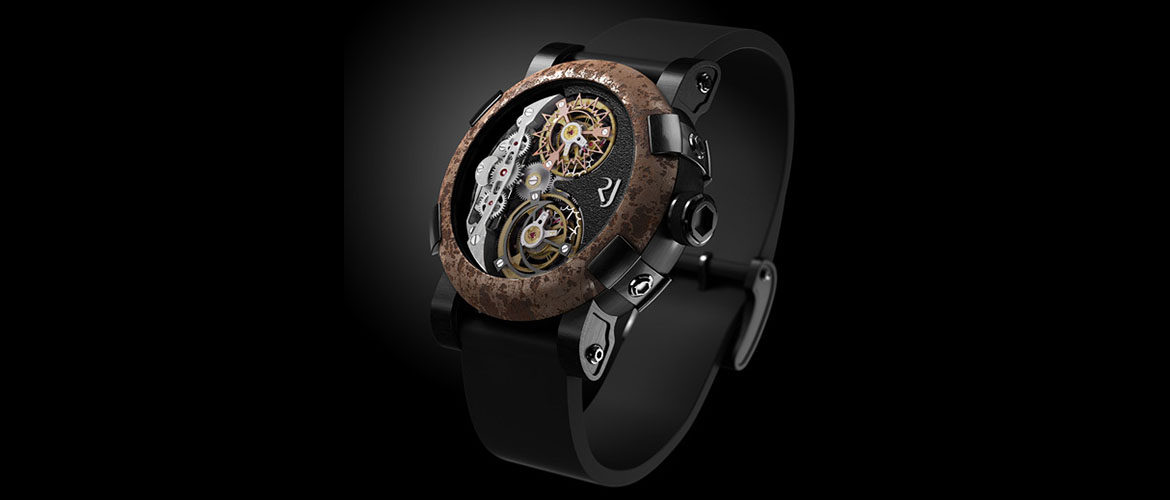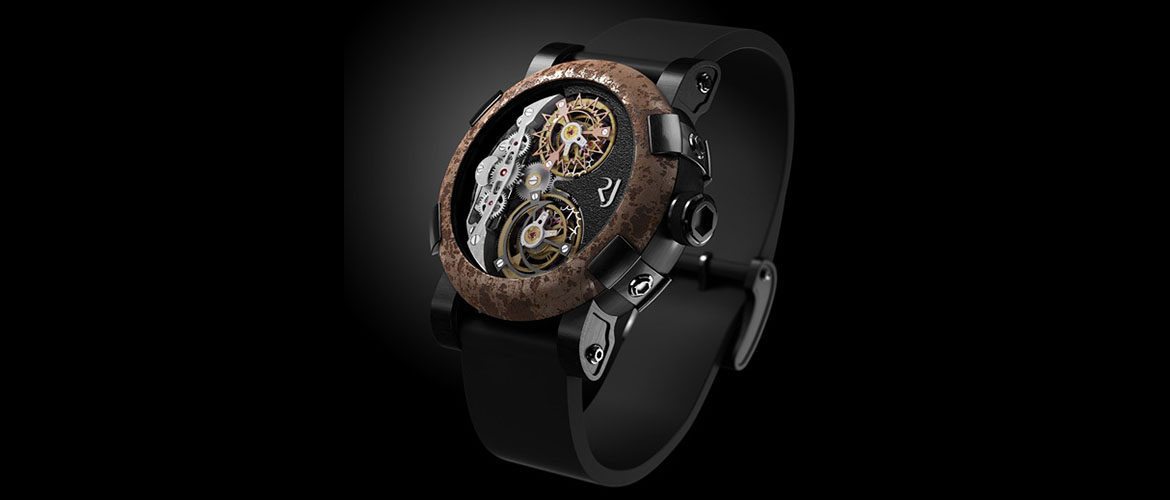 Luxury watch companies are constantly competing among one another for esteem, innovation, and of course, sales. Romain Jerome is easily one of the most sought after luxury brands known for innovative design and material. This is the company that integrated parts of the Titanic, yes, the actual Titanic, into a wristwatch. The brand constantly pushes the boundaries of innovation and practicality.
Their Day and Night wristwatch was a limited edition collection of just nine pieces released in 2008, yet still manages to gain attention. Whether that attention is from collectors seeking one of the sold out models for themselves or individuals ridiculing the concept of the watch, it's still being talked about. The watch is incredibly unique looking. It features an almost pre-historic style. The out bezel ring has a rugged, thick, brown texturized pattern. The dial features two tourbillions, one for day and the other night, and a black texturized material. The dial is complemented with a soft, black rubber strap.
The problem most people have with this watch is the fact that it doesn't tell the time. Instead the tourbillions tell you when it is night or day. This function seems pretty ridiculous considering we can look up at the sky to see if it is night or day. I'm not exactly sure who would find this watch particularly useful, but I do know it is rather unique looking and collectible. All available models sold out shortly after its release despite the price tag of $300,000. Depending on what type of watches you collect, Romain Jerome's Day and Night wristwatch could be up your alley if you're able to get your hands on one.