Romain Jerome Moon Orbiter Tourbillon Watch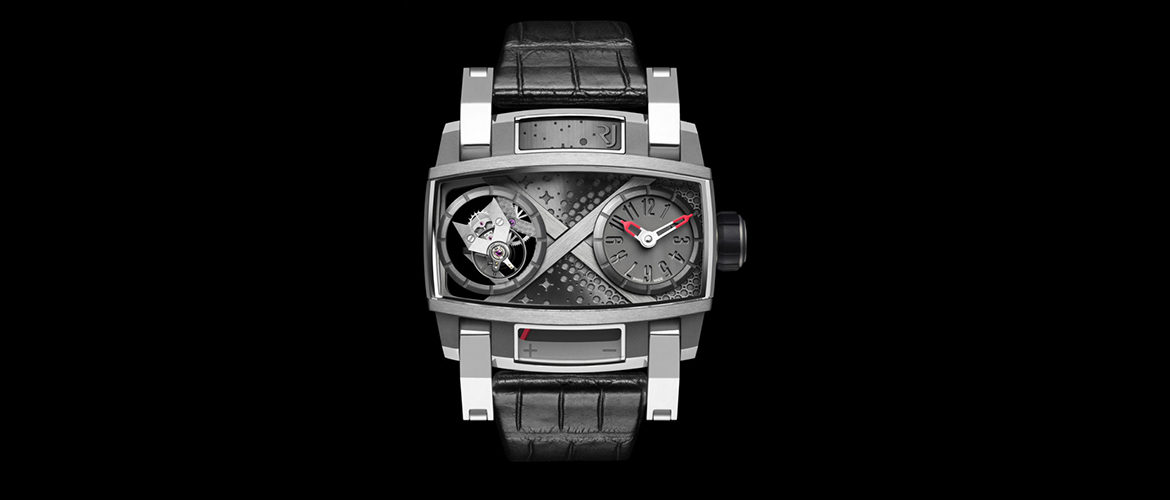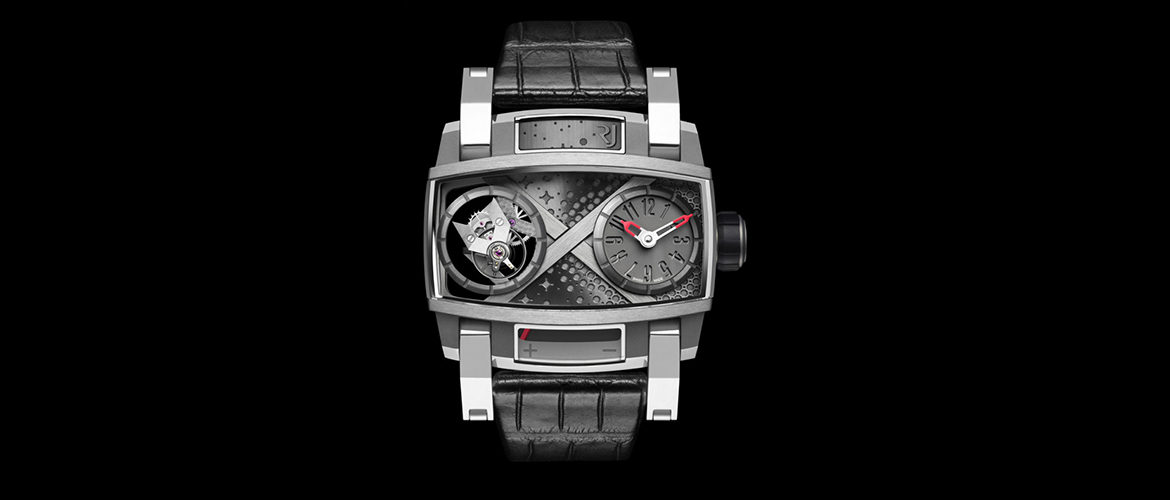 Romain Jerome watches made a statement with their new timepiece
Romain Jerome Watches loves to make bold statements with their creations and has done exactly the same with their Moon Orbiter watch. This space watch from the famous watchmaker features some new design elements as well as an automatic flying tourbillon.
Romain Jerome Moon Orbiter Tourbillon Watch has elements of Star Trek associated with it to make it a favorite one of the avid fans of the cult sci-fi series. Romain Jerome Watches have been showcasing their love for the outer space through their past collections like Moon Invader, Moon Dust DNA and Roman Jerome Space Craft. With the addition of the Moon Orbiter to them, Romain Jerome Watches have the most luxurious accessories to be worn during any of your space odysseys.
Romain Jerome Watches included historically relevant materials in to their watches in the past. They used parts of Titanic in their past watches. Again, they used particles from the statue of liberty in their past creations. In Moon Orbiter, they make use of Apollo 11 shuttle parts in to the structure and moon dust in to the dial. Thus, the wearer of the watch get to wear a portion of moon on their wrists! Romain Jerome Watches gained their fame through their DNA watches like this in the past and are going one step ahead with the new venture.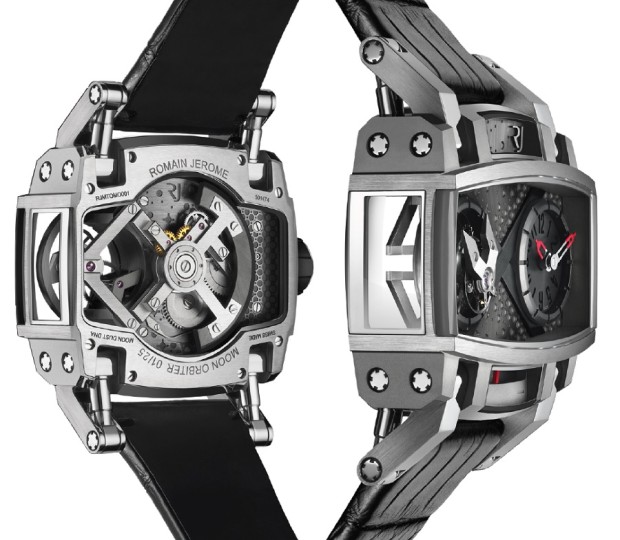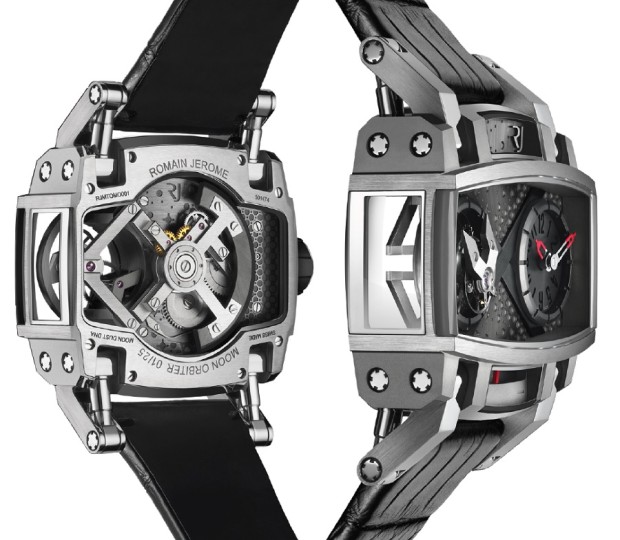 Romain Jerome watches will definitely make people notice you
Obviously, the watchmaker created the watch for a macho guy who likes to wear macho watches. At 49 mm x 45 mm x 20 mm, this creation from Romain Jerome Watches is a really masculine watch that would definitely turn heads in its direction.
See through sapphire crystals allow you to watch the internal workings of the watch. This is a common feature in most luxury watches of the current times. But, they let you do this through the case back only. Romain Jerome Moon Orbiter Tourbillon Watch goes a step ahead and uses sapphire crystals on all four sides, bottom, top, left and right sides and let you see the watch in action from all these sides. This is a really proud accomplishment on the part of Romain Jerome Watches.
Romain Jerome watches incorporated sapphire crystal so you could see the insides of the watch
Swiss La Joux-Perret is the creator of the watch movement. The dial makes use of red hands to denote the time. Again, another red hand is showing the available power reserve towards the lower part of the dial. Romain Jerome Watches provides this luxury watch with alligator straps and each one of the 25 limited edition pieces would cost you $ 115,000 each.