Romain Jerome Titanic DNA Oxy 3 Watch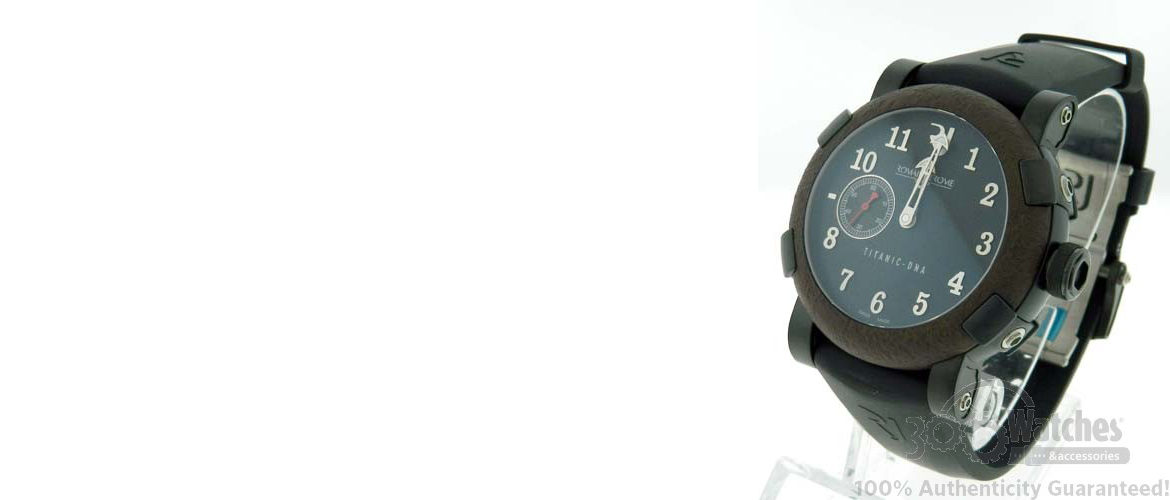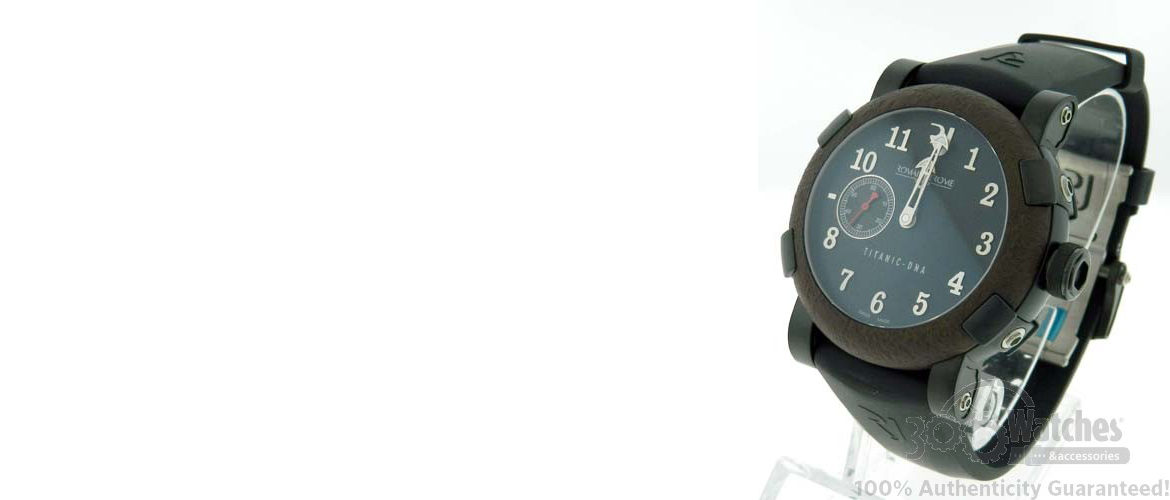 Romain Jerome is the new Swiss company that was established in 2004. This brand could shock the audience with its unusual and exclusive creations. Titanic DNA is a watch collection of sea thematic. Designers took the history about Titanic as their inspiration basis. It is no wonder, after all it was one of the best-known ocean liners of all the times. Many legends about the biggest sea catastrophe are connected to this liner. The Titanic DNA collection is as magnificent and unique as the legendary ship was.
This luxury watch is the result of the difficult and very laborious work of the Romain Jerome's specialists. It allows to combine unreal materials, part of them was buried at a depth of 3840 meters under water surface for very long time. In the creation of Titanic DNA, designers of the Romain Jerome company applied all their knowledge and experience to make carbon, steel and rust to become integral parts of each wrist watch. All the models in this line have special certificate from Harland and Wolff, that prove their parts were really obtained from the sunk liner.
This Titanic-DNA Oxy 3 case, lugs, and crown are made of black PVD steel. The screwed down case back has an emblem dedicated to the Titanic's memory. The diameter of the case is 46mm (51mm with the crown), so this luxury watch has perfect readability of the symbolic information. The most intricate part of the Titanic-DNA Oxy is a rusted steel bezel with material taken from the legendary liner. Thanks to this, wrist watch has quite a unique look. So, a possible owner of Titanic-DNA Oxy will wear authentic piece of 20th century history on his own wrist. The laconic black dial features white numeral hour markers and white skeleton hour and minute hands. Seconds are placed on the separate dial which is presented at 9 o'clock position. The black rubber strap with an adjustable titanium butterfly clasp may be suitable for a wrist up to 9 inches.
The watch case with a rusted steel and the modern Titanic DNA movement show an unique combination of materials as if the past and the future merged together within one item.