Safe and Sound – Security for Watch Collectors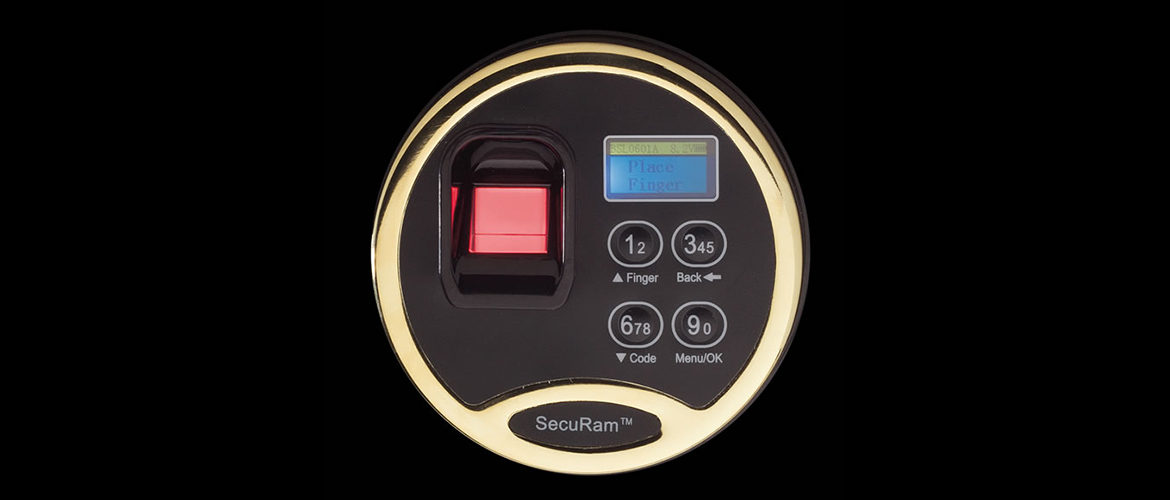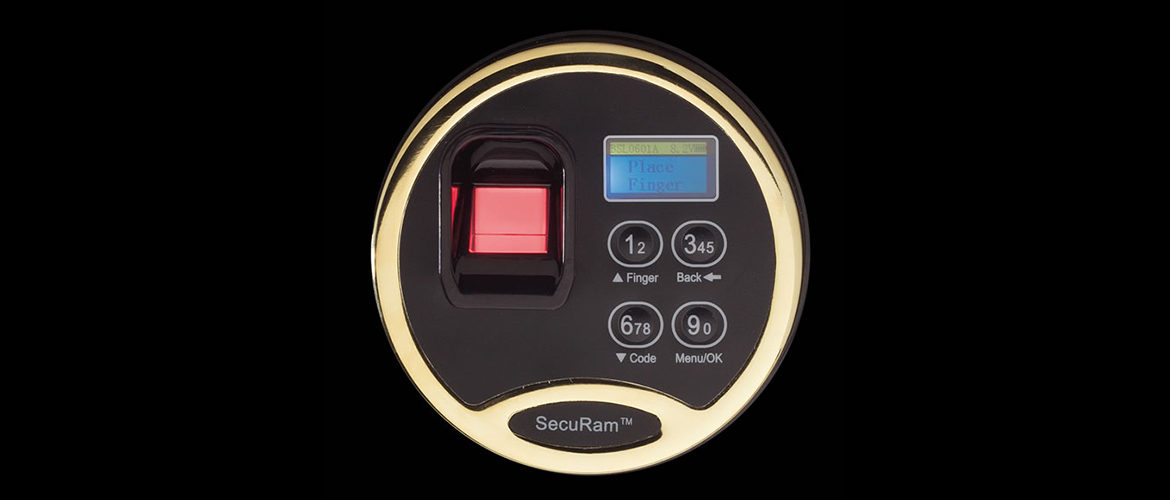 Collectors of fine wristwatches are a devoted group. Serious collectors' willingness to pay a premium for quality is legendary. They live for rare references, new-old-stock treasure troves, unretouched dials, and early-run serial numbers. Many watch collectors become self-taught authorities in their fields of passion. They will search for years to obtain coveted references of rarity and distinction.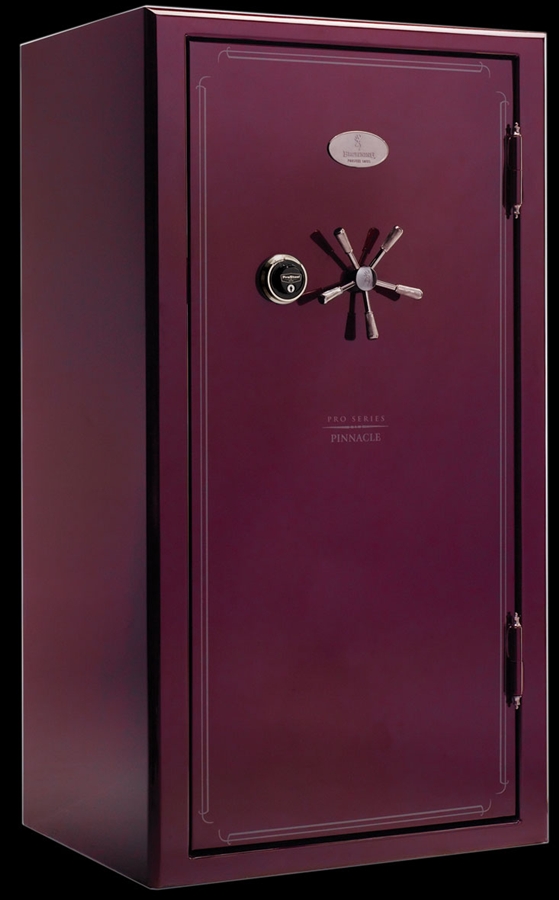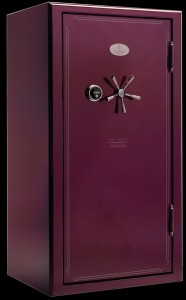 Naturally, most collectors create epic road maps of their future acquisitions; ask a true believer about his "wish list," and be prepared to stay for a while…
Nevertheless, when asked what security precautions they have taken to protect their investments, many hardcore watch mavens respond with a blank stare and a tied tongue. Inchoate musings about homeowner's insurance and unutilized safety deposit boxes typically trail off to silence as the collector realizes the full extent of his exposure.
Prestige watches embody substantial value, and value entails risk. The terrible trifecta of accidental destruction, theft, and loss hovers like a specter in the mind of every collector. When security concerns begin to impede one's enjoyment, a gun safe offers peace of mind.
Gun safes are the ideal option for watch collectors who need to secure their valuables against all manner of mayhem. In less circumlocutory terms, this means YOU.
Why choose a gun safe? The answer is that gun safes provide a hand-in-glove match for the needs of luxury wristwatch owners. Watches, firearms, and ammunition share many common vulnerabilities; all can be exceedingly valuable; all are highly portable when not secured; all are mechanical devices with similarly delicate handling requirements; all are highly vulnerable to moisture and extreme heat; the theft of any of the three is a disaster for the owner.
Browning is a legendary name that stands among the best in the industry, and its gun safes embody the same commitment to quality as its firearms. If Browning is the Cadillac of gun safe constructors, then its Pinnacle 63 is the armored Escalade of the lineup.
The Pinnacle 63 offers watch owners a veritable citadel anchored by almost 2,000lbs of weight. When paired with a home alarm, this behemoth ensures that most thieves will find themselves besieged by hernias and cops before they can budge Browning's flagship.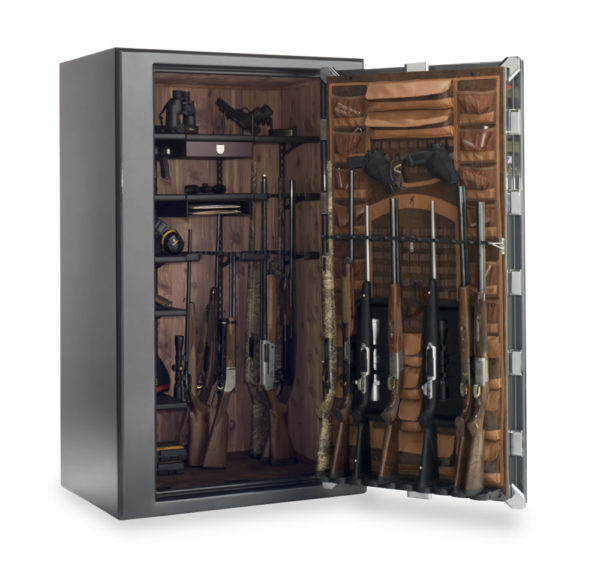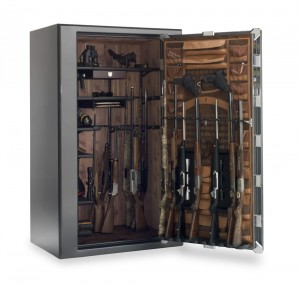 More than a heavy locker, the heat-insulated Pinnacle boasts an industry-best 1200-degree fire resistance that persists for up to 150 minutes while completely engulfed.  More than an insurance policy against fire, the 63's weight and airtight seals shield contents from water damage while the fire authorities saturate a flaming residence. By the same token, the Pinnacle offers an excellent in-home safeguard against violent storms such as tornadoes and hurricanes.
In practical terms, the Pinnacle 63 is six feet tall and almost five feet wide. It offers sufficient storage space to satisfy the needs of all but the most prolific collectors. Browning claims that the 63 cubic foot interior is suitable for storing up to 59 guns, so there is abundant room for wristwatches, accessories, and any other jewelry, valuable documents, or hard currency that a collector may need to protect.
Like an Escalade, the hulking Pinnacle offers luxury in spades.
The safe's storage chamber is lined with hand-finished cedar and durable synthetic leather. Dividers and reconfigurable shelves facilitate easy access to wristwatches and offer plenty of room for watch winders, manufacturer boxes, and documents. Browning offers a choice of three locking mechanisms: mechanical combination, electronic keypad, and a bio-metric fingerprint scanner that can recognize up to 30 individuals.
Exterior finish options include rich Black Cherry, Gloss Black, Hunter Green Metallic, Charcoal Metallic, Titanium, Sand Metallic, "Steel Dawn" Two-Tone, and Ivory color treatments. Gold, chrome, and black chrome trim options allow further tailoring of the aesthetic to suit domestic surroundings and personal tastes.
The Pinnacle 63 is classed as an Underwriters Laboratory-rated "Residential Security Container." This means that it will stop prowling kids, "grab and go" intruders, and burglars equipped with light tools. While it won't stop a Thomas Crown-style cabal, the Pinnacle offers more than enough resilience to deter the most common practitioners of larceny.
However, it is important to note that the Pinnacle 63's fire resistance is ensured by a degree of insulation not found in most heavy-duty safes and security vessels. When the combined threat of fires, violent storms, common larceny, and flooding are weighed against the likelihood of a professional heist, the Pinnacle comes off as a better investment than a conventional vault.
The Browning Pinnacle 63 carries a factory MSRP of $8,999.00, but online retailers offer the model with discounts that range from ten to twenty percent.
Creating a collection is a matter of deeply personal preferences based on the romance, history, aesthetics, engineering, and personal associations that inspire each collector. Regardless of individual tastes, every luxury wristwatch collector values peace of mind. While watch buyers agonize over the model choices, style options, and functions of their next additions, adding a rock-solid gun safe to house the collection may be the easiest – and wisest – decision a collector ever makes.