Saint Honore Opéra Black Éclair Wristwatch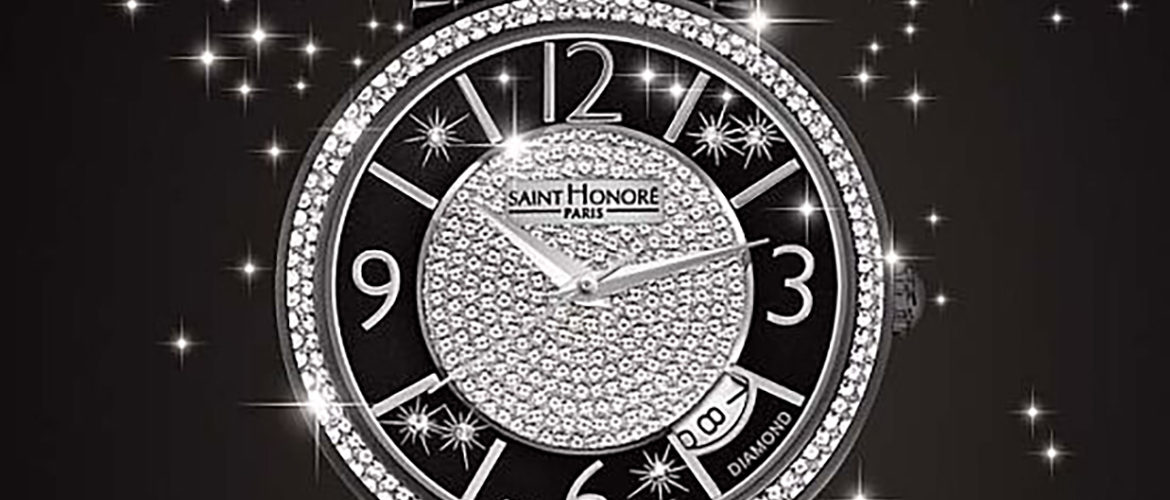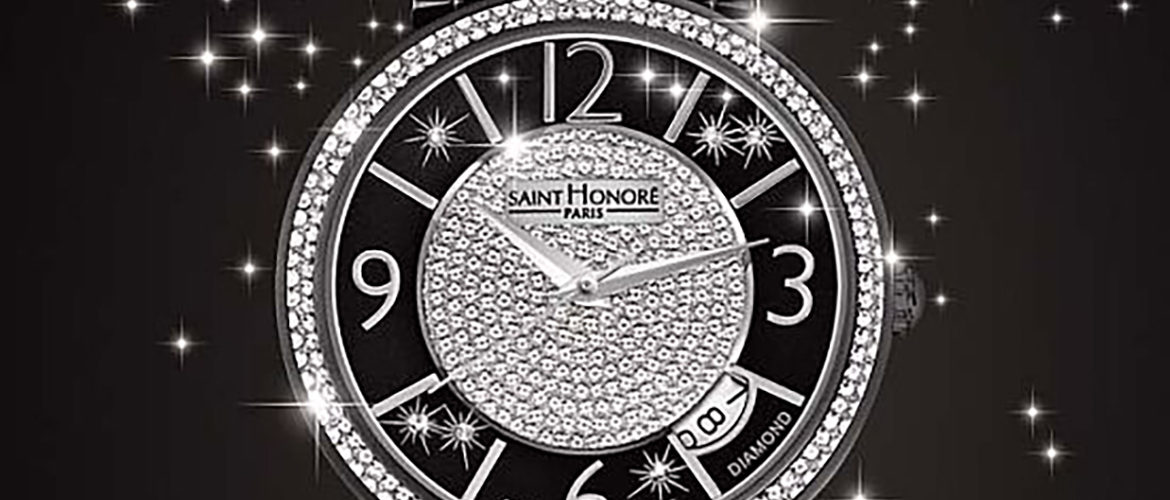 Saint Honore is a French luxury watch company with deep roots in horology. The brand has been creating time pieces since 1885 and is located in Saint Honore, Paris. Few watchmakers receive the honor of having a street named after them. Saint Honore creates a dynamic line of men's and women's luxury wristwatches. Renown for trendy, Parisian style, Saint Honore specializes in creating unforgettable wristwatches.
The latest ladies watch from the brand is the Opéra Black Éclair wristwatch. The Opéra Black Éclair is a new addition to Saint Honore's very successful Opéra line of ladies watches. The watch features a black color scheme accented with sparkling diamonds. It is dubbed the Éclair because it features a new technique developed by the Saint Honore watchmakers called the Éclair Effect. What it does is provide the look of pavé diamonds at a very low cost. This technique makes luxury wristwatches affordable for all women to enjoy. The Opéra Black Éclair has a bezel ring of diamonds followed by a black dial with silver hour numerals. Glimmering diamond accents are scattered across the dial. A uniquely curved date window rests where the 5 o'clock numeral would be. The inner most part of this dial is covered in diamonds and has the silver hour, minute, and seconds hands. A black satin strap adds an extra feminine touch to the Opéra Black Éclair. A high-quality Swiss made quartz movement powers this piece.
Saint Honore's Opéra Black Éclair wristwatch is expected to be extremely successful. Pricing is in the low-luxury range thanks to the Éclair Effect. This piece is an ideal dress watch suitable for women seeking a trendy watch that truly demands attention.