Seiko SBDC007 – "The Shogun"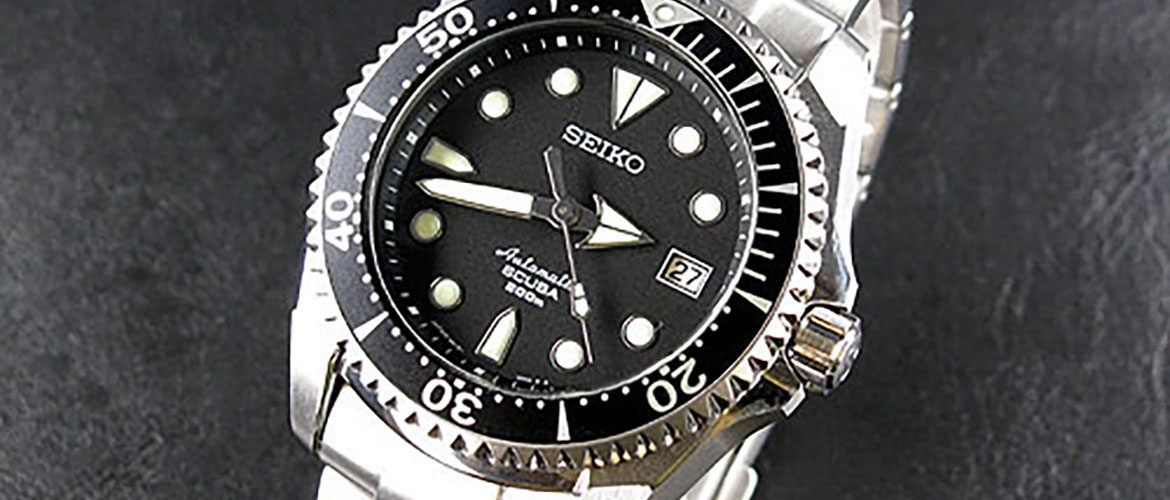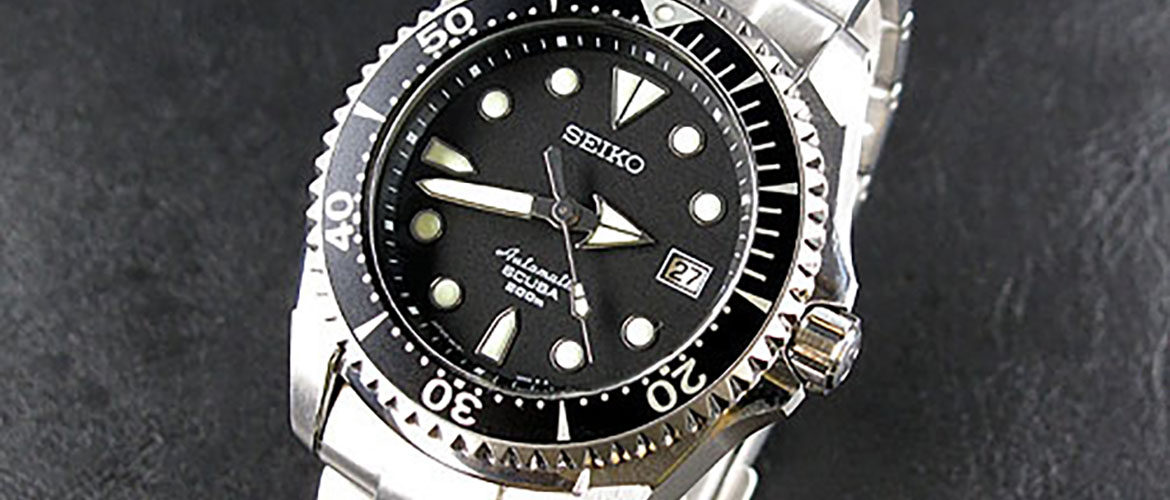 While Switzerland is still synonymous with watches, Japanese brand Seiko produces undeniably excellent watches. It's not unusual to find blogs and message board posts extolling the virtues of one Seiko spring drive watch or another. For example, there was recently a long and detailed post on Monochrome expressing one watch owner's love for the Shogun, an excellent Seiko dive watch.
There are reasons why this guy loves this watch so much. For one, it has a movement with a spring drive. The spring drive is one of the best movements out there. It's astoundingly accurate, and while it is found in Seiko's best and most expensive watches, it is also in some more affordable and less fancy models, such as the Shogun. You don't see a whole lot of these watches, because Seiko only sells them in Japan.
The case of this watch is made of a special kind of hardened titanium that the brand refers to as Dia-Shield, which is probably why it costs a bit more than some of the similar models. It makes the watch harder to scratch or damage, and it looks great. The bezel has deep grooves to make it easier to grip. The dial is simple and clean, with fat luminous dots marking most of the hours, thin arrows for six and nine o'clock, and a wide arrow at twelve o'clock that's split down the middle. The minute hand is shaped like a thick pencil, and the hour hand is a huge arrowhead. The smooth-traveling second hand has a small luminous square topped by a pentagon on its tip.
In all of that discussion, the writer at Monochrome found very few things to complain about. He didn't like the clasp, and he thought the packaging it came in was unattractive. Other than that, he simply praises the watch and the brand itself. He even says that since he bought the Shogun, he doesn't wear any of his other watches.
Even if you aren't a fan of dive watches, the Shogun is a good-looking, high-quality watch that merits a little more interest in Seiko. If you haven't experienced these Japanese masterpieces yet, it might be time for you to check them out.