X Giugiaro 30th Anniversary Spirit Smart Watch from Seiko Watches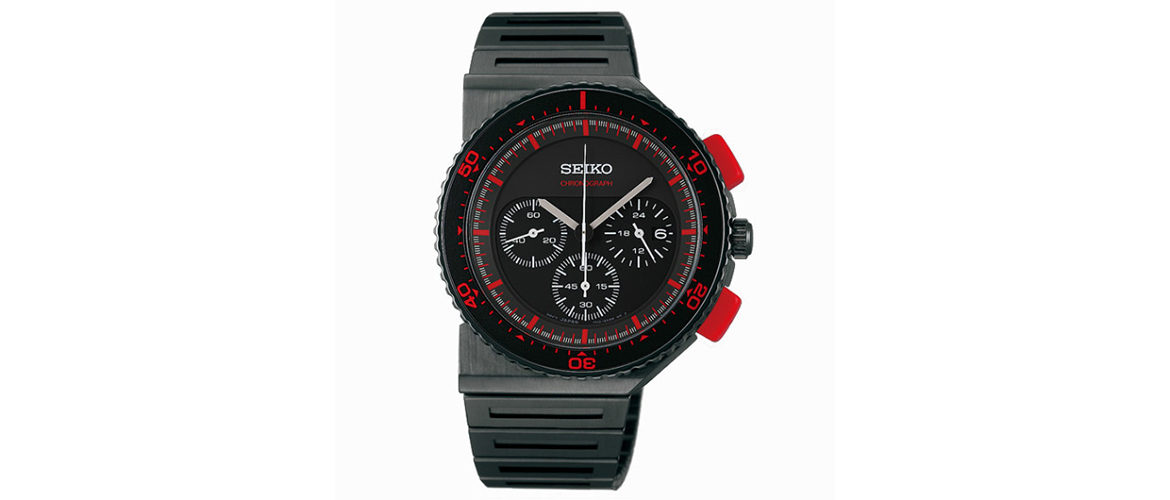 Seiko watches focus more on aesthetics in their new timepiece
Seiko Watches have been coming out with interesting creations for a few decades now. Three decades back from now, they started their collaboration with Giorgetto Giugiaro, the well regarded Italian designer. The result of this collaboration was some notable watches that arrived on to the market around the year 1985. Now, Seiko Watches is bringing those models back for their ardent customers. The Seiko 7A28 6000 is the very first one among them. It is highly likely that the watchmaker would bring more watches from those years back in to the market.
What is the most notable feature of Seiko Watches made in collaboration with Giugiaro? He based his watches on automobiles that attracted him. The Seiko Watches he created were noted for the design aesthetics followed in the 80s. In fact, two of these creations were a part of the movie 'Aliens' and thus gained a lot of fame.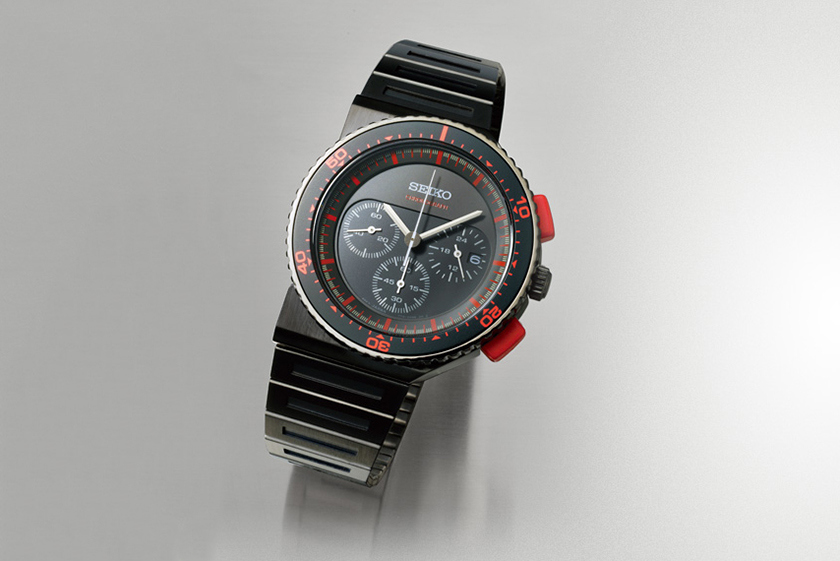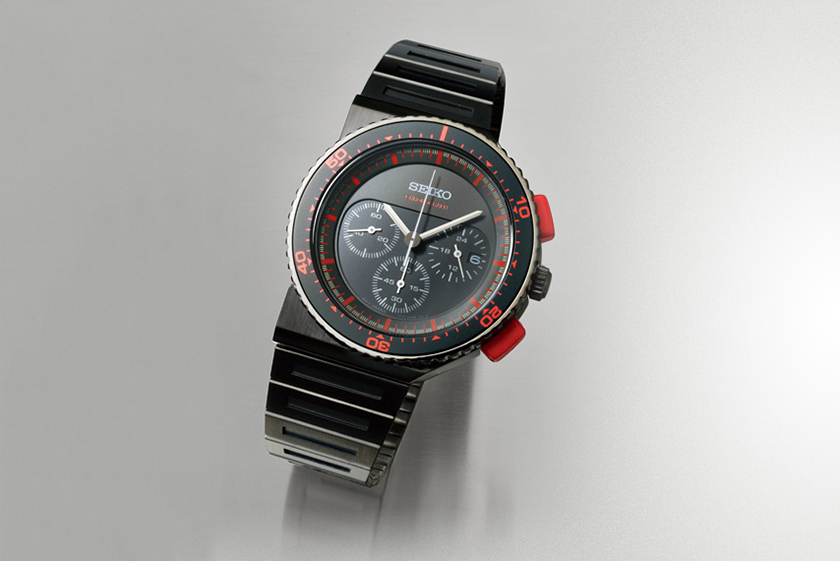 Seiko watches listened to their customers pleas and produced this nostalgic work of art
This year, on the 30th year of their collaboration with Giugiaro, Seiko Watches reworked a watch that was originally used in 'Alien'. Six pieces of the 7A28 6000 would be available in the Japanese market. In addition to this, they are coming out with some different color shades of the original watches that were launched in the 80s. The black and red model with the reference number SCED003 would be the most notable one among them. They are going to limit the number of this model to 500 pieces. Seiko is making some slight changes on the dimensions and certain other aspects. In fact, those of you who have seen the originals may prefer them over the reworked models. Then, it is next to impossible to locate one of the original pieces of this watch.
Seiko Watches created the reworked models with a 40.8 mm X 11 mm in size. The available choice for material are brushed steel or IP black. Both of them come with matching bracelets.
You're going to have to travel a long way to get your hands on one of these Seiko watches
Where can you purchase these Seiko Watches? They are available only in Japan. Yes, you read it correct! They are available only in that country. If you venture out looking for them, you will find that some models are already sold out. Then, that is quite natural about a watch that is associated with a cult movie from the 80s.
At a price range of $300 to $350, these products from Seiko Watches are a great deal for the money spent. You can select from the available color combinations of black and yellow, black and red, black and green, black and blue, steel and black & black and orange.