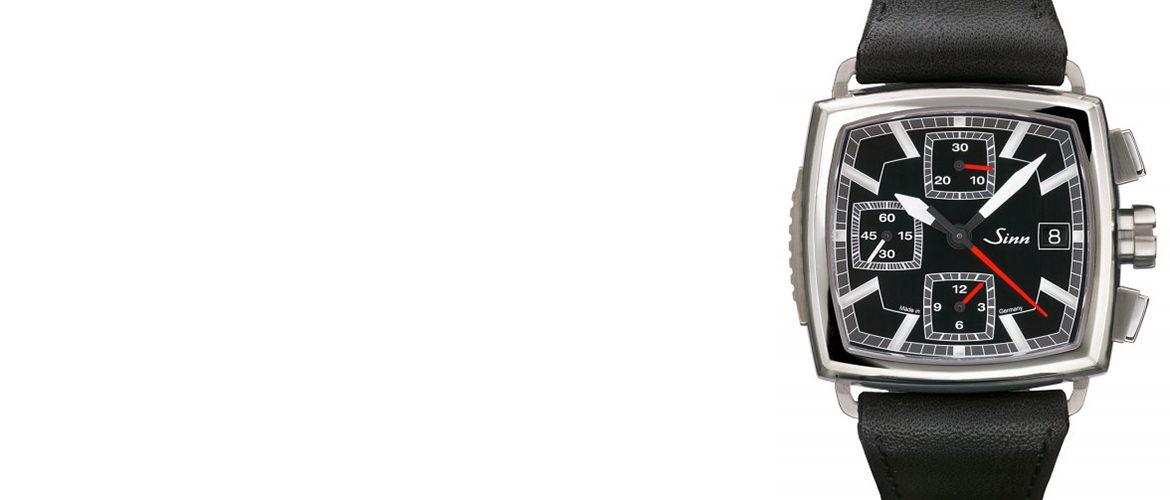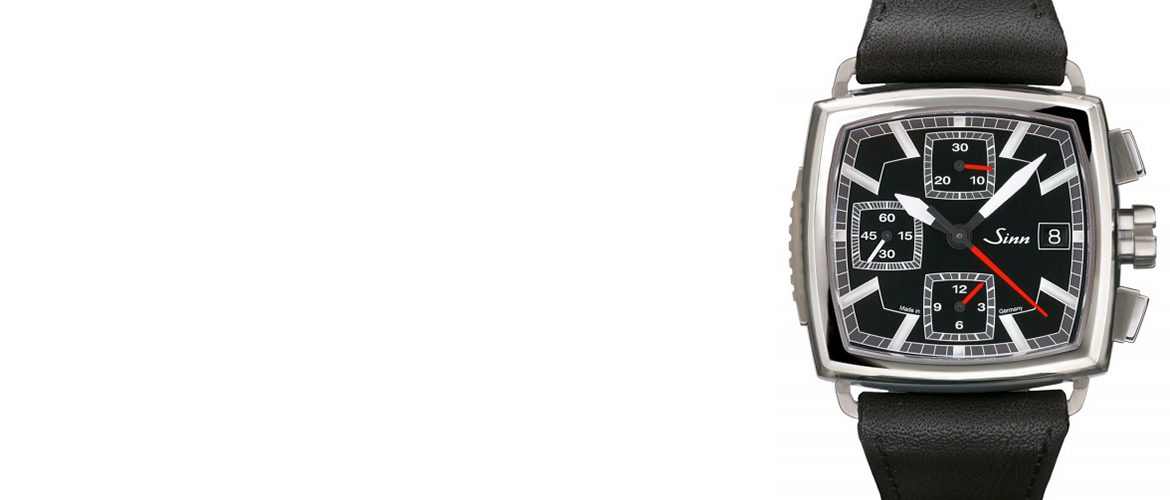 This beautiful German watch is in fact a very sporty looking chronograph that uses the new implemented TEGIMENT technology.
This timepiece is only limited to a shy 150 pieces meaning that it's very exclusive. SUG or Saxon watches Gmbh Glashutte produces most of its sophisticated technologies for the house.
The brand is best known for designing and crafting professional and elegant timepieces.
The case of this elegant piece of art has 38.2mm of width. Its bezel is perfectly polished and looks amazingly shiny.
As you can see, the dial is perfectly made and very symmetrical, giving it a feel of retro yet futuristic look at the same time.
The brand launched an Audi version in 2005. The difference can't be noticed that easily because it had slight changes.
The white hands of this watch match the hour markers making it very stylish.
Sinn implemented on this watch a very nice technique to adjust the bracelet in a reasonable range of 3 x 0.8 mm from each side. The incredible technique greatly increases the bearer's comfort a whole lot because the length of the strap can be adjusted to the desired size, plus it has an incredible amount of flexibility.
As we mentioned before, this watch is privileged with a TEGIMENT technology that provides this great timepiece with a hardened surface and scratch resistant surface.
The TEGIMENT technology allows the watch to be resistant to temperatures from – 40 degrees Celsius to +80 degrees Celsius.
The movement of this incredible watch is an ETA Valjoux 7750 which is an automatic winding, along with 25 ruby jewels. It is also shockproof and anti-magnetic certified.
This timepiece is water resistant up to 100 meters.
In conclusion we can say with confidence that this is not an ordinary German watch. It is definitely something of quality and provides a lot of comfort.
The price of this model is 2,800 Euros.