Sotheby's Auction in London: Triumph of Monet and Schiele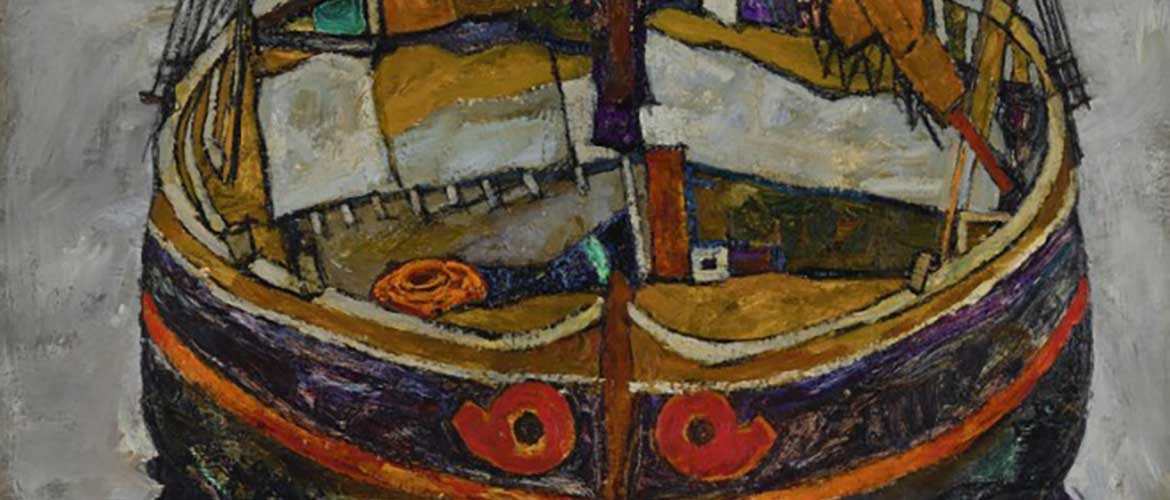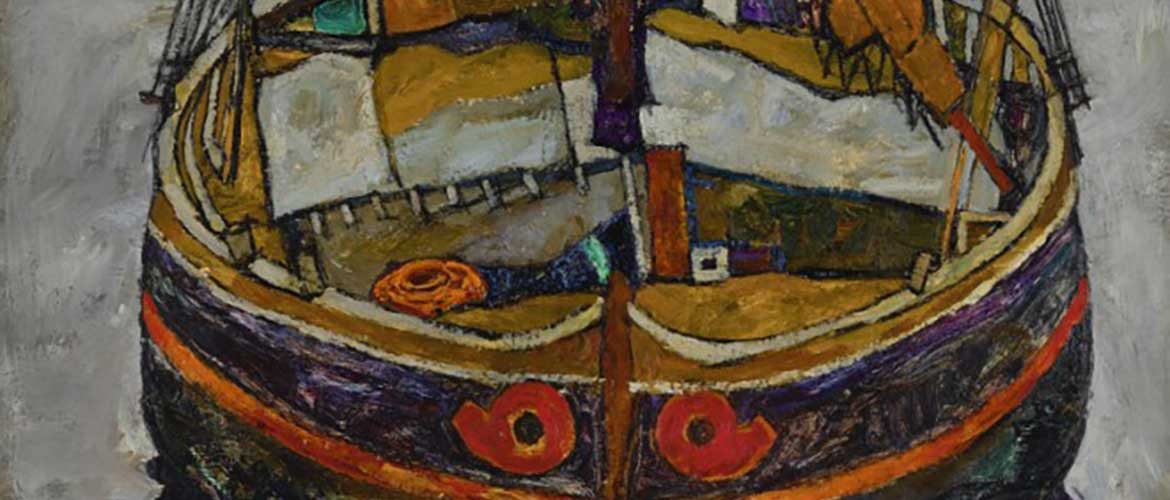 Sotheby's evening sale of vivid artworks by impressionists, modernists, and surrealists took place in the UK capital on February 26 and brought a total of 87.7 million pounds (115.3 million dollars). The most expensive paintings of the Sotheby's auction in London was the Venetian landscape by Claude Monet and the art piece by Egon Schiele of uncharacteristic (for him) format.
The founding father of Impressionism, Claude Monet, is much known for his series featuring haystacks, poplars, The Rouen Cathedral, and water lilies. In each cycle, the artist repeatedly portrayed the same object in changing light and weather. The highlight of the last evening sale was his late view of the Doge's Palace in Venice, written in 1908 and for more than 90 years kept in a private collection of one family. Most of Monet's Venetian landscape paintings are in fine art museum collections, and this masterpiece – although not the most exciting of them – was previously estimated at 20-30 million pounds. As a result, the anonymous winner of the Sotheby's auction in London from Japan purchased it for 27.5 million pounds (36.2 million dollars).
A square impressionist painting titled "Fishing boat in Trieste" created by Egon Schiele will go to Asia – or rather, to a Chinese-speaking region. This artwork, written in oil and pencil on canvas in 1912, was previously estimated at 6-8 million pounds, yet, it was sold for 10.7 million pounds (14.2 million dollars).
Besides that, at a recent Sotheby's auction in London, the buyers from Japan purchased the art pieces by Alberto Giacometti, Marc Chagall, and Vasily Kandinsky, and a collector from Taiwan became the owner of a romantic landscape painting by Camille Pissarro with the image of a girl in a flower garden. A Russian admirer of Oskar Schlemmer's work bought the artwork by the German artist titled "Group at Table" for 2.5 million pounds (3.4 million dollars). Irina Stepanova, managing director of Sotheby's Russian Art Department, made bets on the phone on behalf of the anonymous buyer.
In the section of the sale of vibrant artworks by surrealists, dominant figure was to be Rene Magritte with his similar to the two-faced Janus composition of the heads of the artist's wife Georgette and an American Indian. The painting, previously estimated at 3.5-4.5 million pounds, was sold to an American collector for 5.3 million pounds (7 million dollars).
However, the star of the evening Sotheby's auction in London was "Atrata" (1929) by Francis Picabia – puzzling picture of a series of slides, which the artist created in the 1920s and 1930s. He made this masterpiece of several transparencies with images, mostly of attractive women with an imploring look. The final price of the unique art piece was twice the estimate and amounted to 3.7 million pounds (4.9 million dollars).