Sotheby's Auction Results: Triumph of Female Artists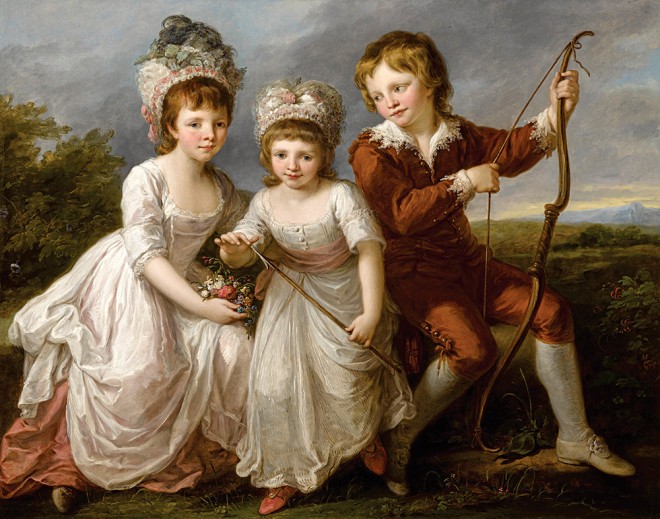 The central theme of Sotheby's auction of classical art held in New York, which in total brought the auction house $99.8 million, was a selection of art works of female artists. A small exhibition titled "The Triumph of a Woman" was launched in the framework of pre-auction exhibition in the halls of the New York headquarters of Sotheby's Auction House. The masterpieces presented to the attention of collectors included paintings, drawings, and sculptures by artists of XVI-XIX centuries, in particular, Élisabeth Louise Vigée Le Brun, Fede Galizia, Elizabeth Gardner Bouguereau, Artemisia Gentileschi, Angelica Kauffman, and others.
Lately, art researchers have been taking a deep interest in the subject of female artists who are gradually becoming famous due to the achievements of feminism and the general popularity of gender studies in all areas of knowledge. Academic interest is almost always reflected in the art market – obviously, this is what Sotheby's Auction House specialists relied on, and they did not lose. During the evening and afternoon auctions of old masters, as well as auction art of the XIX century, held in the period from January 30 to February 1, seven price records for women-painters were set – a real triumph of female artists.
The most expensive art work was the painting titled "Portrait of Muhammad Dervish Khan," written in 1788 by a French painter Élisabeth Vigée Le Brun. The masterpiece of the famous secular portraitist and favorite artist of Marie-Antoinette was sold for 7.2 million dollars. The price of a rare still life with fruit created by Fede Galizia, Italian female artist of the early XVII century, was also impressive – $2.4 million. Lively auction for a children's portrait (presumably depicting the three offspring of the aristocratic Spencer family) painted by another talented woman, German artist Angelica Kaufman, almost reached the mark of $1 million, yet the final price was 915 thousand dollars. Other records were set on the art works of the XIX century artists – American female artist Elizabeth Gardner Bouguereau ($591,000) and representatives of French realism Virginie Demont-Breton ($543,000), as well as Italian artist of the XVIII century Giulia Lama ($495,000). Recent Sotheby's auction results have shown the triumph of female artists of the latest centuries.
The marketing campaign for a series of Sotheby's auctions not only attracted attention to the phenomenon of women's art but also reminded the collectors and dealers of a few forgotten names, such as Gilbo or Gardner Bouguereau. Other names from this thematic collection, on the contrary, were well known before. Thus, still-life paintings by Fede Galizia have been successfully sold for millions of dollars at Sotheby's auction before. Here we can recall another artist from the galaxy of the old masters – incredibly popular in the art market Artemisia Gentileschi, whose famous "Judith and Holofernes" is stored in the National Museum of Capodimonte in Naples. This time, Sotheby's Auction House put up her painting "Saint Sebastian Tended By Irene" for auction in New York, which went for rather modest for Gentileschi amount of $615 thousand, while the current record price for the artist is €2.4 million.
As for the female artists in contemporary art, their masterpieces, fortunately, are sold for millions during the lifetime of the authors. For instance, the painting by Jenny Saville – a contemporary British painter, the most expensive artist among living painters – was sold at Sotheby's auction in October last year for $12.5 million. An absolute record in this segment is $44.4 million for a painting by Georgia O'Keeffe dated 1932, which was sold in 2014.