Sotheby's Exhibits Russian Artists' Works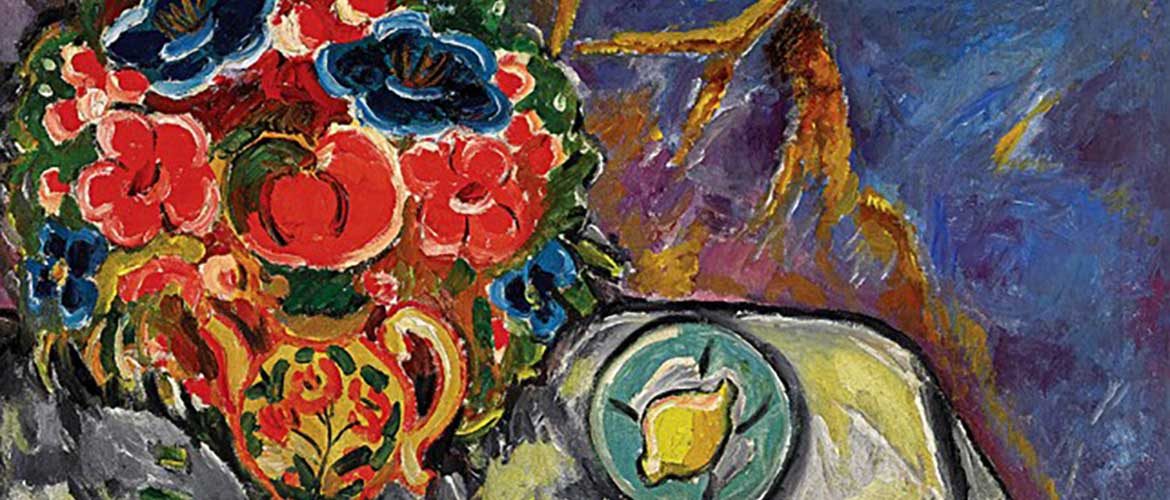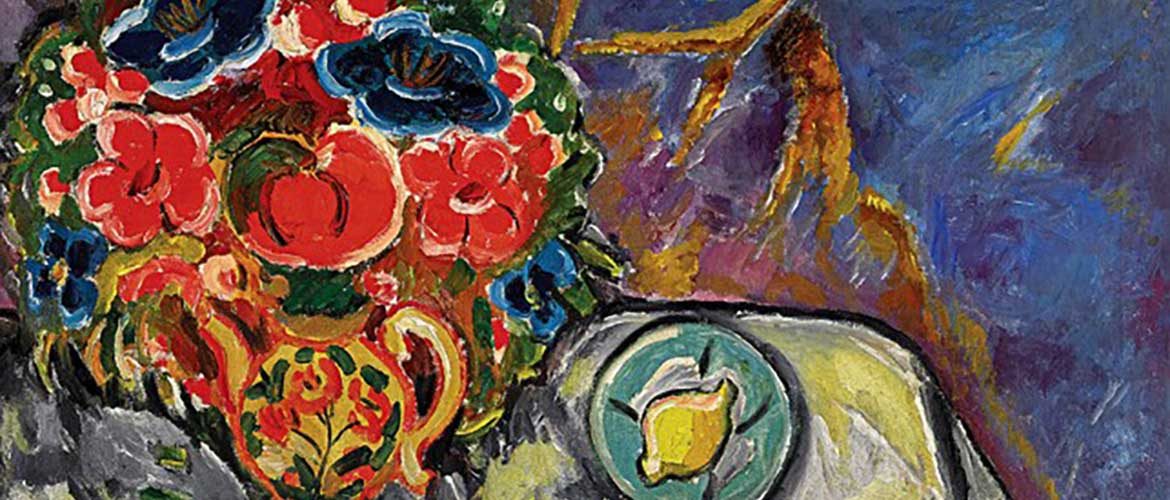 Sotheby's exhibits two dozen artworks in the Ruin Wing of the Schusev Museum of Architecture. These are paintings (including one sanguine drawing) from three Sotheby's auctions to be held in New York and London within the next three months.
Most paintings were introduced during Sotheby's Russian Art sales. According to the General Director of Sotheby's Russia & CIS, these artworks showed the best result in the last five years – the turnover of the Russian Department was $29 million. The most spectacular and expensive art piece is a still-life painting by Mikhail Larionov painted around 1914. According to the label on the back of the canvas, when Mikhail Larionov and Natalia Goncharova left Russia for Europe, this artwork (along with many others) remained in a workshop in Trekhprudny Lane in Moscow. In 1918 and 1919, some of the art pieces by both artists were bought by the local Department of Fine Arts of the People's Commissariat of Education. The architect and restorer Nikolai Vinogradov kept the rest of the paintings, including Larionov's still life. Only in 1927, with Vinogradov's assistance, Russian artists who lived in Paris were able to get their artworks back. This bright still-life painting was estimated at £1-1.5 million.
"Portrait of Count Aleksey Pavlovich Ignatiev" (1902), created by Boris Kustodiev when he was an assistant of the famous Russian artist Ilya Repin, will also be presented at the Russian auction in London on June 4. Helping Repin, Kustodiev painted 27 preparatory sketches for the canvas artwork titled "Ceremonial Meeting of the State Council on May 7, 1901." The portrait is valued at £250,000-350,000.
The upcoming Sotheby's auction will also feature paintings by Ivan Shishkin, Ivan Aivazovsky and Nikolai Feshin. Other art pieces interesting from a historical point of view are the images of children of the Russian writer and historian Nikolay Karamzin, created by Pimen Orlov in 1839. The second half of the XX century is represented by a colorful still life by Vladimir Weisberg – "The Loaves, Apples on a Red Tablecloth" (1949), estimated at £80,000-120,000. It is accompanied by a mystical hierature by Mikhail Shvartsman.
However, the most remarkable and investment-attractive artworks by Russian artists are included in Sotheby's evening sale of Impressionist and Modern Art, which will be held on May 15 in New York. It is "Two Peasant Women" (c. 1918) by one of the Russian avant-garde artists Kazimir Malevich, valued at $0.8-1.2 million. Another fascinating art piece is Marc Chagall's "Blue Landscape," depicting a silhouette of Notre-Dame Cathedral (estimate – $1.2-1.8 million).
Interestingly, in the past years, there were many exhibitions of Russian artists in New York. Thus, in 2017, an exposition of paintings by Mikhail Zvyagin was held at the Manhattan Museum of Art.
Meanwhile, the exhibition in Moscow displays two paintings from the Old Masters Evening sale, which will be held on July 3 in London. One of them is a late landscape by William Turner titled "Walton Bridges" estimated at £4-6 million. Another one is the painting by Pieter Brueghel the Younger "Winter Landscape with a Trap for Birds." The latter represents the most popular composition created by the great Brueghel family. Interestingly, Pieter Brueghel the Younger painted 127 versions of his father's artwork, but only four of them feature some changes. One of these four versions – valued at £1.5-2 million – will be sold at Sotheby's.
The exhibition in Moscow is open to the public from April 24 to April 26.