Manuals for Luxury Watches – Special Video Channel from Omega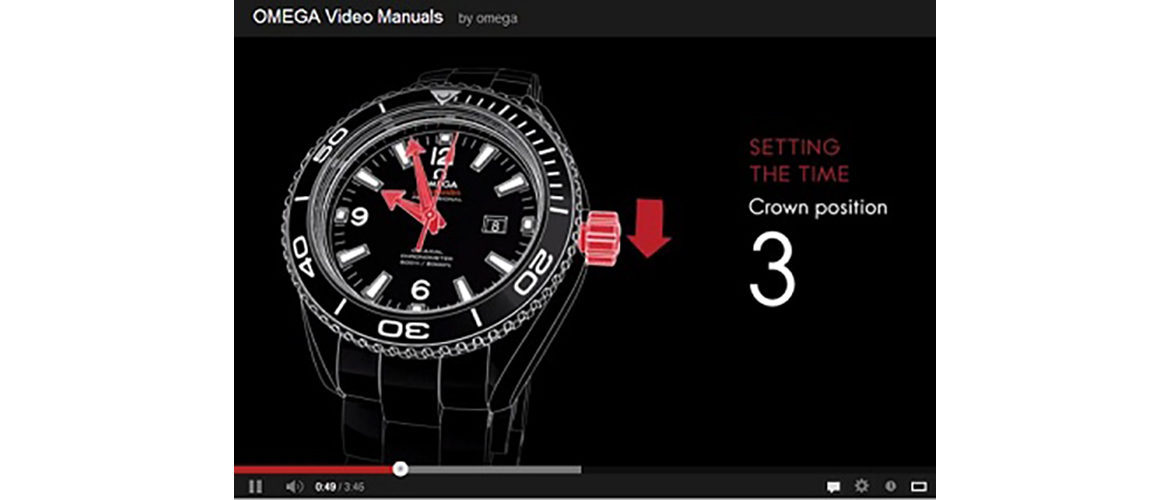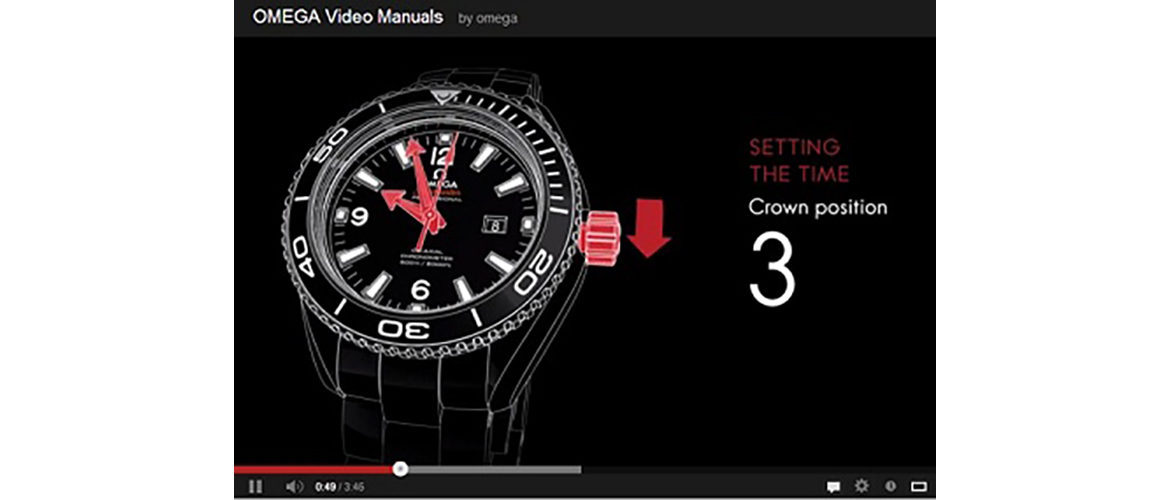 This is quite a double standard situation. On one hand any modern user of some technological device had long been accustomed to read manual book of this device. E.g. many smart-phones or communicators come with something like a real fat book within their package and, at least in some cases, these books are really worth to be read.
 Whenever such a need may occur there is just a "common place" – any device should have its manual. However, on the other hand many users of luxury devices, such as luxury cars, have never had any practical need to read any kind of manuals or, in fact, they just don't get this manual after purchase. There is a grotesque history about the manual for Cadillac or Rolls-Royce car for its owner. It said literally: if have any kind of technical problems just ask your driver to solve them.
 Well, it's true that high status car owner in most cases doesn't drive a car and thus such a wonderful service advice may be understandable. But in case of luxury watch ownership we speak about wrist watch models and it means that their respective owners prefer to keep these luxury watches on their own wrists with 99,99-percent chance.
 Somehow it happens that quite the biggest part of the most luxury wrist watches are provided without any kind of practical manuals. Of course, humans use time mechanisms and wrist watches for decades and centuries and we cannot think that today's wrist watch user experience is something REALLY difficult. Luxury watch model isn't a Nuclear Rocket Control Unit with all those secret passwords, additional buttons, cables and other stuff. It's just a little time piece with (generally) quite a predictable list of functions.
 However and anyway we have all the rights to say – if you sell us some technical device please try to provide us with an appropriate manual.
 It looks now that already formed and stable situation begins to be changed. Some watch brands like Omega launch alternative ways of luxury watch manual provision. Though it looks like a palliative decision – at least it's a decision. In case of the Omega watch brand we speak about special YouTube video-channel with their own Omega watch manuals. It works as a recent addition to their main official stream. You may easily find this YouTube channel by "Omega Video Manuals" search request. By now it contains 25 videos of entire length of 56 minutes. In fact these manuals are clearly aimed for those who have not even basic experience of mechanical watches. If somebody's question goes deeper – there is still no answer. But nothing allows to say that these videos are useless. Many people use their wrist watches just for a very short list of traditional functions. Just usual time count and it's enough. When e.g. they get a wish to use some chronograph function (while on the outdoor running) they may find that they just don't know what button to press. Another example – and this goes from a real retailer practice – people ask what to do when their recently bought watches just stop their work (due to rewinding need) and where the hell they can find a new battery.
 So, Omega has made a great decision to use more functions of Internet, stepping out of their own official site information. Many and many people now are be able to Google for quite visible answers for their numerous (basic) questions and it's really a good luxury watch market event.