My Sui: Stefanie Harer's Jewelry Koi Sushi Collection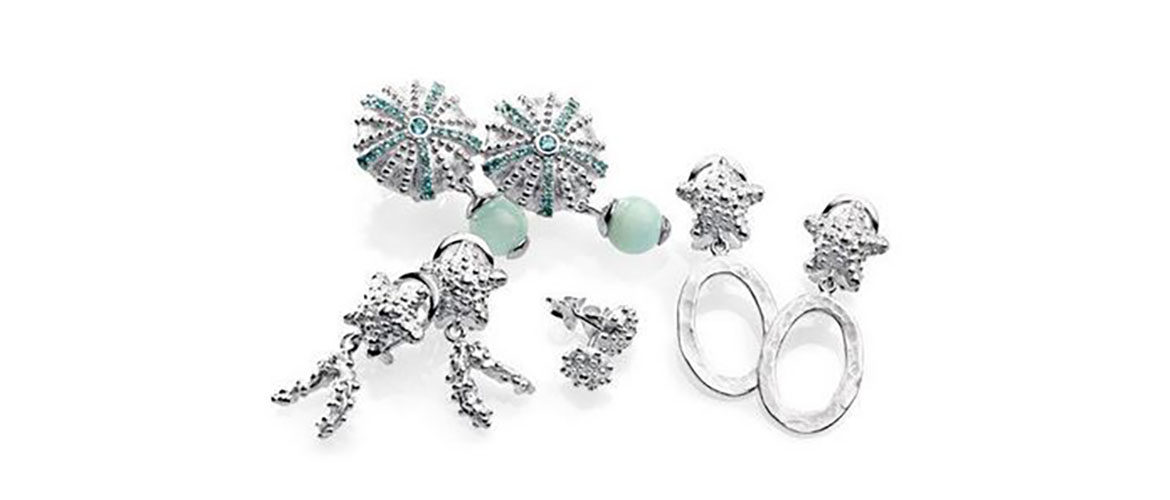 My Sui, the personal jewelry brand of Stefanie Harer, became the culmination of her creative activity as a designer. Harer has already established herself as a dedicated and inventive jewelry designer with romantic creations, but it took some time for her to launch her own brand and start working independently. The resulting child of Stefanie Harer, her own Koi Sushi collection, is unforgettably stylish and very elegant, at the same time containing a variety of posh details crying out about the status of their wearers. Jewelry of Harer is for women with a passion to art encapsulated in jewelry items, for those who like to look unique and to have unique accessories underlining their individuality.
 The core message of Stefanie Harer's collection is that women's individuality is the contribution to femininity and sensuality, which can be accentuated by means of colored gemstones and pearls in delicate artistic combinations. How does Harer manage to add strength and magical natural charm to women's accessories?
The answer may be found in the title of Harer's collection – "Don't miss the catch of the day". Her secret is surely the koi fish – in Chinese mythology, koi stands for strength and determination, wisdom, power, and knowledge. Moreover, koi may even be associated with perseverance and stubbornness, which was pretty well revealed by Harer on the way to her own renounced and memorable jewelry collection.
Though Harer is a fan of sushi, and a determined, sophisticated gourmet falling for tasting sushi in her daily ration, she still did not dare to cut the koi fish to slices, making it a symbol of jewelry art and her inspiration in design instead. The resulting collection of fine jewelry for women impresses with its extraordinary quality, fresh designer solutions, and extensive attention to details.
Materials used by Harer also deserve a bit of attention, since it is rare to find 925 sterling silver and 14k, 18k gold, authentic Tahitian pearls and freshwater pearls, diamonds, and a variety of other precious gemstones of different colors in one work of jewelry art today. The Koi Sushi collection of the Mysui brand made exclusively by Harer surely has much to offer to true jewelry connoisseurs and sophisticated, demanding women wishing to get the most of their jewelry purchases.
The aesthetic of details amplified with the luxury of gold and diamonds, and perfectly encrusted in very detailed jewelry products create the overall unforgettable image of Koi Sushi products. Wearers of these art works should surely feel the radiating atmosphere of joyfulness and fun, love for life, and passion for beauty. The unique color palette Harer introduced into her works, as well as very successful combinations of materials (such as the sparkle of gold combined with diamonds, and synthetic cubic zirconium details' synthesis with rhodium plates of silver) create the unique, exquisite look and memorable impressions of Koi Sushi jewels, and make the Koi Sushi products some of the most demanded jewelry products of our time.