TAG Heuer Kingsman Special Edition Luxury Watch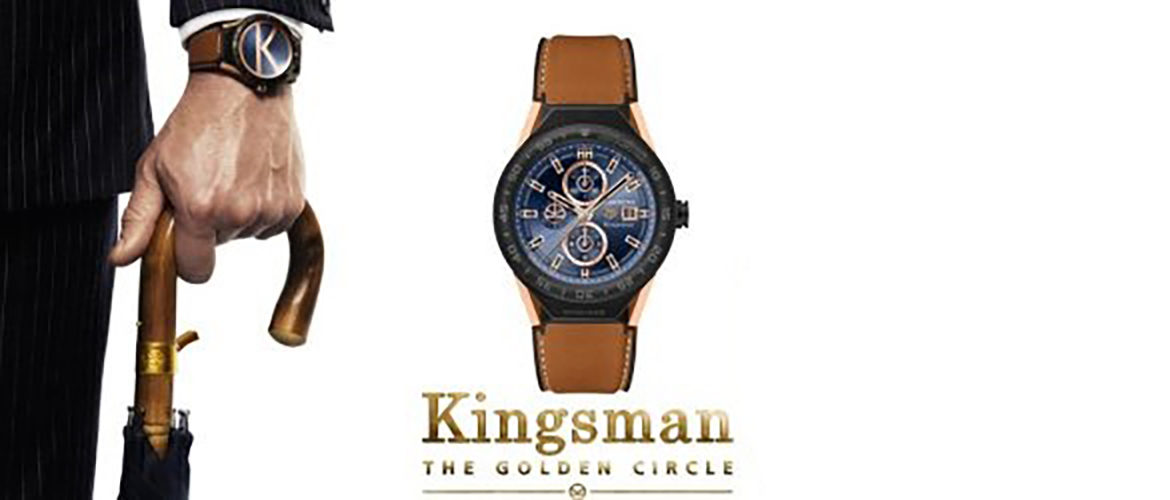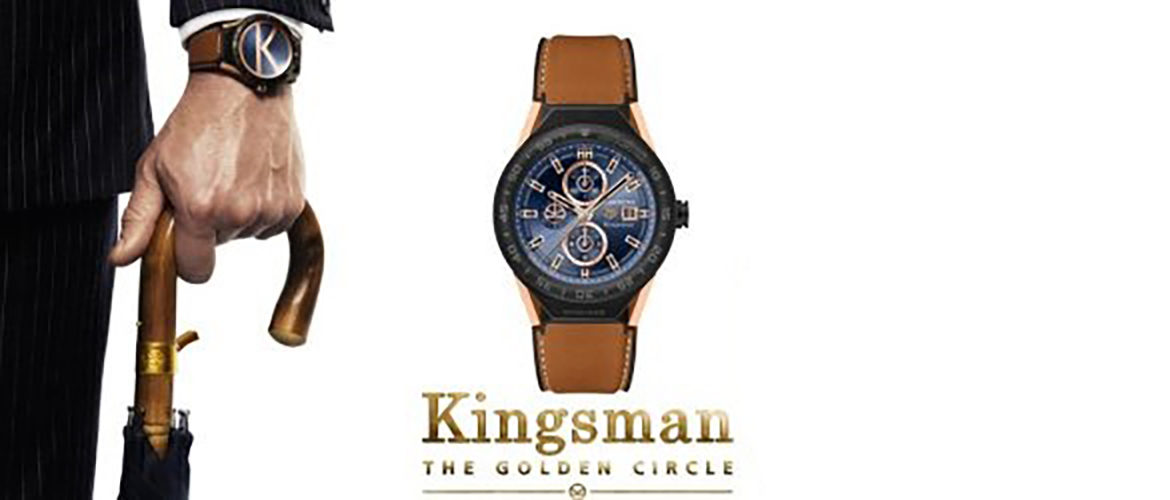 To celebrate the release of Kingsman: The Golden Circle, 20th century Fox and MARV films teamed up with the renowned Swiss luxury watch brand TAG Heuer to create an elegant and connected – just like the agents of Her Majesty's secret service in the film – smartwatch. Worn by Taron Egerton, Colin Firth, and Mark Strong in The Golden Circle, the TAG Heuer Connected Modular 45 Kingsman Special Edition luxury watch is built to withstand grueling stunts, fight scenes, and underwater shots.
Designed in cooperation with the film's director Matthew Vaughn, the Kingsman Special Edition differs from the classic TAG Heuer Connected Modular 45 collection with its special treatment of the dial. Being black in sleeping mode, it is transformed into either gray or midnight blue when in use, depending on the luxury watch model. The Kingsman inverted logo and inscription appear at the 9 and 3 o'clock positions respectively. However, the most exciting thing about this new series of TAG Heuer smart high-end watches for men is that twice per day at 10:10, the dial vibrates displaying the recognizable K-shaped logo. The luxury watch itself comes in a 45mm sandblasted titanium case with a ceramic bezel and 18k rose gold lugs that are also new to the Connected Modular 45 collection. Its back is engraved with the Kingsman logo and inscription. The water resistance of the case is up to 50 meters.
The TAG Heuer Kingsman Special Edition is powered by Android Wear 2.0 operating system manufactured in collaboration with Intel and Google. Thus, representing a perfect combination of Silicon Valley Technology and Swiss fine watchmaking, it provides the wearer with a wide range of useful features, including built-in GPS, gyroscope, accelerometer, microphone, Wi-Fi, and Bluetooth, not to mention that it is compatible with most Android and iOS devices. The Kingsman luxury watch comes with an elegant brown calfskin strap with special print, plus a second rubber-backed orange velvet strap inspired by the Kingsman iconic suit is also available. The watch is supplied in a Kingsman-branded presentation box.
In general, the TAG Heuer Connected Modular 45 Kingsman Special Edition luxury watch is very smart, elegant, and stylish at the same time, with a distinctive English-style Kingsman touch, which makes it a perfect accessory for a modern man. This series of high-end watches can be purchased through the global online retail destination Mr Porter exclusively.