The name of Tata Khachatryan is already well-known to all connoisseurs of performative art and Russian cinematography. The talented Russian actress has an impressive track record of participation in the theatrical plays, musicals, and films. Frequent attendees of the St. Petersburg Theater of Musical Comedy know her very well by the roles in the "Oliver Twist" and "Aladdin" musicals, while TV series fans will easily recognize her in "Doktor Richter" and "Mazhor 3." This fall, Tata Khachatryan is ready to impress the appreciators of her talent in the mono-performance "Shagane. The Secret of the Poet."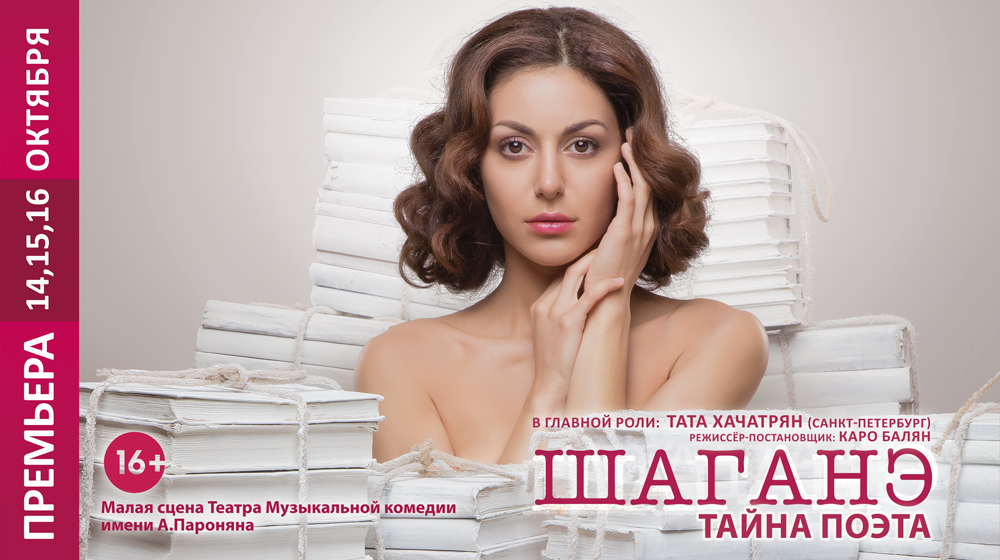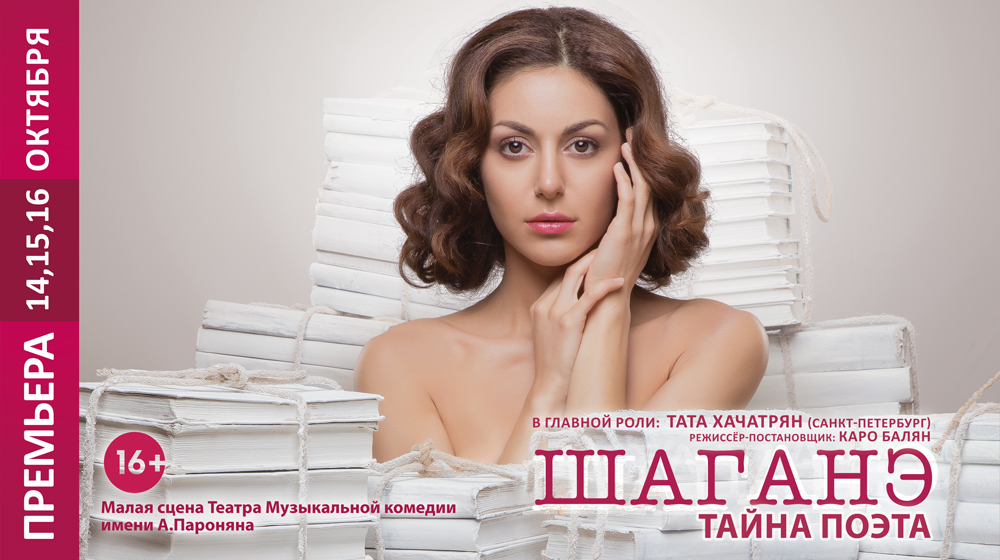 As the play's name suggests, this mono-performance is a new interpretation of Sergey Yesenin's muse image. While Yesenin still remains one of the most scandalous, talented, mysterious, and intriguing poets of his time, the image of Shagane becomes even more intriguing and interesting. The life story of this Oriental beauty who inspired the genius of Russian poetry has remained a mystery to date, though her role in Yesenin's life was pronounced. Shagane's destiny represented a vibrant mix of the turbulent 20s, her struggle for self-expression and identity, as well as the life-changing encounter with the Russian poet. Given such a unique background of Shagane, she still represents a highly symbolic image of an eastern woman living by her dreams, hopes, and aspirations for happiness and freedom.
Tata Khachatryan's talent for touching, sincere enactment has already been praised as the jewel of this mono-performance bringing the Yesenin's heroine to life on stage. The audience is welcome to immerse into the atmosphere of those days, to become part of the scenic events, and to embrace Shagane's world in a unified theatric experience. Shagane's incognito will be revealed.
Those willing to become part of Shagane's history and to see Tata Khachatryan in her new role of a mono-performance actor are welcome to the Small Stage of the Musical Comedy Theater of A. Paronyan in Yerevan, Armenia on October 14-16. The play promises to be interesting not only for Yesenin's fans, but for all connoisseurs of thought-provoking, in-depth theatrical presentations. Khachatryan also debuts as a producer in this performance, which will be staged for three days only, giving a unique opportunity for the few to touch Yesenin's mystery and even try to solve it.