The Biennale First Winner: Jimmy Durham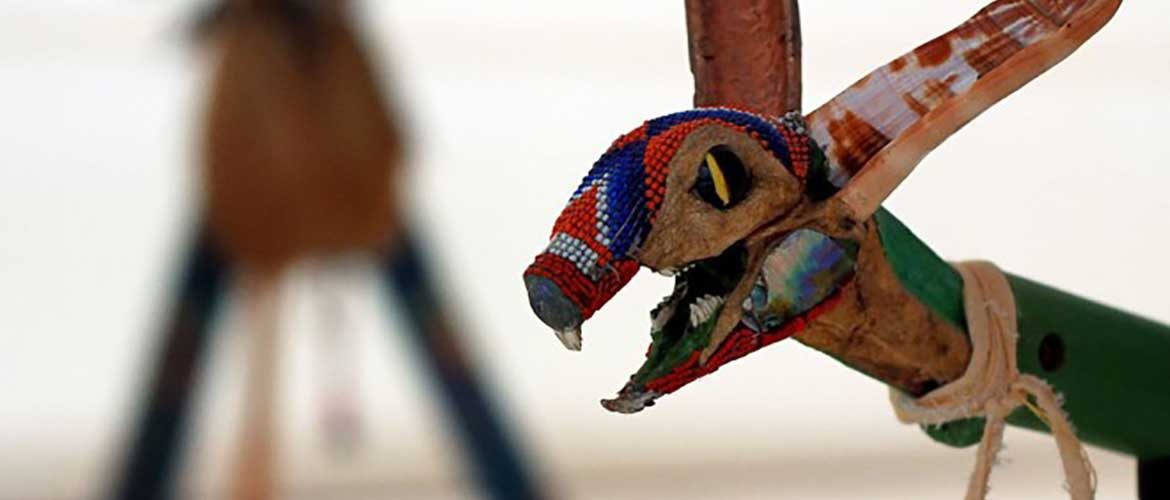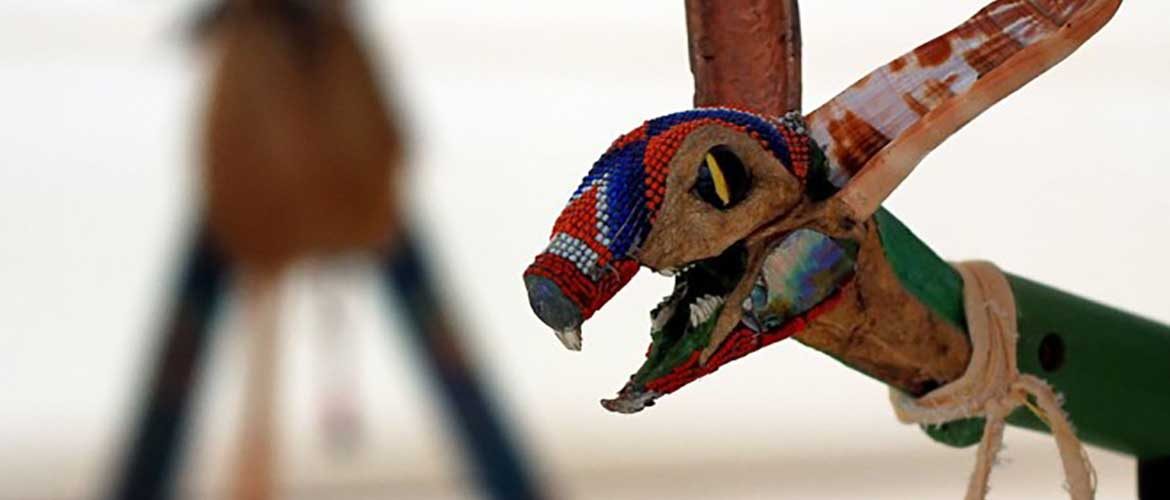 After we shared the most important facts about the Venice Biennale, the event's Board of Directors has chosen this year's Biennale first winner of the honorary "Golden Lion."
The ceremony that will be held on May 11 – the day of its opening to the public – will announce the Biennale first winners of the 58th International Art Exhibition in Venice. One of the main prizes of the show will also be awarded on the first day of the festival. "Golden Lion" goes to Jimmy Durham, the modern American sculptor, writer, and poet.
Although the Venice Biennale 2019 features a realm of talented contemporary artists, such as Billy Gerard Frank, the jury has made their choice towards Durham. The Board of Directors, headed by its president Paolo Baratta, has chosen this year's first winner of the "Golden Lion" for his contribution to the art world. Besides the creation of unique modern sculptures, Durham writes poems and essays. Moreover, in the 1960-1970s the creator was an active participant in social movements for the rights of Africans and Native Americans.
The board has explained why the artist was chosen among other creators of impressive contemporary sculptures. "For half a century, Jimmy Durham was developing new and compelling ways to deal with the political and social forces that have shaped the world we live in. At the same time, he made an outstanding contribution to art, combining incompatible, outlining alternative perspectives. His artworks, like invisible rays of light, reflect the deeply feeling and empathizing nature of the artist and change everyone who comes into contact with them," the curator of the 58th Venice Biennale Ralph Rugoff explains their choice.
Jimmy Durham has repeatedly participated in the international art exhibitions and other major world art projects such as documenta, the Istanbul Biennial and the Whitney Biennial in New York.
In recent years, the artist's mono expositions have been held in numerous art museums around the world, including MAXXI National Museum in Rome, the Royal Museums of Fine Arts of Belgium, The City of Paris Museum of Modern Art, and the Serpentine Gallery in London. In 2017, a number of American museums held artist's retrospective exhibitions, covering his work from the 1970s to the present time.
In 2016, the contemporary sculptor and activist won the "Kaiser Ring" – the award of the international Goslarer Museum competition. The prize was previously awarded to Joseph Beuys, Olafur Eliasson, Max Ernst, and other renowned masters. A year later, in 2017, Durham received the Robert Rauschenberg Prize.