The British Museum Gets Banksy's Artwork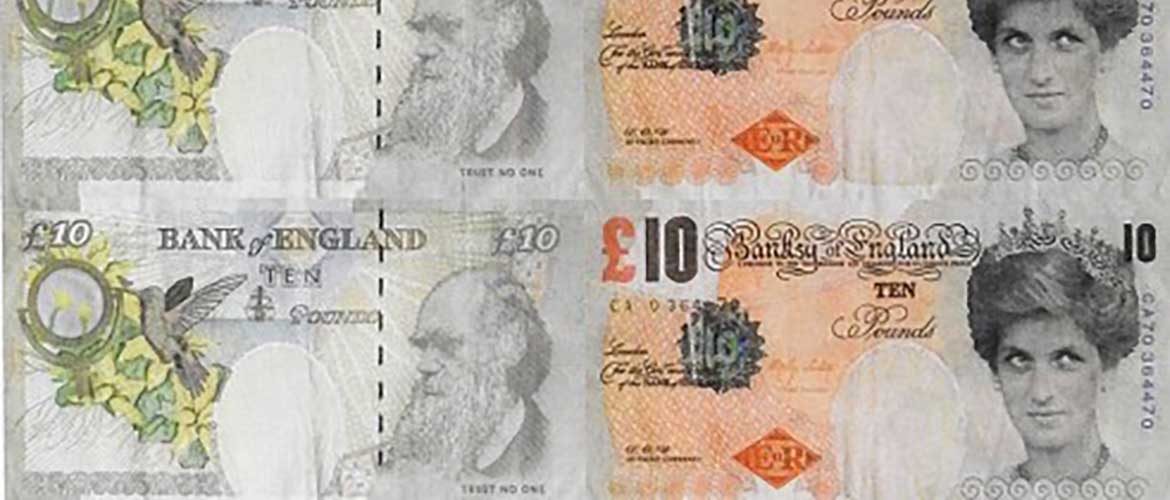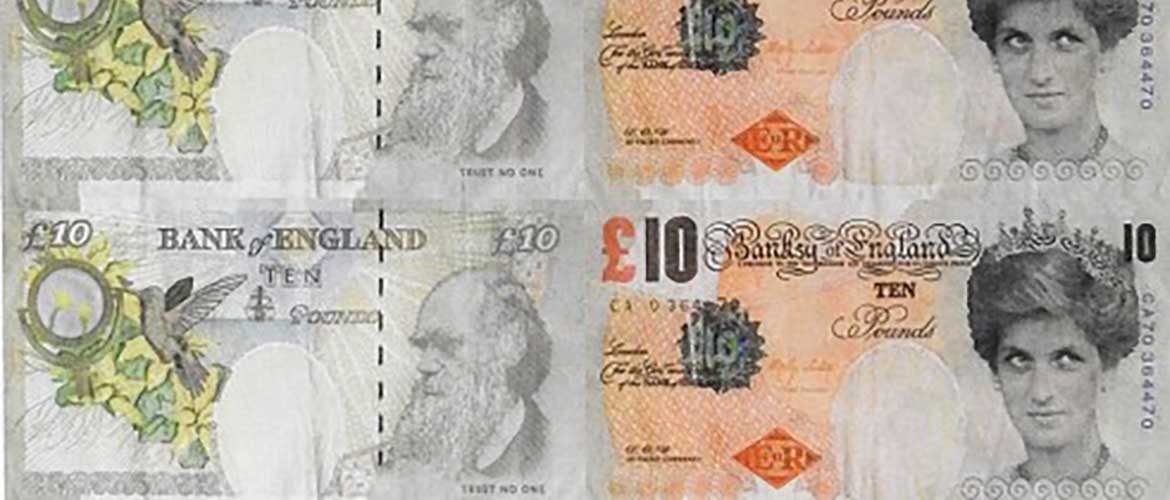 "Di-Faced Tenner" has become the first Banksy's artwork that has officially received the status of a museum exhibit.
The British Museum got its first art piece created by an anonymous street artist. "Di-Faced Tenner" represents a copy of a ten-pound banknote, which depicts the late Princess Diana instead of Queen Elizabeth II, and instead of the usual inscription "Bank of England" there is "Banksy of England" caption.
Banksy's artwork was created in 2004, seven years after the death of the Princess Diana. Initially, the well-known contemporary artist planned to arrange a performance involving "Di-Faced Tenner." The iconic street artist, who carefully hides his real name, announced that he printed 100 thousand copies of the banknote to throw them off the roof of the building. Now Banksy's banknotes are sold on eBay alongside with their reproductions. However, a copy for the art collection of the British Museum was presented on behalf of the Pest Control office, representing the interests of the artist and certifying his works of art.
Interestingly enough, Banksy's artwork was transferred to the Department of Coins and Medals, and not to the Department of Prints and Drawings. Although these ten-pound banknotes, which became the prototype for the Banksy's art piece, were withdrawn from circulation in March 2018, they still can be exchanged for new ones in the Bank of England.
According to the press secretary of the British Museum, it is not planned to exhibit "Di-Faced Tenner" yet. At the same time, Thomas Hockenhull, Project Curator of modern money, included the image of the banknote in the latest issue of the British Museum Magazine.
More than a decade ago, in 2005, Banksy's artwork already appeared in the British Museum. Executed in the best traditions of rock art "Peckham Rock" – a piece of cement depicting the figure of a prehistoric man with a supermarket cart – remained in the Roman Britain hall for about three days before museum workers noticed it. Recently, this art piece was requested from the artist for the exhibition "I Object: Ian Hislop's Search for Dissent."
Today, Banksy is one of the most famous contemporary artists of Great Britain. A daring performance with the destruction of his own piece of art titled "Girl With A Balloon" (2006) worth £1 million in October last year only contributed to the fame of the mysterious author. However, according to Art UK's extensive online database, Banksy's artworks are not listed in the UK's public art collections.