The Haunting Black Paintings by Francisco Goya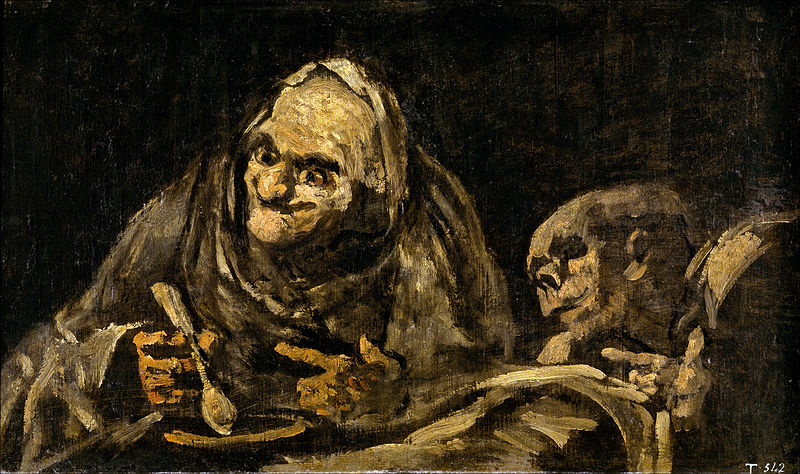 What do you feel when you hear the name Francisco Goya? Resounding fear, motionless terror, the stark realism of a great master, or all together? Are you still sure we are thinking about the same Francisco Goya? One of the most influential artists of his time, Goya is the last Old Master and the first of the moderns. Being the portraitist with a capital P, he is mostly remembered for his portraits, but what if we tell you that there is another, less popular side of the maestro, hidden in the shadow? Today, we will look at the Black Paintings by Francisco Goya.
A word on author
The 18th- and 19th-century art cannot be imagined without this outstanding Spanish painter. He started studying painting from an early age, and his first teachers were not ordinary specimen but well-known painters like José Luzán y Martinez and Anton Raphael Mengs. By contrast to many other artists, Goya was abundantly successful during his life. He never suffered from poverty and was a big name amongst the Spanish aristocracy and royalty. Despite such bright sides, some moments, such as the death of his wife and the war, changed him and his art, resulting in the appearance of the so-called Black Paintings.
The Black Paintings
The series of Black Paintings was painted in silence. Francisco Goya was using the walls of his house instead of canvases. Loneliness and war were his muses. Consequences of Napoleonic Wars made Goya change his attitude toward humanity and the life around. Having gone through numerous illnesses, he finally created them.
That was his special way of showcasing all the disgust, fear, and horror perturbing him for a long time. Many critics classified these paintings as controversial art, which makes sense because they were not meant to be revealed to the public. They are too different in comparison with Goya's famous paintings that mostly radiate the beauty of happy people.
Themes of paintings are disturbing to such an extent that they seem to be created for someone's scary Halloween party. Ugly faces of preposterous images, haunting settings, the void and madness in the eyes of characters, all reflect the bleak outlook on humanity and fear of insanity. Just look at one of the creepiest paintings of the series – Saturn Devouring his Son.
The rest of the paintings that you would like to discover: Atropos (The Fates), Two Old Men, Two Old Men Eating Soup, Fight with Cudgels, Witches' Sabbath, and Men Reading, among others.