Top 5 Fall-Winter 2017 Ladies Fashion Trends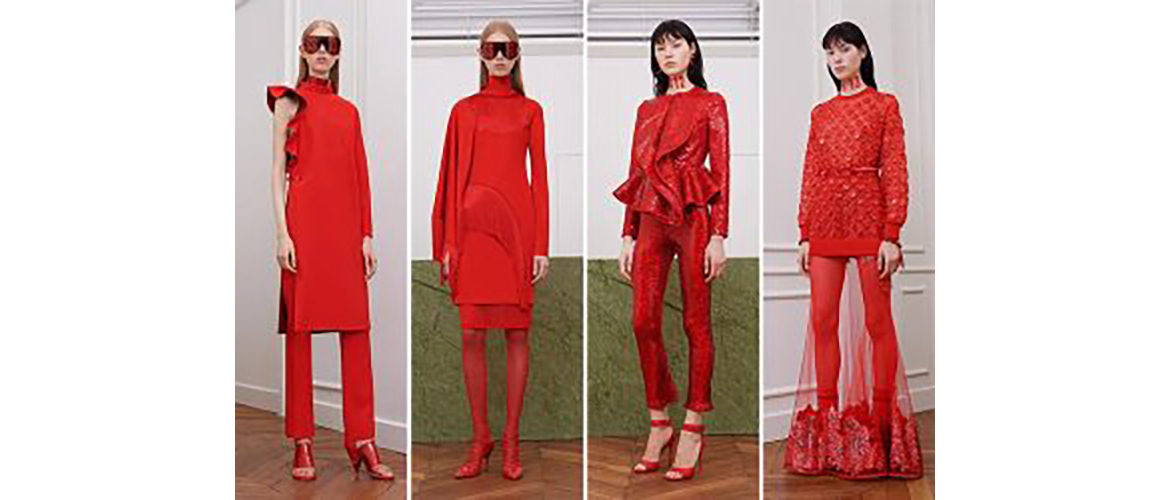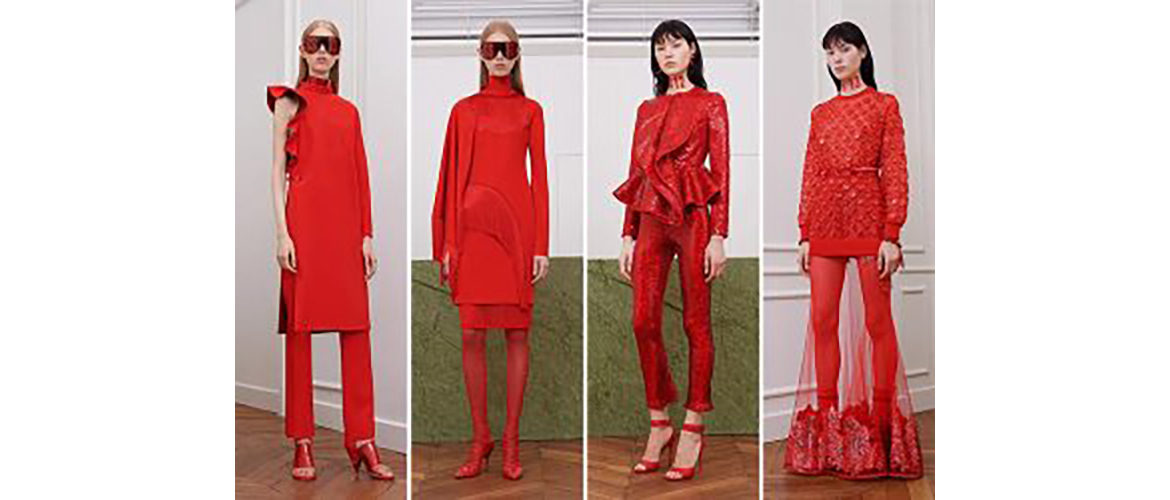 Once you have chosen your perfect luxury watch for this fall, it's time to complement your look with the latest fashion trends straight from the catwalk. This year, Versace, Chanel, Dior, and many other luxury goods companies have already introduced the newest color pallets, fashion influences, and a variety of go-to looks to wear during the Fall-Winter 2017 season. From classic suits to chainmail dresses, get ready to master the styles you should weave into your wardrobe right now!
1. Suits
Suits are back, so if you still don't have one, it's time for shopping! Keep in mind that even though oversize tailoring and voluminous aesthetic are still on trend this season, it is better to opt for a nipped in at the waist, slim-cut suit for a more appealing look. Alexander Wang, Trussardi, and Calvin Klein are always a good choice.
2. All-over red
Scarlet, crimson, ruby, brick, cherry, apple, wine – all shades of red dominated the Fall-Winter 2017 shows. Moreover, it's not about just a splash of red to make your outfit more interesting; it's about an all-red look, including the matching accessories. Look for Givenchy, Max Mara, and Fendi collections for inspiration.
3. Leather
Leather pants, leather sleeves, leather jackets, leather skirts, leather is everywhere. From the butter-soft versions by Alexander McQueen and Valentino to all-black leather outfits by Bottega Veneta, leather has never looked more sophisticated. Thereby, if you want to get everyone's attention the following Fall-Winter season, don't forget to include leather in your wardrobe.
4. Feathers
Long thick feathers are another fashion trend you don't want to miss this season. They make clothes more voluminous and textured, not to mention that your look is sure to be noticed. From decorative fur and fringe to ostrich and marabou feathers, opt for evening and cocktail dresses adorned with these eye-catching details. Get inspiration from JW Anderson, Balenciaga, and Prada collections.
5. High dazzle
Crystal mesh, sequins, chainmail, and metallic silver are this season's way to create dazzle. From starry chainmail dresses to blinding boots, shiny clothes and footwear are one of the hottest trends for this winter. Chanel, Dolce & Gabbana, Isabel Marant, and Yves Saint Laurent have some perfect ideas to make you shine.
Now that you know the hottest fashion trends for the Fall-Winter 2017 season, you are ready to upgrade your wardrobe with style!