Top 5 Wonderful Religious Relics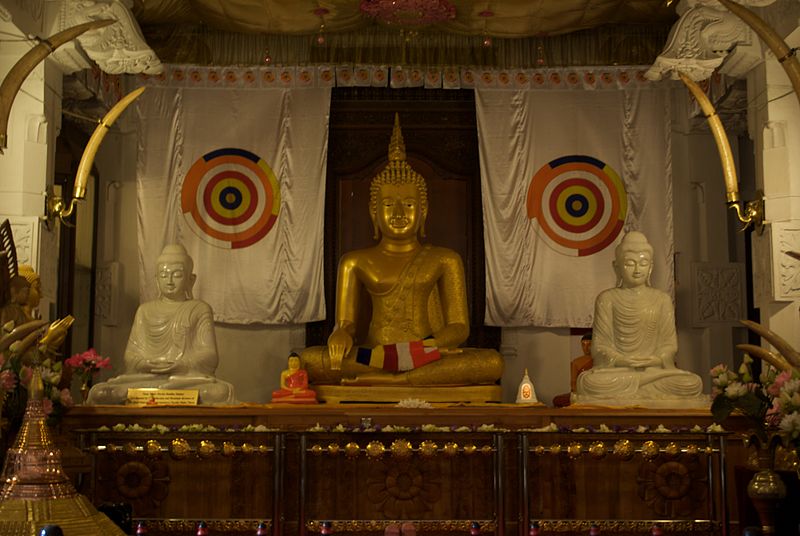 Every religion has its long-standing history with its ups and downs, crucial personalities, hard and easy times. To bring back a memory and help the folk not to forget about some of the above-mentioned notions, people shelter religious relics survived to these days. We would like to present top 5 wonderful religious relics you would find abundantly interesting for exploration.
1. Tunic of the Blessed Virgin
Our list starts with the tunic of the Blessed Virgin Mary, the Mother of God. This is probably one of the most famous religious artifacts in Christianity. The home to such a unique garment is Chartres Cathedral in France, where it was conveyed in 1194. The tunic is believed to be worn by Mary during the birth of Christ.
2. Buddha's Tooth
Another example of antique relics belongs to Buddhism. The legends speak of a single Buddha's tooth that remained after his cremation in 534 BC. Now, it is stored and venerated in the place that was named after its special belonging – the Temple of the Tooth in Kandy, Sri Lanka.
3. Blood of San Gennaro
San Gennaro is a patron saint of Naples, Italy, who was born circa 272 AD. His dried blood is kept by the priests in the Duomo church in the center of Naples. What is unique, compared to other religious relics, is that this artifact performs a miracle. Every year, on September 19, the dried blood liquefies to protect people and the city from harm.
4. Footprint of the Prophet Muhammad
A prophet and founder of Islam, Muhammad marched through many places of the Middle East. It is believed that his pace engulfed people, making them speechless. There are several left footprints recovered by the archaeologists from religious sites. The most notable one is in the Topkapi Palace Museum in Istanbul, Turkey.
5. Relics of St. Francis Xavier
The last relic is factually the biggest amongst other pieces of history on our list, and it is not the exaggeration. Almost the whole body of the Catholic missionary St. Francis Xavier lies in the walls of the Basilica of Bom Jesus in Goa, India. The only missing part is the saint's forearm detached from the body after his death.
These religious relics show how unshakeable and strong faith of people is. It fascinates and makes us believe that such adherence will be beneficial for many those who are involved in keeping historical artifacts safe. We encourage you to witness them yourself to feel a sense of time, history, and religion.