Tribute to the Traditions of the Middle East – GRIEB & BENZINGER Present the Totally New Green Inspiration Model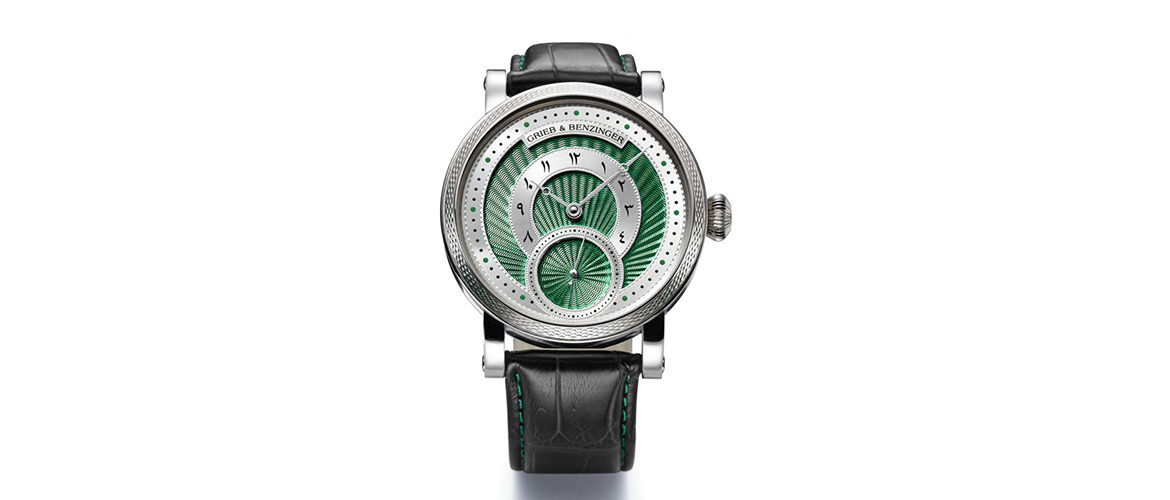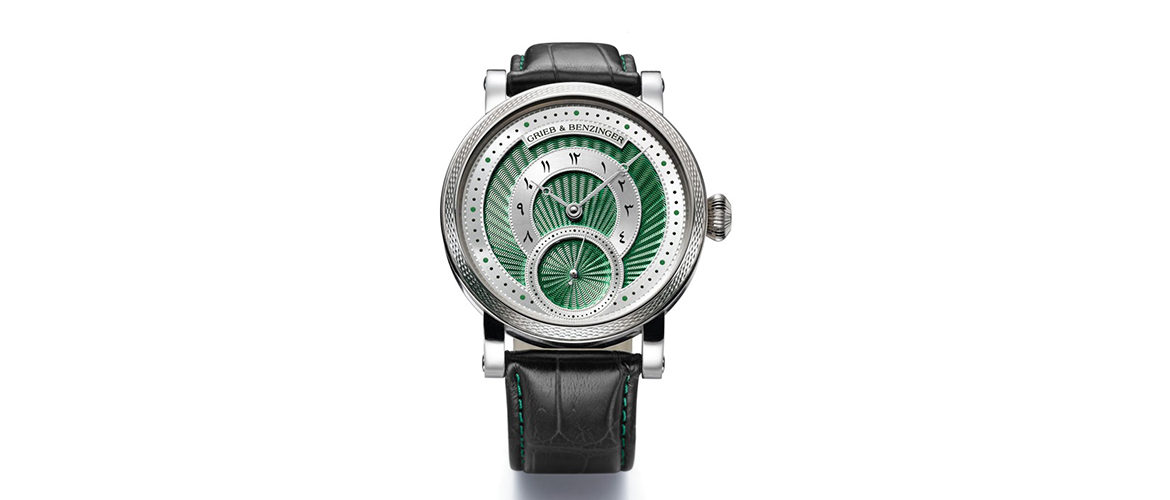 Many experts and collectors of luxury watches in general, and fans of GRIEB & BENZINGER in particular, have been expecting this inspiring novelty – a very special, original, and unique piece of luxury watchmaking, GRIEB & BENZINGER Green Inspiration. The most specific feature of this piece of exclusive luxury watches is that it has a distinct story behind its origin; it was created as a tribute to the traditional fast of Ramadan in the Middle East. GRIEB & BENZINGER watch creators have positioned the presentation of this watch as a tribute to the holy month of Ramadan, which makes it a watch for the chosen, for those who appreciate Muslim traditions and wish to celebrate their Muslim culture even in their accessories such as luxury watches.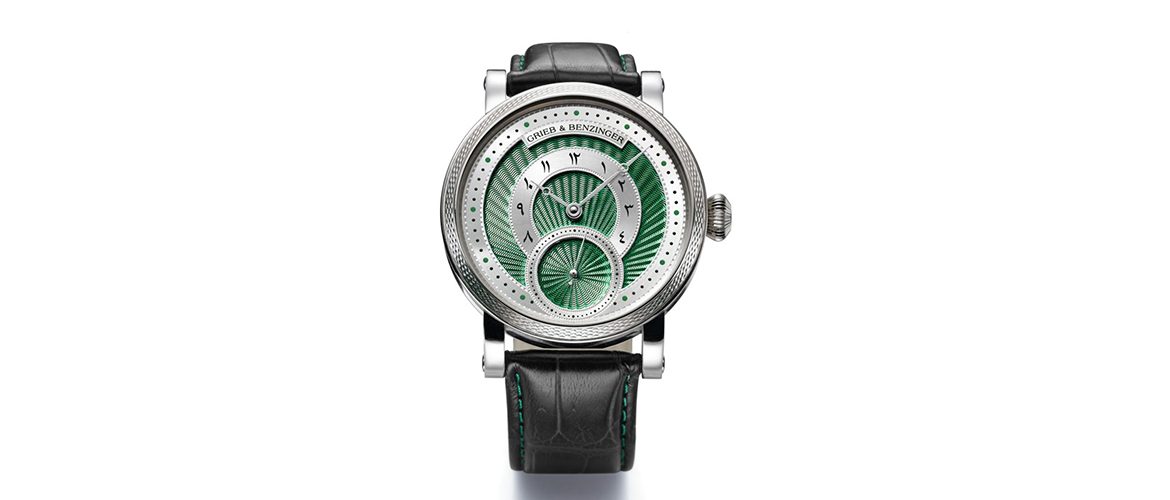 GRIEB & BENZINGER has generally been enjoying close attention and attraction of luxury watches experts, collectors, and fans of luxury accessories from the Middle East, especially after the release of their stylized GRIEB & BENZINGER Black Tulip Sabudha Imperial watch model in 2013. That masterpiece of luxury watchmaking was successful in revealing the passion of GRIEB & BENZINGER's watch designers to the enigmatic East, and the profound influence Eastern motifs had produced on designers working with this brand. Moreover, that model was made upon a special order of the Simply Abu Dhabi Magazine acquainted with the spirit of the Middle East like nobody else. Such attention was surely pleasing for the German luxury watch brand that decided to deepen that link by creating the Green Inspiration model.
The color palette of the new watch model is impressive and well-thought; it is kept within the traditions of the Middle East, and symbolically makes an emphasis on the green color as a symbol of Islam. The watch's case is made of platinum, and contains a trademark signature of GRIEB & BENZINGER on the watch's hand-guilloche bezel. Moreover, the unique, elegant, and posh looks of the watch are accomplished with the black alligator strap decorated with green stitching in tune with the colors dominating the case of the watch. The dial of GRIEB & BENZINGER's Green Inspiration also has some peculiarities that will be of indisputable interest for horology experts and connoisseurs: its dial is constituted of two parts, which creates an impression of its visual depth, while Arabic numerals posed on the upper hour scale are perfectly complemented with green dots marking hours and black dots marking seconds. The dial's color is green but its texture is alluring, not flat but with a voluminous landscape reminding of the waves of time, wisdom, and religious faith. Obviously, this GRIEB & BENZINGER Green Inspiration model is nothing ordinary from GRIEB & BENZINGER luxury watch brand; it was initially intended as a rare, exquisite piece, and we are sure that collectors will have a hard time competing for one of those luxury watches. This watch will be sold for €65,000, which also makes obtaining it quite challenging an affordable only for people with a high status and solid financial opportunities.