Trinity Ethereum: NFT Artwork Exploring Crystal Consciousness and Truth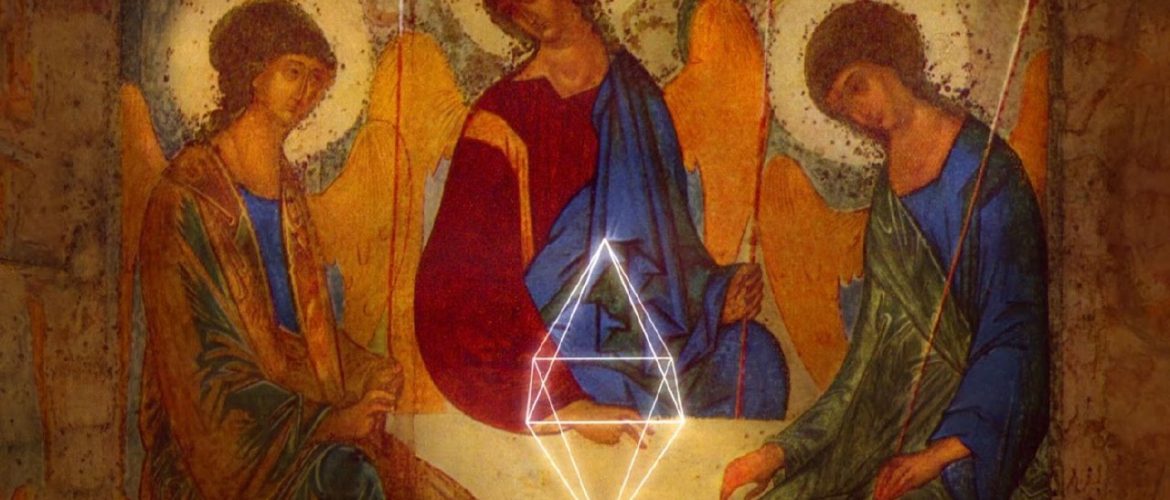 Andrii Chumachenko created an NFT artwork titled "Trinity Ethereum" to support Ukraine resisting the Russian invasion. To make crypto-based art, the contemporary Ukrainian artist 'joined forces' with Andrei Rublev, the most iconic iconographer of all time. The work is the symbiosis of Rublev's most famous icon "Trinity" and the animated item objectifying Ethereum, a highly popular cryptocurrency and probably the most widespread altcoin as of today. The symbolism woven in the digital artwork is even more elaborate and profound than it seems in the first place. According to the artist, the piece relates to every person equally, no matter whether you are an atheist or theist.
The Meaning Behind the NFT Artwork
"Trinity Ethereum" depicts three figures: the Father, the Son, and the Holy Spirit. While the scene and its characters are purely religious, the artist successfully integrates them into the realm of psychology. Try to look at them through the following prism: the Inner Parent, the Inner Child, and the Inner Adult. Surprisingly enough, there are quite a few similarities that you can draw from a comparison, especially if you pay attention to the fact that any religious system was originally internal and private. What does each notion depicted in the NFT artwork signify?
The Father, or the Inner Parent, is a set of commandments (the superconscious).
The Son, or the Inner Child, is a set of visceral instincts and needs (the subconscious).
The Holy Spirit, or the Inner Adult, is the depiction of omnipresence (the consciousness combining the two types above into one).
Okay, but what does the symbol of Ethereum mean? Andrii Chumachenko sees it as an allusion to the purified human consciousness – that part of the human personality that supervises and controls all its components. The thing is that the adult consciousness knows the truth about a person, no matter how deep this truth is hidden – this knowledge is as inescapable as the blockchain transaction, which by any means cannot be reversed. In other words, both our consciousness and cryptocurrency serve absolute honesty: one on the inside, while the other on the outside. This fact leads us to a higher quality of social and inward life because nothing is as healing as truth.
Right now, the NFT artwork is featured on Andrii Chumachenko's official OpenSea Marketplace page where this work is available for sale. As stated at the beginning of the article, 90% of revenue will be donated to the victims of the Russia-Ukraine war and/or the needs of the Armed Forces of Ukraine – it is up to the buyer. Don't lose a favorable opportunity to invest in NFT art and support Ukrainians in these tough times!