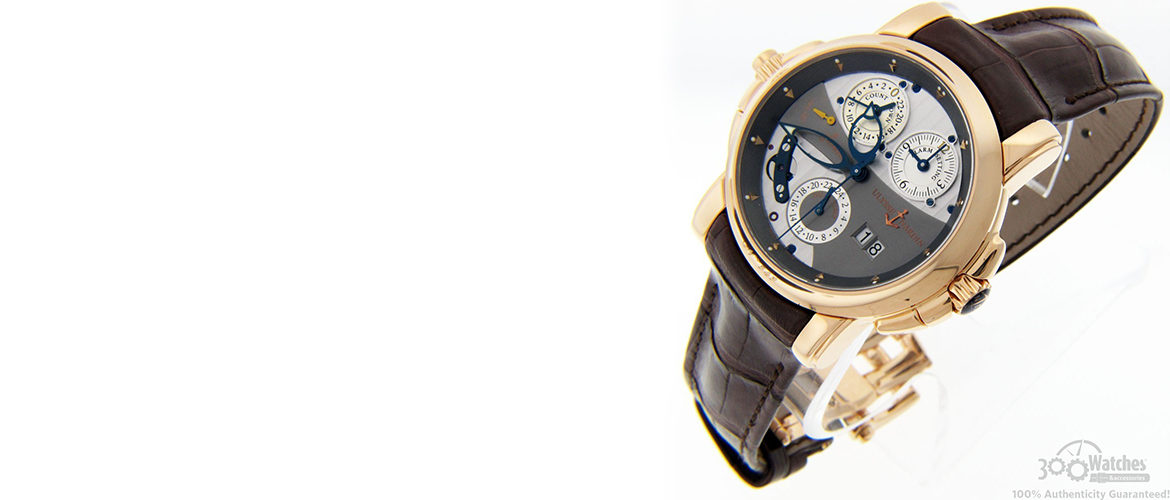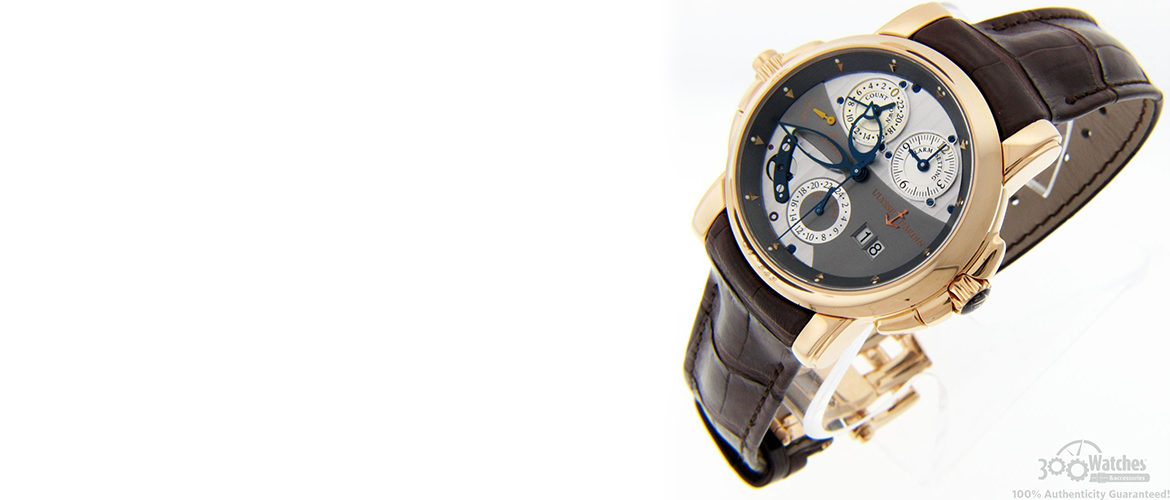 Ulysse Nardin is a luxury Swiss watch company with deep roots in horology. The company has been in business since 1846. It was founded in the famous Le Locle, Switzerland which is known as the origins of many beloved watch companies. Ulysse Nardin wristwatches are considered to be one of the most reliable lines in history. It's no wonder the brand has steadily gained popularity for over 160 years.
   The founder, Ulysse Nardin, began as a master watchmaker before he launched his own line of mechanical masterpieces. You could say watchmaking ran in the Nardin family. Ulysse studied and fine-tuned his trade under the direction of his horologist father. Ulysse Nardin focused on creating incredibly precise and accurate marine chronometers. These older models are very rare and highly sought out by serious collectors. In order to keep up with the times the company sought out new materials and advancements. In 1985 they released a new model called the Astrolabium Galileo Galilei. This wristwatch was an astronomer's dream come true. It displayed local and solar time, positions of many stars, and the orbits and eclipses of the sun and moon. Soon after two other masterpieces were released, the first being the Planetarium Copernicus in 1988 and the latter being the Tellurium Johannes Kepler in 1992. These three timepieces are Ulysse Nardin's Trilogy of Time.
   Many of the wristwatches produced by Ulysse Nardin feature the age old technique of enameling. By combining proven watchmaking traditions with modern innovation the company has been able to make a notable mark on the watch industry. During the quartz crisis Ulysse Nardin did what they did best which was making reliable wristwatches the classic way. They also knew that modernization was required to keep up with the ever changing times. For a truly spectacular wristwatch don't hesitate to investigate Ulysse Nardin wristwatches. With prices starting in the mid luxury range and a tremendous amount of models to choose from everyone can find the perfect watch for any occasion.