Union Glashutte Tradition Automatic Chronograph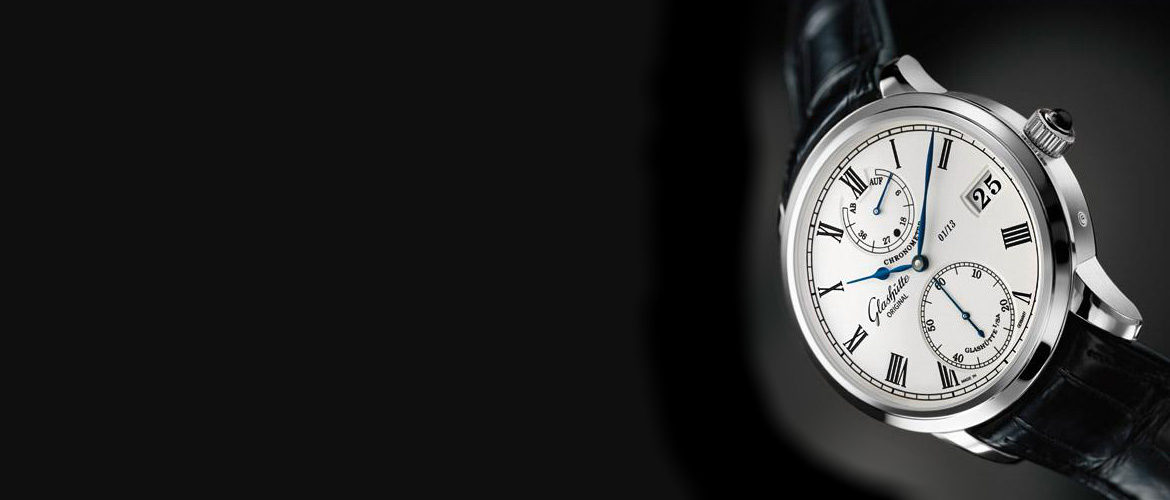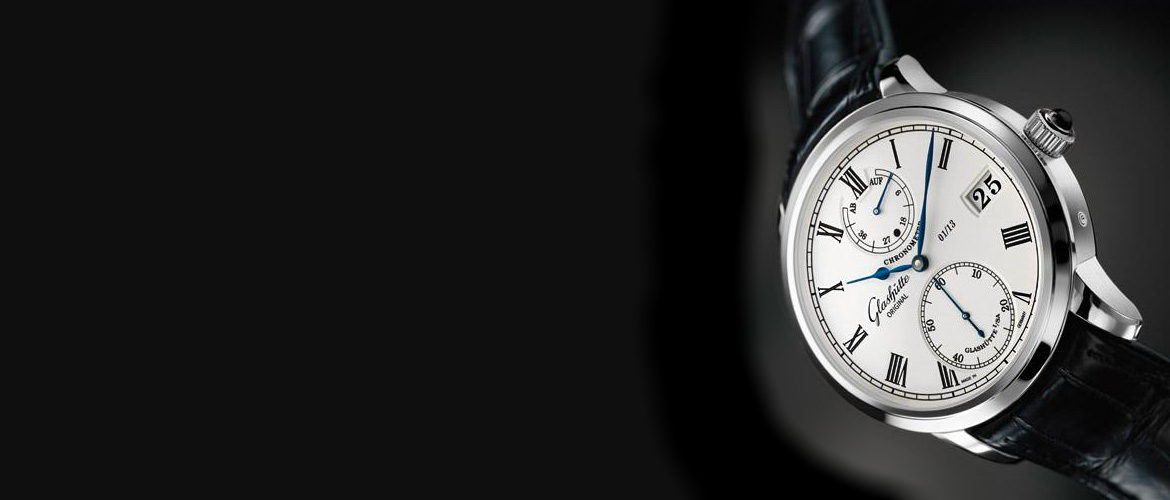 Although they generally aren't counted among the best of Europe's watchmakers, German brand Union Glashutte makes some pretty awesome watches. Even now that they've stopped making in-house movements and started using all ETA models, they come out with some great stuff. This watch, however, is an older model and has one of the brand's own movements. It's the Tradition Automatic Chronograph, a wonderful watch made just over a decade ago.
This watch is kind of small, only 39 millimeters in diameter. While larger watches are more in fashion than smaller models like this, it's still a great-looking watch. The outer edge of the bezel is grooved to make it easier to grip, but the surface around the sapphire crystal is smooth. The pushers for the chronograph have round bases that are decorated with tiny squares to give them texture. The bracelet looks just a little unusual and very elegant. The double-butterfly clasp has a little engraving of a building on it.
The dial is a very flat black, color almost like a chalkboard. The tachymeter around the outside of the dial looks brilliant white by comparison. Taking the dial in with a glance, it's all sharp lines and functional shapes, a no-nonsense watch that is beautiful in its simplicity. The shallow depressions in which the three sub-dials for the chronograph function sit make them look almost like there is a hard, darker border around the edge. At three o'clock is the seconds counter, at nine o'clock is a half-hour counter, and the counter at 6'clock is for hours. The hands are white and coated with tritium, a luminous substance. The hour markers are also marked with tritium, and so the watch is easy to read in the dark.
The movement on this watch was never a bad piece, but there's a good chance that it will become a more coveted item now that Union Glashutte won't be making any more in-house movements. The Union Caliber 26-31 is like a simpler, less decorated version of another popular movement by the firm. Though the movement is visible through a crystal window on the back of the watch, there aren't many embellishments added. Most of the time, plates, bridges, and other parts of visible movements are carefully engraved with all sorts of patterns, but here only the rotor is decorated, and it with a few simple Geneva stripes. In a way, this is in keeping with the overall design of the watch. Nothing about it indicates that the brand was trying to create a frilly, complicated design for this piece. Instead, its understated beauty and functional simplicity suggest that for this watch, at least, none of that is at all necessary.