Unique Art: The Best Deals from the Latest Phillips Auction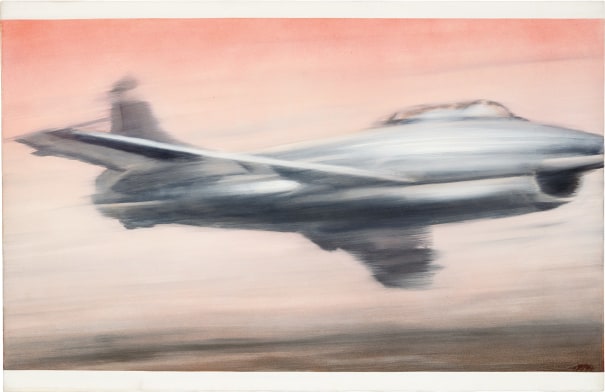 Contemporary art enjoys evergreen popularity among art connoisseurs, which urges them to spend millions of dollars to get the desired items to embellish their collections. The best way to examine the trends in art markets is to pay attention to the artworks sold for prices higher than initially estimated – such events suggest that some school or technique enjoys a rising demand. The latest Phillips art sale revealed some trends of this kind. The greatest highlights of this famous NY auction included the sale of Gerhard Richter's "Düsenjäger" for £15,532,500 (the sum exceeding the most optimistic estimates of £15,000,000), the "Untitled (Velveeta)" by Jean-Michel Basquiat (which was sold for £1,887,000, almost 400,000 pounds more than the highest preliminary estimate), and Cecily Brown's "Armed and Fearless" that surprisingly exceeded its initial financial estimate threefold.
These sums are quite unthinkable for a common person distant from art, right? Let's dive into the world of high art to see why these artworks are so popular and so highly valuated by the artistic community.
Gerhard Richter's "Düsenjäger"
The price of the 1963 painting by Gerhard Richter is mind-cracking indeed. But one can hardly deny its grandeur once they see it in person. This specimen of early German pop art is two meters wide. It is one of the eight world-known paintings of warplanes, which were made by Richter in 1963-1964, distinguished by the use of a different color palette. Performed in the combed brushwork technique, the painting creates a mesmerizing impression on the viewer in an effort to reflect the power and dynamism of moving jets. Moreover, there is a rich and complex context of historic, political, and artistic nature behind "Düsenjäger," which makes it a unique piece of art, both in the photorealistic painting tradition and in the portfolio of Richter.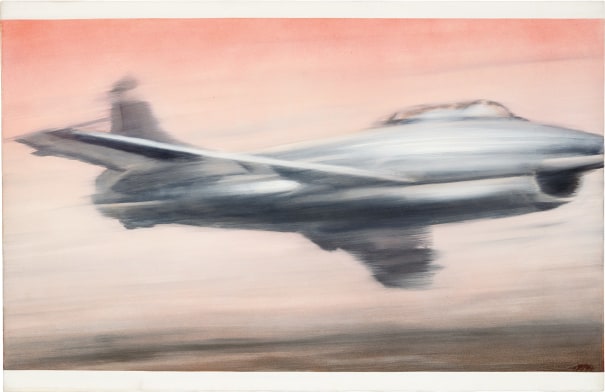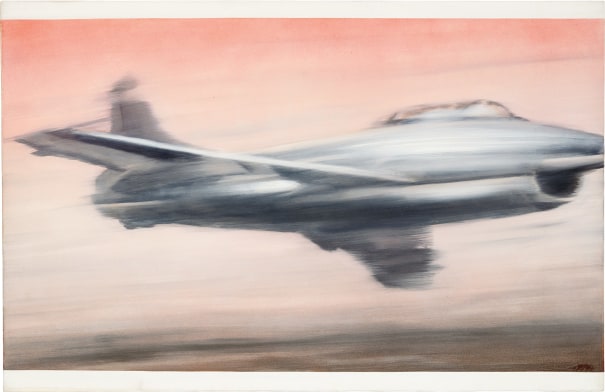 "Untitled (Velveeta)" by Jean-Michel Basquiat
This painting was created in 1984 and serves a vivid illustration of the painter's abstract art technique, use of color, and figurative expression. The artwork is unique due to the complex, multi-dimensional blend of vernacular motifs, mathematic signs, abstract shapes in the authorial figurative language of Basquiat. Overall, admirers of Basquiat's creative heritage claim this work to exemplify all iconic skills and idiosyncrasies of the painter.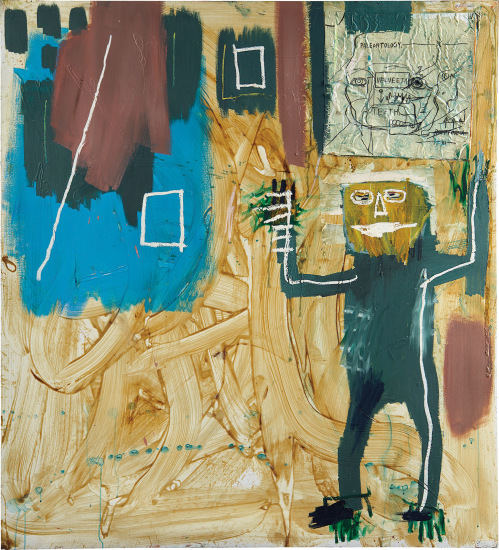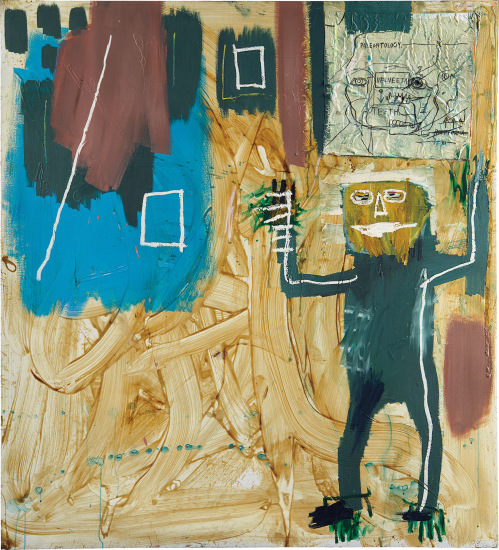 Cecily Brown's "Armed and Fearless"
The deal for Cecily Brown, titled "Armed and Fearless," made a noise at the Phillips Auction this May. First, it is quite a new painting – created only in 2014 – which undermines the common pattern of paintings' price increase with age. Second, it was initially valuated at £600,000 – 800,000 but eventually sold for an unbelievable £1,755,000, which suggests a serious media circus around it. Almost two meters wide, the delusively abstract painting is a wonder to examine.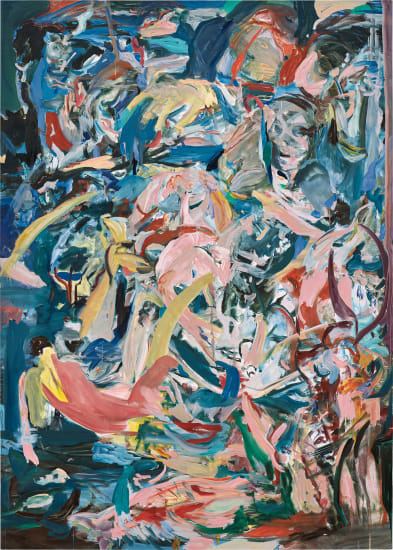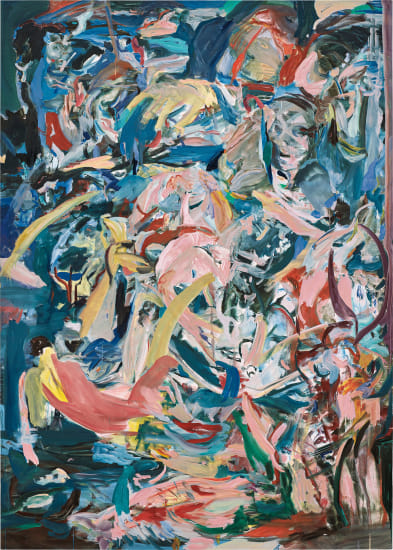 Photo credit: Phillips/phillips.com