UR-110 PTH Watch from Urwerk Watches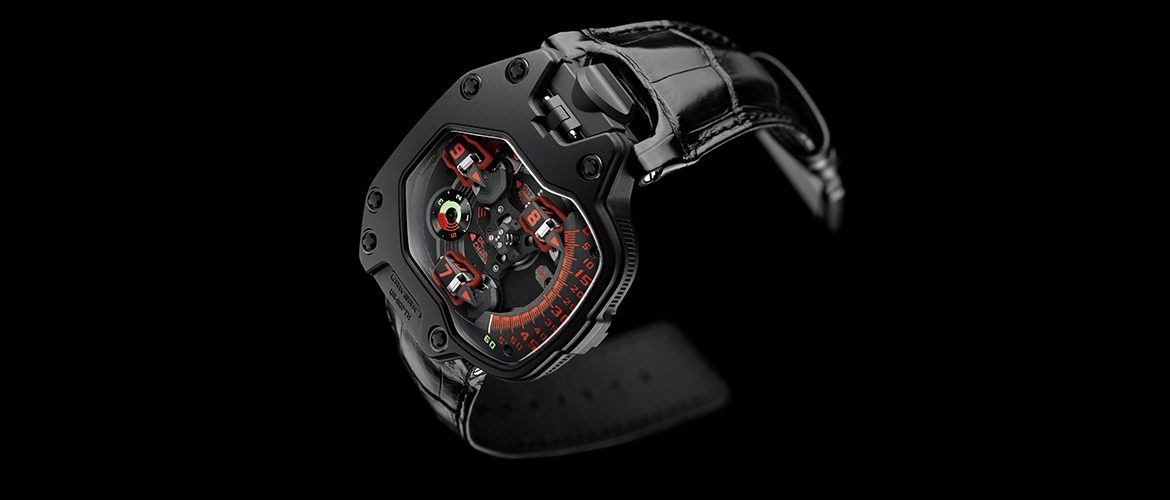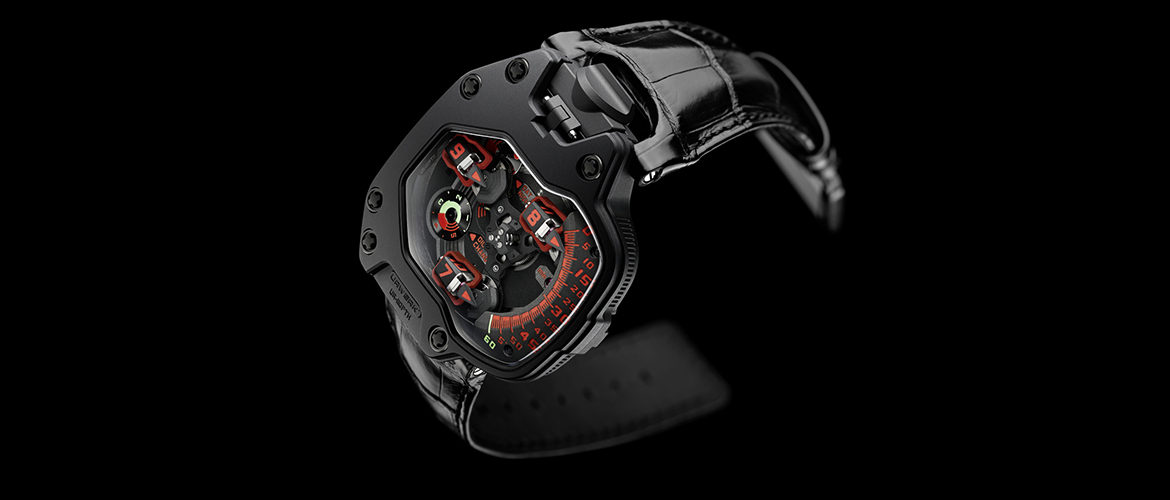 Urwerk watches keeps making flashy products
Urwerk Watches came out with the UR-110 PTH at the Basel World 2013 watch and jewelry show. Watch lovers have already seen some of the past models in their 110 collection before. Urwerk Watches stays true to the theme of the collection by retaining the orbiting hour satellites as well as the arched minute track. Then, what else is new in the new version? They used a new color scheme for the watch. You get to see the shades of red, black and green in it. Another notable difference is in the thickness of the top bezel plate on the case. It is much thicker than the previous versions.
Urwerk Watches always love to experiment with flashy colors in their watches. They have done this in the past also. The orange color prominently seen in the 103 Tarantula Mexican Fireleg is reminiscent of its namesake and was an eye catchy creation. They have used amazing colors like neon green in the special edition collections as well as the regular versions. Thus, you should never be surprised by the new color choice of Urwerk Watches for their UR-110 PTH.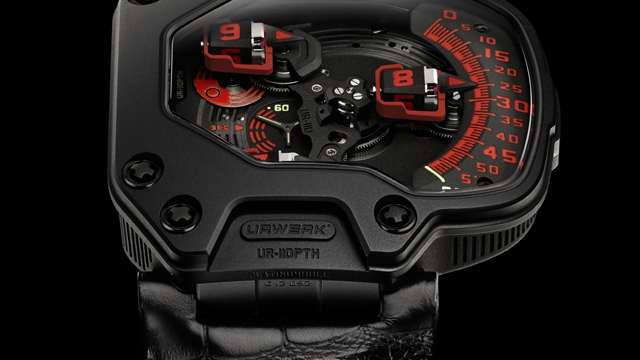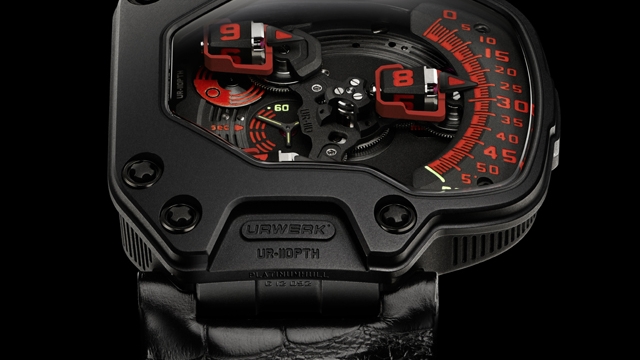 Urwerk watches focused this watch on adventurous macho watch lovers
Urwerk Watches kept the length and breadth of the UR-110 PTH as the same as the 110s. But, they increased the thickness by one millimeter. The additional thickness of the black color coated platinum top plate is responsible for this increase in size. Thus, the watch is a bit more on the heavier side. But, the fans of the 110s are likely to be adventurous by nature and would love macho watches.
When it comes to the dial, Urwerk Watches incorporated bright red shades on a pitch dark background. You get to see red on the numbers, satellite structures as well as the minute track. Thus, the sporty watch gains an even sportier look.
The UR-110 PTH has an oil change indicator and day & night indicator as some of the other notable features.
Urwerk watches are crafted for luxurious watch collectors
Who would be the ideal customers for this creation from Urwerk Watches? People who would love and collect fine art pieces like the paintings of Da Vinci or Van Gogh are unlikely to purchase the UR-110 PTH. This sporty watch is more suited for the fans of Arnold Schwarzenegger and his Terminator series of movies!
Urwerk Watches is making the UR-110 PTH available to its customers later in this year.