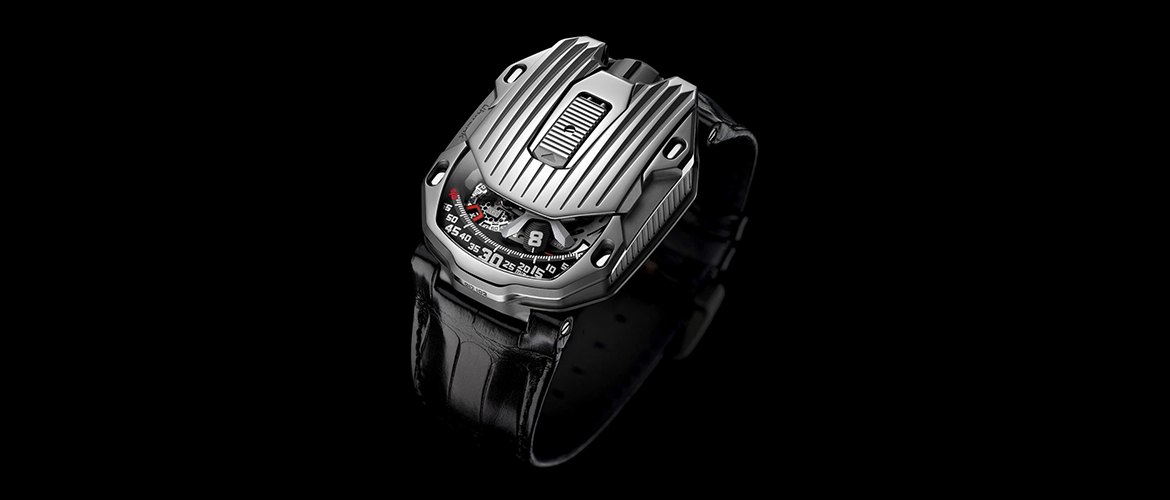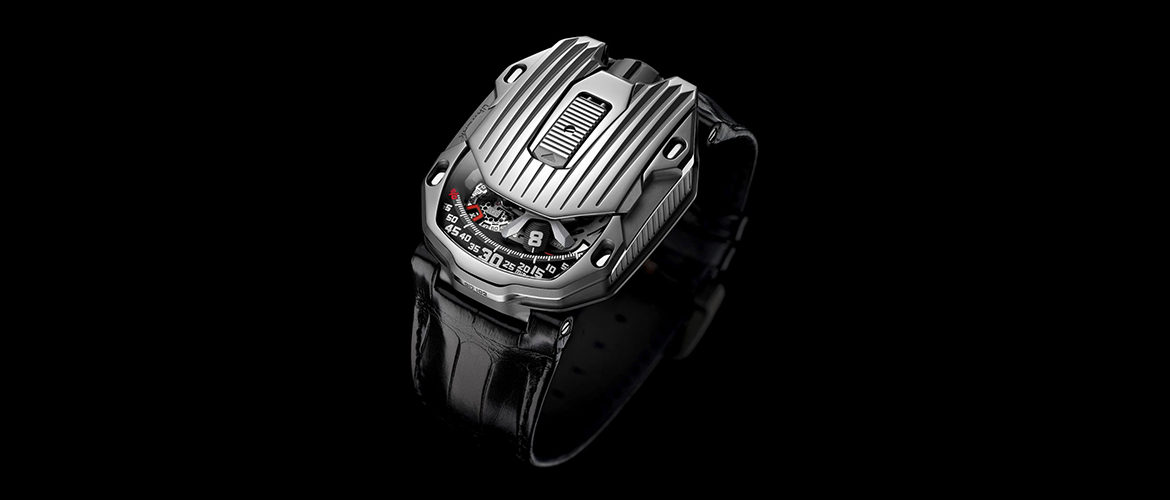 Urwerk is a Swiss luxury watch company. It was founded in 1995 by brothers Felix and Thomas Baumgartner. Both of them are talented watchmakers. Their friend, Martin Frei, also helped develop Urwerk. He is a notable designer and artist. They began planning what is now the international sensation Urwerk.
Frei took care of drawing out designs of wristwatch models while the Baumgartner brothers developed the technical aspects of their wristwatches such as movement and complications. After discussing what they wanted to see in their brand they all agreed that creativity, quality, and accuracy were core values. They also decided to keep timekeeping simple. In other words, they wanted to take it down to its essence and not include unnecessary clutter or distractions in the line of watches. This idea was inspired by the 17 century Campanus Night clock.  Urwerk is an exciting brand that refuses to follow trends. Instead they are leaders in haute horology. They offer unique, artistic wristwatches that are sure to make a statement for any occasion.
In 1997 Urwerk launched its first two wristwatches, the 101 and 102. The 101 was a gold watch while 102 was a more subtle steel model. At the unveiling in Baselworld the brand gained quite a lot of attention. In 2003 the release of their 103 wristwatch gained the serious attention of Harry Winston Rare Timepieces. Urwerk wristwatches are unique pieces of art and superiority in horology. This line is for serious enthusiasts and/or collectors who only want the finest. Pricing begins in the high-luxury range.