UTS Watches Introduces the Diver 3000 – A True Diver's Watch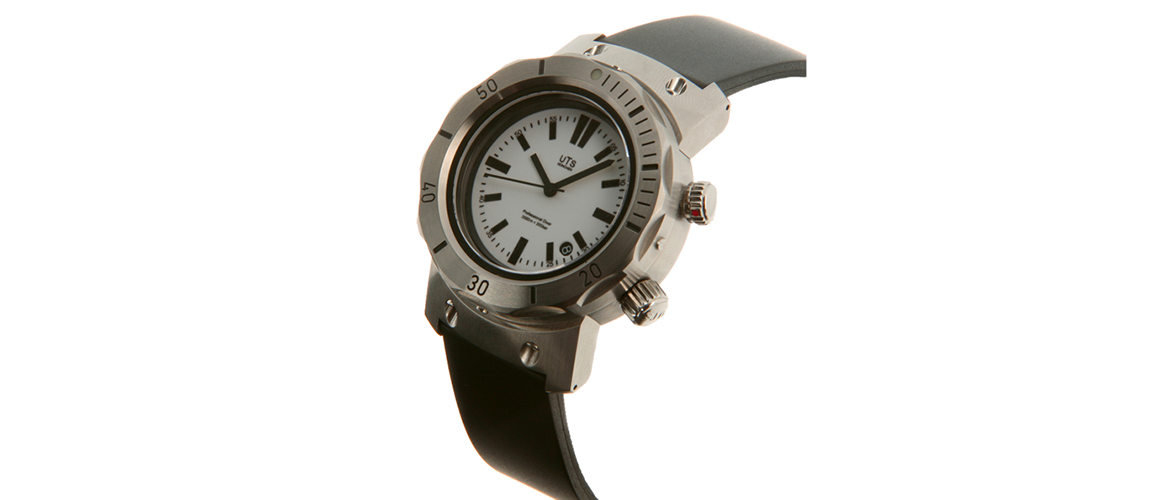 UTS watches produced a watch to explore the depths of the ocean
UTS Watches is a German watch maker based in Munich. Nicolaus Spinner, an engineer by profession, began watchmaking in 1999 with an eye on helping professional divers who venture out to the extreme depths of world's oceans. The in house creations from the brand try to ensure the highest degree of accuracy in time keeping. In 2005, UTS Watches launched the Diver 3000, and it has been a proud member of the collection from the watchmaker. High end watch collectors are known to love brands like Rolex, Omega etc. a lot. Of late, they are seen purchasing creations from UTS Watches as well. At a price of around $4,650, the Diver 3000 is one of the major watches that gained a place in to these prized collections. The used watches in the watchmaker's ensemble are being sold for a fortune.
UTS watches caters to high end watch collectors as well
How exactly is UTS Watches making the watch in to an attractive proposition? The UTS Diver 3000 arrives in a nicely crafted suitcase with user's guide in multiple languages. You get a mesh bracelet as an added attraction. UTS Watches did not forget to include a screw driver to help you change the bracelets easily.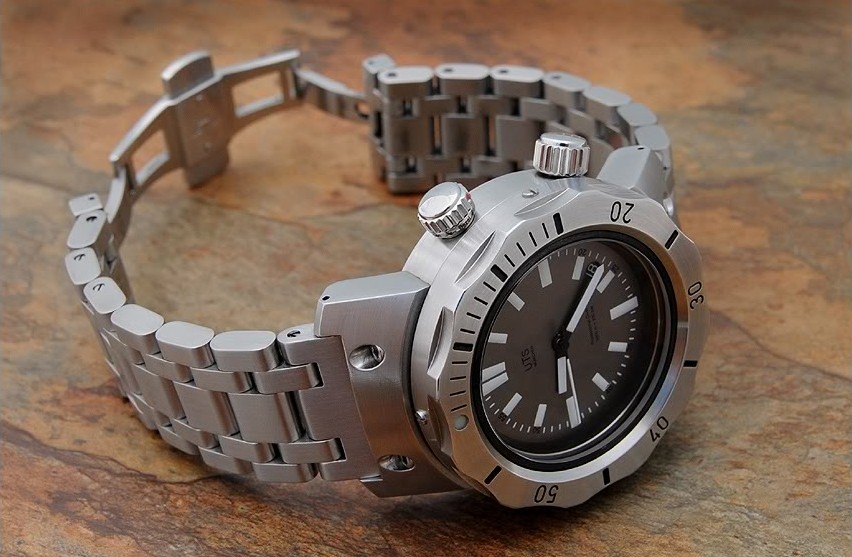 As UTS Watches is the brain child of an engineer, the watch is crafted with due importance to its features. The case design is also done with lots of finesse. The watch movement is the ETA 2822-2. It can resist water up to a depth of 3000 meters. It comes with a large crown that is screwed down in place. The UTS Diver 3000 has a 5mm thick sapphire crystal.
UTS watches created a timepiece that looks beautiful inside and outside of the water
In most cases, high end diver watches are not known for their aesthetic finesse. They are effective in time keeping at extreme situations and under very high pressure situations. But, their owners won't be really proud of wearing them outside water. UTS Watches has not followed this trajectory and came out with a watch that you can comfortably wear on occasions other than diving. You will never feel embarrassed about wearing them.
The visibility of the Diver 3000 is quite good even in dimly lit surroundings due to the use of lume on watch hands as well as dial. As we have seen in other watches, orange color is used for the large size minute hand to enable visibility under water. The sword like hand is a nice touch by UTS Watches. The diving bezel is controlled and locked by the crown located at 2 O' clock position.