Van Cleef & Arpels' Midnight Planetarium – Mystery of Space Explored in a Luxury Watch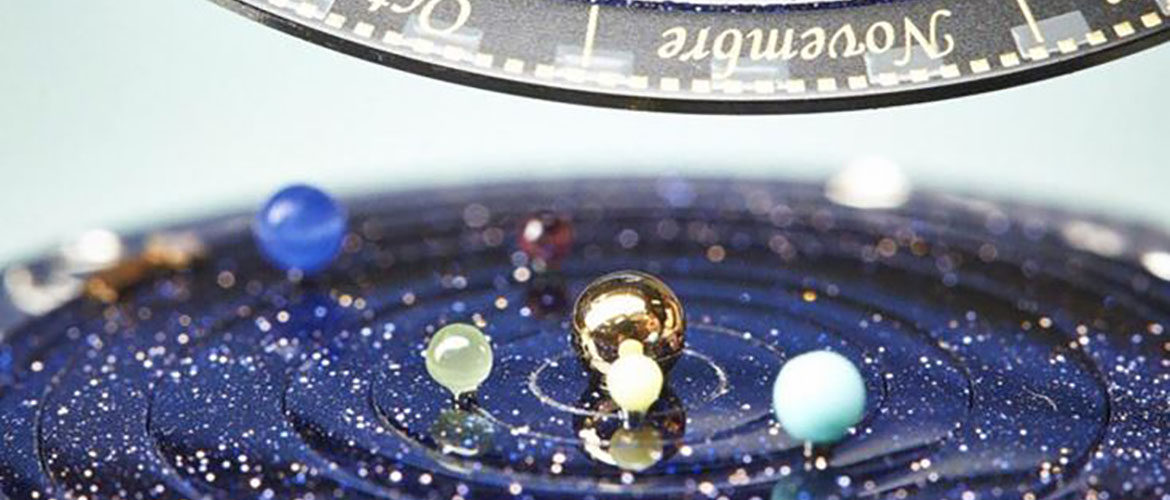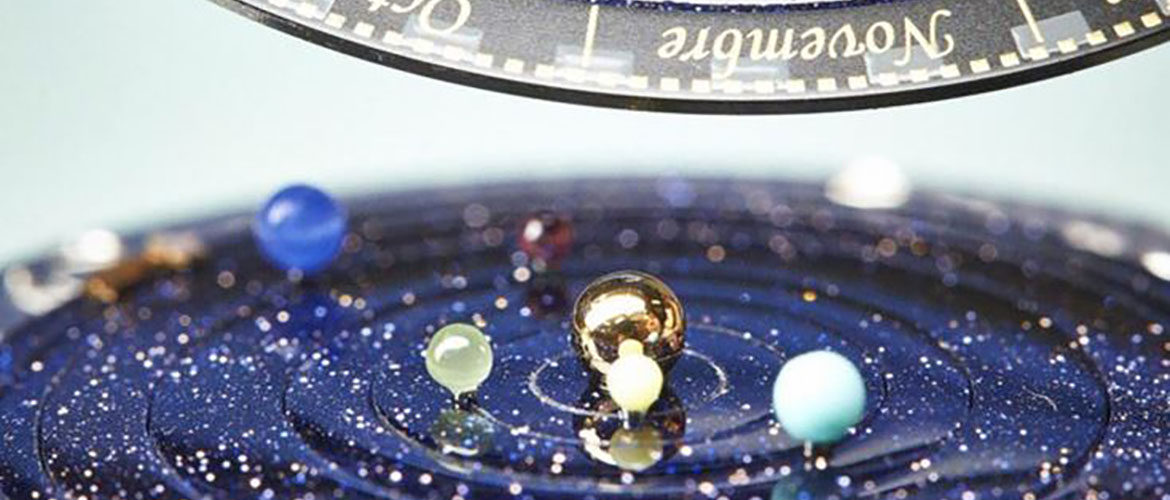 This year, Van Cleef & Arpels, one of the most popular modern luxury watch brands, has managed to surprise the highly sophisticated and demanding public among watch connoisseurs. After the production of many impressive, original, and striking watches, the world got used to splendor and originality in prestigious watches. However, the long-standing reputation of such watch masters as Patek Philippe, Audemars Piguet, Rolex, and Van Cleef & Arpels, among others, cannot be bought cheaply – so they have to solve the puzzle of fascinating their dedicated customers in every new model they present. So we can say that in 2014, Van Cleef & Arpels has managed to produce an unforgettable impression by bringing the space, the magnificent star-filled sky to a person's wrist – its astrological watch Midnight Planetarium is a true wonder that you will never forget.
The design of Van Cleef & Arpels' Midnight Planetarium is very rich in detail; it contains imitations of six planetary orbits: Earth, Mars, Mecury, Jupiter, Venus, and Saturn. Surely, the center of the astrological dial of this watch symbolically represents the Sun – the center of our Solar system. The most striking about this watch is that along with its movement, the position of planets changes as well, and it resembles precisely to their current position in space. If you wear that watch for 29 years, for instance, you will witness Saturn's coverage of the full circle of its orbit on the watch's dial. Other planets with smaller orbits will surely make you wait less – you may see the full cycle of Mercury for 88 days. This watch's astrological mechanism is extremely complicated; to make that entire wonder move, 396 separate parts were used in this Swiss watch's construction.
A shining star moving along the dial is made of rose gold, and its primary function is to tell the time. At the times when the Earth sits directly below the star on the sapphire crystal, you may be sure that it is a lucky period for you. Moreover, this magnificent sample of luxury watches has certain options for individualization of their use. You can settle your "lucky day" with the help of the red triangle positioned along the calendar of this Swiss watch.
Obviously, the production of Van Cleef & Arpels' Midnight Planetarium was highly specific, to make this masterpiece both technically reliable and impressive. Planets were made of a set of hard stone such as turquoise, serpentine, chloromelanite, sugilite, and blue agate. All those efforts culminated in a successful encapsulation of the whole universe into an object of a wristwatch size, which is an amazing breakthrough in the industry of luxury watches production. We are sure that this watch will become a dignified representative of the Poetic Astronomy collection of high-end watches by Van Cleef & Arpels – a celebration of man's fascination with space and stars.