Virtual Art Gallery of The Cleveland Museum of Art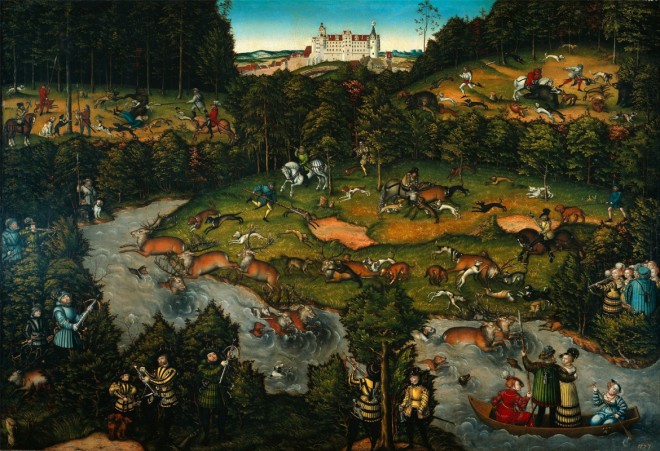 The Cleveland Museum of Art (Ohio, USA) has posted high-quality images of about 30 thousand art works from its permanent collection, providing its own virtual art gallery. It means that anyone interested art lover can download, share, reproduce or convert them for scientific, commercial and non-commercial purposes.
Each image is complemented by extensive metadata, including exhibition history and provenance, catalog numbers, bibliography, author texts and so on. Online search is available on the official website of the institution. Visitors can choose to upload an image in jpg, tiff format or only metadata in text format.
The Cleveland Museum of Art also provides the public with extensive information about more than 61 thousand art works from its collection. This virtual art gallery includes both exhibits marked "public domain" and those subjects to the copyright laws. It will give an opportunity to art admirers, scientists, students and enthusiasts to dive deeper into this fantastic collection of best artworks.
Thus, the Museum joined a galaxy of world art institutions that support the initiative of the non-profit organization Creative Commons to increase the number of fascinating pieces of artwork allowed for legal free use. Such institutions include the Rijksmuseum in Amsterdam, the Metropolitan Museum of Art of New York City, the Smithsonian Design Museum in Washington, the National Gallery of Denmark in Copenhagen and a real of other famous art institutions. All of them presented their virtual art galleries in order to help art students and enthusiasts to enjoy their incredible high art exhibits.
For instance, in October 2018, the Art Institute of Chicago provided unlimited access to 44,000 images from its digital archive. The release was part of the redesign of the Museum's official website, turning it into another virtual art gallery. The images are licensed under Creative Commons Zero (CC0). It implies that the institution waives all rights to the art work around the world, and anyone can copy, modify, distribute and perform it even for commercial purposes without asking permission.
Besides, the Art Institute of Chicago has improved the viewing capacity of images, making them much more detailed than before. "Examine brush strokes on Van Gogh's "Bedroom in Arles," charcoal strokes on Charles White's "Harvest Talk," or the synesthetic richness of Georgia O'Keeffe's "Blue and green music," Michael Neot, executive creative director of the institution, wrote in a blog post.
According to the Metropolitan Museum of Art of New York City, which opened the collection in February 2017, in six months the number of downloads of images from the site increased by 64%, and by 17% –the total traffic to the online collection. Users who uploaded photos stayed on the website five times longer than usual.