Vivid Large Canvas Artworks by Philip Colbert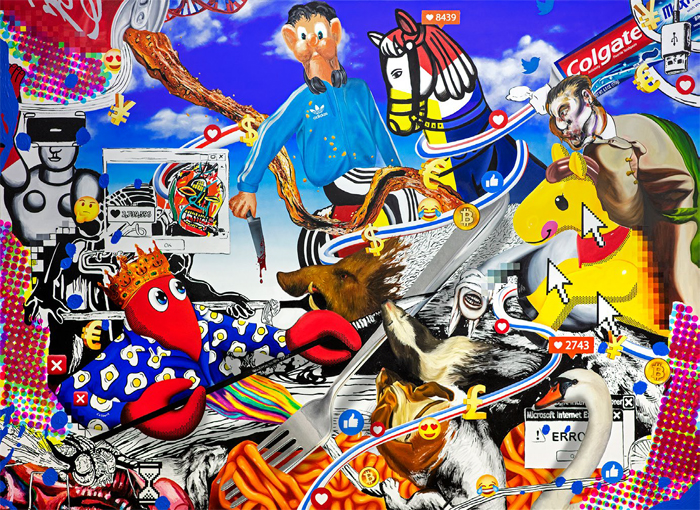 The proclaimed "godson" of the pop art king Andy Warhol, Philip Colbert is an aspiring Scottish artist and designer, who has expanded the boundaries of the contemporary art. In his large canvas artworks, he mainly uses oil paints and adapts pop art to the age of the Internet, taking everything that is inherent in this web-oriented age – humor, the brightness of colors and plots with comments of everyday life in the modern world.
Colbert tries to cover the most popular topics in contemporary Western art, including climate change, consumer culture, and dependence on social networks. Artist's large canvas artworks convey the spirit of pop art through comedy and vivid images.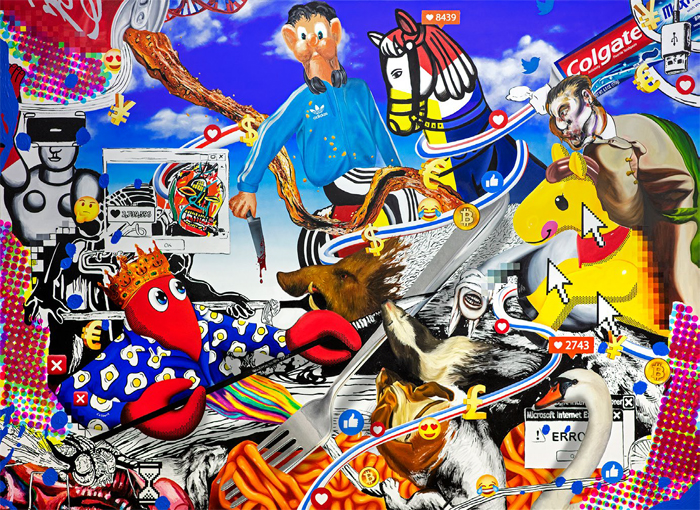 Known primarily for creating extravagant outfits worn by such pop stars as Lady Gaga and Rita Ora, as well as fashion king Karl Lagerfeld, the multidisciplinary author has created a series of oil paintings in different areas of art. Any interested culture admirer can explore Colbert's unusual creations at the Saatchi Gallery, one of London's most famous art galleries.
The British designer has prepared for the exhibition not only the usual series of large canvas artworks and iconic sculptures but also a major installation set in the format of a virtual art gallery, where he explores the boundaries of art. Earlier Colbert presented his pieces of artwork in China, where more than 10,000 people visited the opening of his contemporary art exhibition.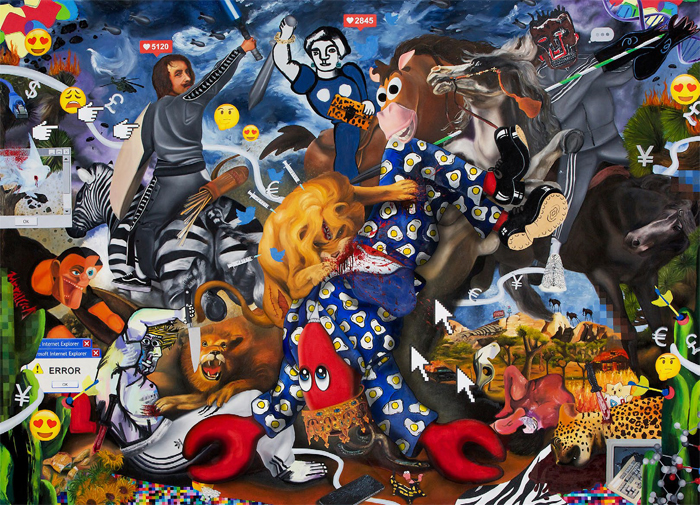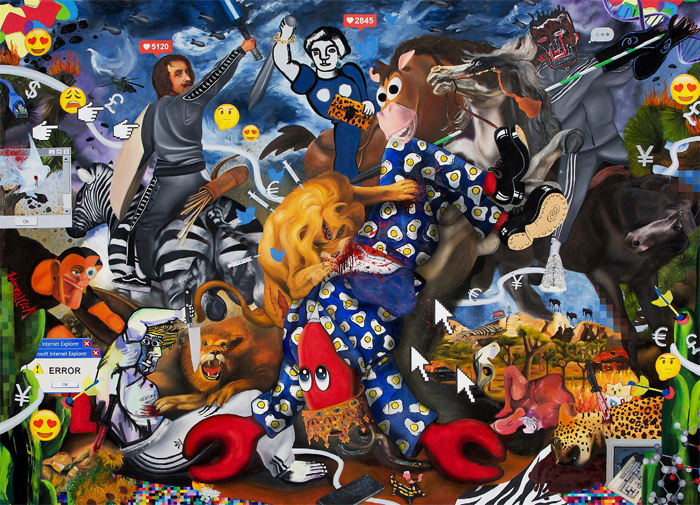 "I think the duality in my works is expressed primarily in the use of very bright colors – festive, positive and cheerful, which convey constructive energy, but at the same time with grim, dark overtones, scenes of violence, as well as a reflection of the modern cult of consumption and its negative effect on our planet," – says the artist himself.
The large canvas art works created by Philip Colbert, which reflect the intensity of today's culture and the fierce appetite of modern society for consumption, are presented at the "Philip Colbert: Hunt Paintings" exposition in the three exhibition spaces of the Saatchi Gallery in London. You can visit this famous art gallery up until January 13, 2019. Enjoy the exciting winter holidays with the help of vibrant pop art paintings. Merry Christmas!
Photo credit: The Saatchi Gallery/saatchigallery.com