Vladimir Nazarov's Art Installations in NY: The Triumph of Beauty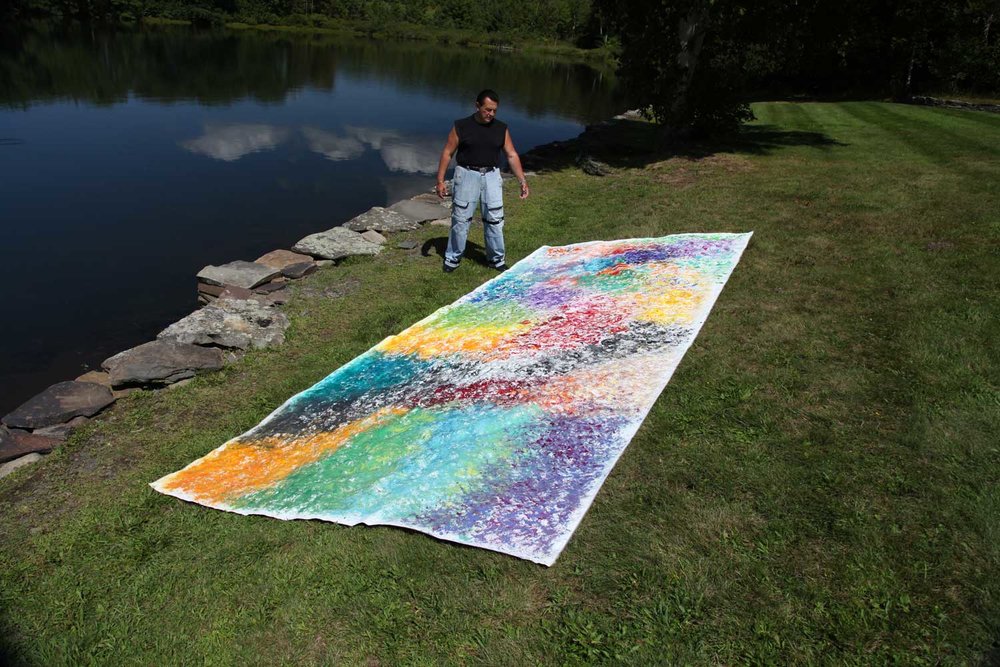 A contemporary visual artist from New York, Vladimir Nazarov, creates artworks full of color, space, and symbolism. As Nazarov says, his main goal is to reach the balance between art, expression, and commercial business.
Paintings by Vladimir Nazarov are characterized by the innovative approach to the usage of layers and colors. Through space and movement, the artist tries to express the essence of life and soul. He skillfully, step-by-step reveals the secret of what it is to be human.
Vladimir Nazarov used to travel a lot. While visiting other countries, he studied people and their cultures. This concentrated wisdom can be seen in the majority of his works. Another essential point of his art is the problem of total control and destruction of nature by people, which, according to Vladimir Nazarov, can be a path to self-destruction of humanity. Besides love to nature, Nazarov is excited about the urban beauty of New York, and the dynamic rhythm of this city is frequently reflected in his paintings.
If Nazarov is asked to define the artistic movement or style he belongs to, his most frequent answer is that he is beyond the limits of the definition. He supposes that we are alive only when we create something and feel the inspiration running through our veins. The viewer becomes part of the artwork as soon as he/she perceives it and gets absorbed into this combination of shapes and colors.
For Vladimir Nazarov, the creative process is a kind of therapy. He says that he feels a hidden healing power in art, its ability to transport you to the world without any griefs and worries. Lots of viewers notice that when they see art installations by Vladimir Nazarov, they feel like their stress and inner tension melt away.
Surely, the art is the best language to communicate with your heart and soul and see the things hidden somewhere deep inside. You have a unique opportunity to connect with the beauty and know yourself better by visiting one of the artist's art installations! For example, the latest art installation by Vladimir Nazarov is on view at Parker New York Hotel in Midtown Manhattan, NYC. Don't miss it!